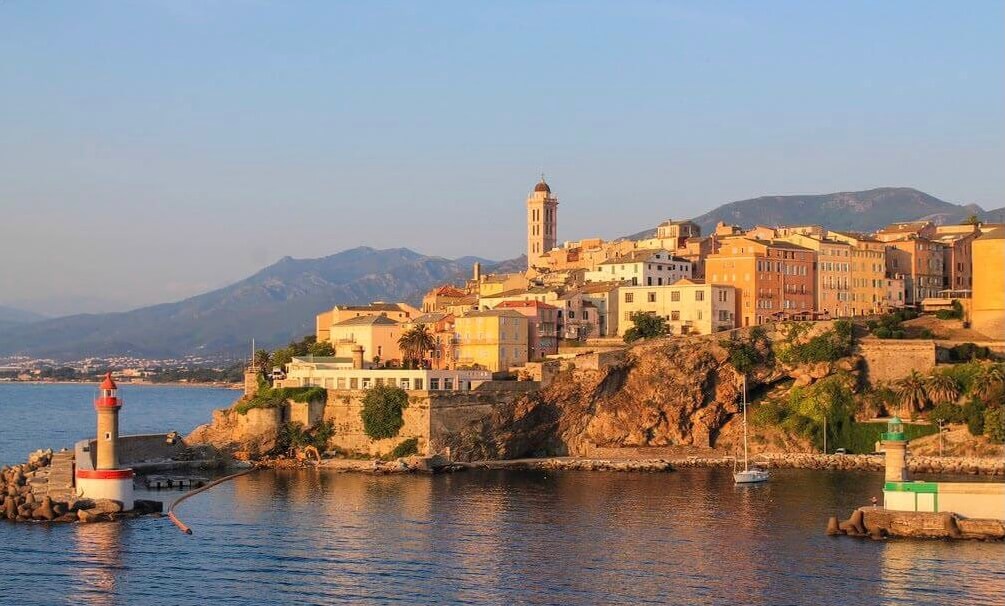 Ce mois-ci j'étais à Bastia pour la première fois pour un court séjour de 3 jours, mais c'était suffisant pour voir à quel point la Corse du Nord est magnifique ! Bastia se dévoile dans une authenticité qui ne ressemble à aucune autre ! Après avoir reçu de nombreuses demandes sur Instagram j'ai décidé de faire cet article avec 5 choses à faire à Bastia et aux alentours pendant l'été.
---
ENGLISH
This month I was in Bastia for the first time for a short stay of 3 days, but it was enough to see how wonderful Northern Corsica is! After receiving many requests on Instagram, I decided to make this article with 5 things to do in Bastia and surroundings during the summer.
---
PORTUGUÊS
Este mes eu estive em Bastia pela primeira vez por uma curta estadia de 3 dias, mas foi o suficiente para ver como o Norte da Córsega é maravilhoso! Depois de receber muitos pedidos no Instagram, decidi fazer este artigo com 5 coisas para fazer em Bastia e nos arredores durante o verão.
---
FRANÇAIS
1. Une petite balade sur le Vieux-Port. Situé au cœur de la vieille ville, entre la Citadelle et la Place du Marché, le Vieux Port de Bastia est un véritable lieu de vie où il fait bon s'arrêter pour apprécier tout son charme. Vous pouvez y aller pour dîner, déjeuner, boire un verre, manger une glace, ou juste se promener.
2. Une journée bateaux pour visiter la plage de Saleccia, la plage du Lotu, la plage du Petit Lotu et la plage de Malfalcu. Ces plages sont magnifiques ! Une eau cristalline et un sable blanc et fin.
La plage de Saleccia : une longue plage de sable fin et à l'eau turquoise, totalement sauvage, est vraiment splendide. Vous ne pourrez donc pas louer de transats ni de parasols. Pour le déjeuner je vous recommande la paillote A Piniccia di Saleccia. Un endroit bien agréable à 5 minutes de la plage. Le patron très sympathique nous présente la totalité de sa carte avec passion, on a eu envie de tout goûter tellement il y met son cœur ! Tous les plats étaient bons.
La plage du Lotu : plus petite mais elle est toute aussi jolie et présente le même cadre de rêve, et la plage du Petit Lotu est une petite plage située avant la plage du Lotu.
3. Faire un pique-nique et regarder un beau coucher de soleil sur la plage de Nonza. La plage de Nonza est une plage atypique de sable et galets noires, située en dessous du joli village de Nonza, au début du Cap Corse. Les couleurs sont magnifiques sur cette plage entre le bleu de la mer et le noir des galets. Ce n'est pas une plage pour se baigner tranquille car il y a beaucoup de vagues mais on peut quand même y faire trempette juste au bord. Nous y sommes allés vers 17h pour faire un pique-nique et regarder un beau coucher de soleil. Un moment juste parfait !
4. Visiter la Citadelle de Bastia : La citadelle est située sur un promontoire rocheux et composée d'un ensemble de ruelles étroites. Une idée du gouverneur génois en 1380. Les façades des immeubles ont des couleurs chaudes, c'est super beau ! Dans le quartier de la Citadelle, il y a de nombreux cafés ou restaurants avec une belle vue sur la mer ou juste dans une jolie ruelle pour se reposer.
5. Manger une pizza au restaurant Chez Vincent (12 Rue Saint-Michel, 20200 Bastia). C'est un restaurant avec une vue magnifique sur le port de Bastia. Les pizzas sont très bonnes, les produits sont frais et la pâte moelleuse est cuite à la perfection. Le personnel est accueillant et sympathique. Nous y sommes allés pour le dîner et c'est très sympa. Je recommande à 100% ! *Pensez à réserver.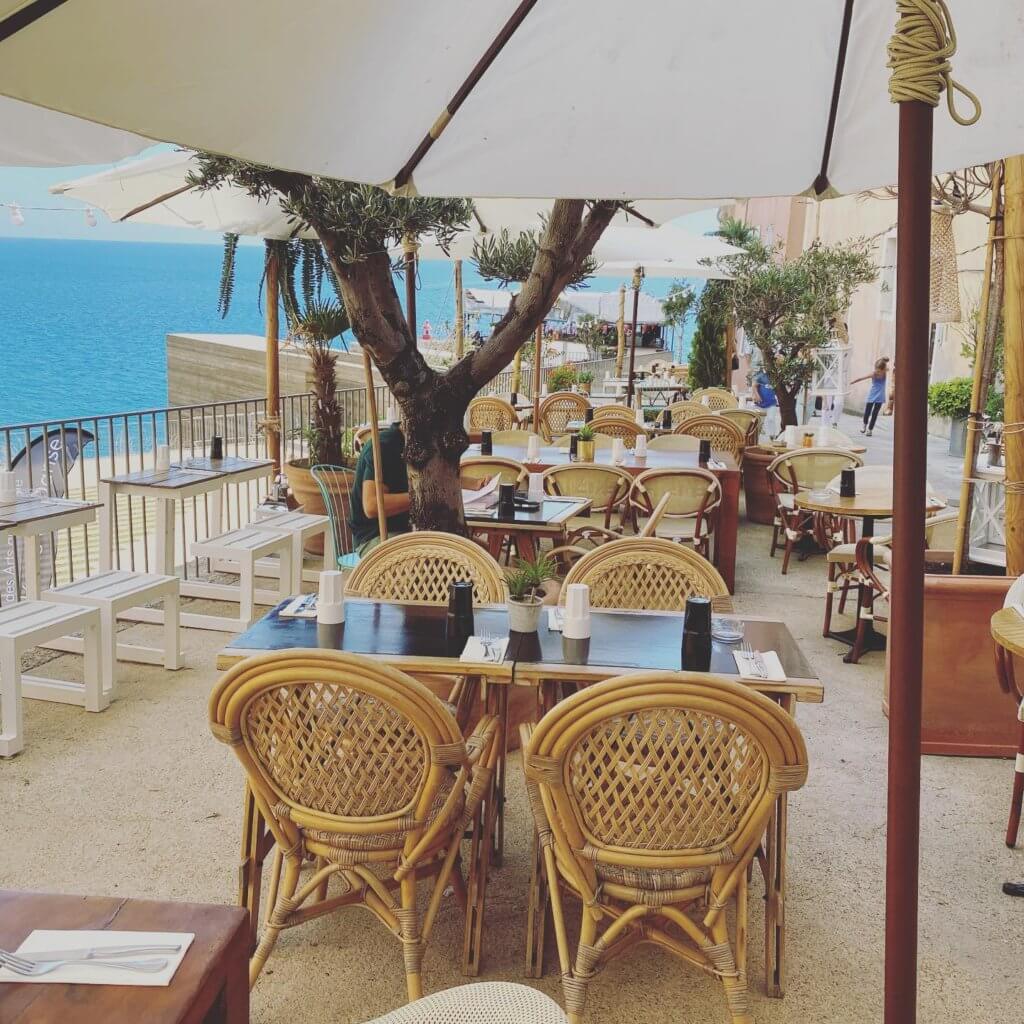 ---
ENGLISH
1. A short walk through the Old Port. Located in the heart of the old town, between the Citadel and the Place du Marché, the Vieux Port de Bastia is a real living space where it is good to stop to appreciate all its charm. You can go there for dinner, lunch, a drink, an ice cream, or just for a walk.
2. A boat day to visit Saleccia beach, Lotu beach, Petit Lotu beach and Malfalcu beach. These beaches are magnificent! Crystal clear water and fine white sand.
The beach of Saleccia: a long beach of fine sand and turquoise water, totally wild, is truly splendid. You will therefore not be able to rent deck chairs or parasols. For lunch I recommend the hut at A Piniccia di Saleccia. A very pleasant place 5 minutes from the beach. The very friendly boss presents us with his entire menu with passion, we wanted to taste everything as he puts his heart in the explanation! All the dishes were good.
Lotu beach: smaller but it is just as pretty and has the same dream setting, and the Petit Lotu beach is a small beach located before Lotu beach.
3. Have a picnic and watch a beautiful sunset over Nonza Beach. The beach of Nonza is an atypical beach of sand and black rocks, located below the pretty village of Nonza, at the beginning of Cap Corse. The colors are magnificent on this beach between the blue of the sea and the black of the rocks. It is not a quiet swimming beach because there are a lot of waves, but you can still take a dive right on the shore. We went there around 5pm to have a picnic and watch a beautiful sunset. A just perfect moment!
4. Visit the Citadel of Bastia: The citadel is located on a rocky promontory and made up of a set of narrow streets. An idea of ​​the Genoese governor in 1380. The facades of the buildings have warm colors, it's super beautiful! In the Citadel district, there are many cafes or restaurants with a beautiful view of the sea or just in a pretty alley to rest.
5. Eat a pizza at the restaurant Chez Vincent (12 Rue Saint-Michel, 20200 Bastia). It is a restaurant with a magnificent view of the port of Bastia. The pizzas are very good, the products are fresh and the soft dough is cooked to perfection. The staff is welcoming and friendly. I recommend 100%! * Remember to book.
---
PORTUGUÊS
1. Passear no Vieux-Port. Situado no centro histórico, entre a Cidadela e a Place du Marché, o Vieux Port de Bastia é um verdadeiro must go onde é vale a pena ir para apreciar todo o seu encanto.Você pode ir para jantar, almoçar, tomar um drink, tomar um sorvete ou simplesmente passear.
2. Um dia de barco para visitar as praias da Saleccia, Lotu, Petit Lotu e Malfalcu. Essas praias são magníficas! Águas cristalinas e areia branca e fina.
A praia de Saleccia: uma longa praia de areia fina e água turquesa, totalmente selvagem (você não poderá alugar guarda-sóis). Ela é verdadeiramente esplêndida. Para o almoço, recomendo a paillote A Piniccia di Saleccia, a 5 minutos da praia. O simpático proprietário apresenta com paixão todo o seus pratos, que da vontade de provar tudo! Todos os pratos que pedimos estavam deliciosos!
Praia de Lotu: menor, mas igualmente bonita e com o mesmo cenário dos sonhos, e a praia de Petit Lotu é uma pequena praia localizada antes da praia de Lotu.
3. Faça um piquenique e assista a um lindo pôr do sol na praia de Nonza. A praia de Nonza é uma praia atípica de areia e pedras pretas, localizada abaixo da bonita vila de Nonza, no início do Cap Corse. As cores são magníficas entre o azul do mar e o preto das pedras. Não é uma praia tranquila para nadar porque tem muitas ondas, mas você pode entrar para dar um mergulho e se refrescar. Fomos lá por volta das 17h para fazer um piquenique e assistir a um lindo pôr do sol (o sol de põe na agua). Um momento perfeito!
4. Visite a Cidadela de Bastia: A cidadela está localizada em um promontório rochoso e é composta por um conjunto de ruas estreitas. Uma ideia do governador genovês de 1380. As fachadas dos prédios têm cores quentes, são super lindas! No bairro da Cidadela, existem muitos cafés ou restaurantes com uma bela vista para o mar ou apenas em um lindo beco para descansar.
5. Coma uma pizza no restaurante Chez Vincent (12 Rue Saint-Michel, 20200 Bastia). É um restaurante com uma vista magnífica do porto de Bastia. As pizzas são incríveis, os produtos são frescos e a massa cozinhada na perfeição. Os funcionários são simpáticos e rápidos. Eu recomendo à 100%! *É difícil conseguir um lugar sem reservar.