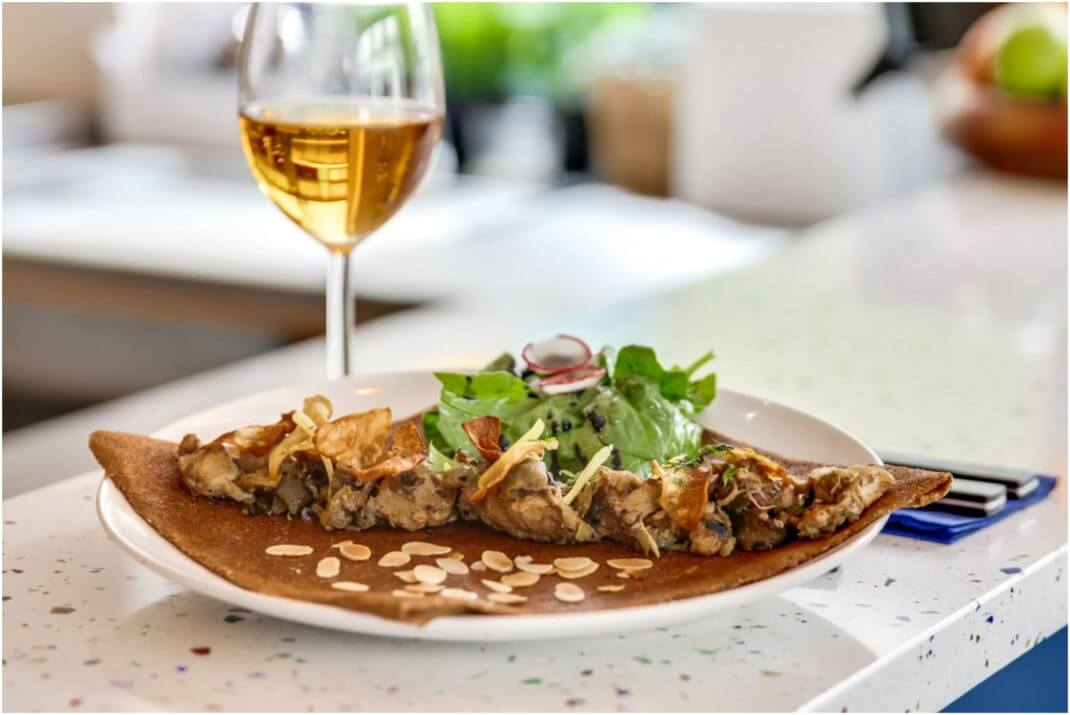 Bonjour,
Quando se vem a França, em geral não tem como deixar de comer um tradicional crepe francês, que na maioria das vezes acaba sendo o famoso crepe com creme de avelãs, o favorito do público.
Normalmente, por ser tão famoso em Paris, o crepe pode ser encontrado em vários lugares! Porém, muita gente não sabe que existem crepes de boa qualidade e outros nem tanto!
Pensando nisso, eu decidi ir a um local que abriu a pouco tempo em Paris e já faz fila na porta! (Uma pequena dica: quando você vai a um restaurante que sirva comida típica francesa e que o local esteja cheio de franceses, significa que a comida típica está sendo feita da melhor maneira possível).
Uma outra curiosidade, que vários turistas não sabem é que normalmente o crepe salgado não é feito com a massa de crepe doce, que usa o trigo branco e clássico, e sim com uma massa que usa o trigo-sarraceno. Portanto, o crepe salgado em francês é chamado de galette!
A dica de hoje, é um restaurante de crepes chamado Brutus em homenagem ao primeiro legendário Rei da Bretanha (que foi o local onde surgiram as famosas receitas servidas neste restaurante).
Interessante saber que, neste restaurante, a farinha utilizada é sem glúten, vinda direto do moinho dos proprietários na Bretanha. Outra coisa bacana, é que a outra especialidade do restaurante são também as cidras, sendo ele o primeiro Bar de Cidras de Paris! Em seu cardápio encontramos mais de 25 tipos de cidras e cocktails originais, todos feitos à base de cidra, uma bebida muito famosa na França.
O ambiente é super charmoso e os pratos são servidos rapidamente, porém com muita qualidade e uma bela apresentação! O conceito do restaurante é fazer receitas tradicionais repaginadas, sofisticadas e com a mais alta qualidade.
---
FRANÇAIS
Bonjour,
Quand vous venez en France en général, vous devez manger une crêpe française traditionnelle, qui finit la plupart du temps par être la fameuse crêpe à la crème de noisettes, la préférée du public.
Normalement, parce qu'il est si célèbre à Paris, la crêpe peut être trouvée dans de nombreux endroits! Mais beaucoup de gens ne savent pas qu'il y a des crêpes de bonne qualité et d'autres pas tellement!
En y réfléchissant, j'ai décidé d'aller à une nouvelle adresse à Paris, que il y a déjà une queue à la porte! (Un petit conseil: quand vous allez dans un restaurant qui sert une cuisine française typique et que l'endroit est plein de français, cela signifie que la nourriture typique est faite de la meilleure façon possible).
Une autre curiosité, que beaucoup de touristes ne connaissent pas est que normalement la crêpe salée, n'est pas fait avec la masse de crêpe sucrée, qui utilise le blé blanc et classique, mais avec une masse qui utilise le sarrasin. Donc, la crêpe salée en français s'appelle "galette"!
Le conseil d'aujourd'hui, est un restaurant de crêpes appelé Brutus en l'honneur du premier roi légendaire de Bretagne.
Intéressant de savoir que dans ce restaurant, la farine utilisée est sans gluten, venant directement du moulin des propriétaires en Bretagne. Une autre bonne chose est que l'autre spécialité du restaurant est aussi les cidres, étant le premier Bar des Cidres de Paris! Dans son menu, nous trouvons plus de 25 types de cidres et de cocktails originaux, tous fabriqués à partir de la cidre, une boisson très célèbre en France.
L'ambiance est super charmante et les plats sont servis rapidement mais avec beaucoup de qualité et une belle présentation! Le concept du restaurant est de rendre les recettes traditionnelles repaginées, sophistiquées et avec la plus haute qualité.
---
ENGLISH
Bonjour,
When you come to France, you usually need to eat a traditional French "crêpe", which most often ends up being the famous "crêpe" with cream of hazelnuts, the favorite of the public.
Normally, because it is so famous in Paris, the "crêpe" can be found in many places! However, many people do not know that there are good quality "crepes" and others not so much!
Thinking about it, I decided to go to a place that has recently opened in Paris and is already queuing at the door! (A small tip: when you go to a restaurant that serves typical French food and that the place is full of French people, means that typical food is being made in the best possible way).
Another curiosity that many tourists do not know is that normally the salty "crepe" is not made with the sweet "crepe" batter, which uses white and classic wheat, but with a dough that uses wheat "sarraceno". So the salty "crêpe" in French is called  "galette"!
Today's tip is a "crêpe's" restaurant called Brutus named after the first legendary King of Brittany-region of France (which was where they invented the famous recipes served at this restaurant).
Interesting to know that in this restaurant, the flour used is gluten-free, coming straight from the owner's mill in Brittany. Another nice thing is that the other specialty of the restaurant is also the ciders, being it the first Bar of Ciders of Paris! In its menu, we find more than 25 types of ciders and original cocktails, all made from cider, a very famous drink in France.
The atmosphere is super charming and the dishes are served quickly but with a lot of quality and a beautiful presentation! The concept of the restaurant is to make traditional recipes repaginated, sophisticated and with the highest quality.
---
PORTUGUÊS / FRANÇAIS / ENGLISH
Como entradas pedimos / Comme entrées nous avons commandé/ As starters we have ordered:
Entradas / Apéritifs / Appetizers:
Samossas de Légumes, Chèvre frais, Romarin, Sauce au Miel.
4 triângulos de pequenas galettes recheadas com molho de mel, divino! (PORTUGUÊS)
4 triangles de petites galettes farcies de sauce au miel, divine! (FRANÇAIS)
4 triangles of small galettes stuffed with honey sauce, divine! (ENGLISH)
Croques de Jambom, Emmental e Pesto.
Uma galette cortada em 6 pedaços com o toque de molho pesto, simplesmente uma delicia! (PORTUGUÊS)
Une galette coupée en 6 pièces avec la touche de sauce pesto, une delice! (FRANÇAIS)
A galette cut into 6 pieces with the touch of  a pesto sauce, a delight! (ENGLISH)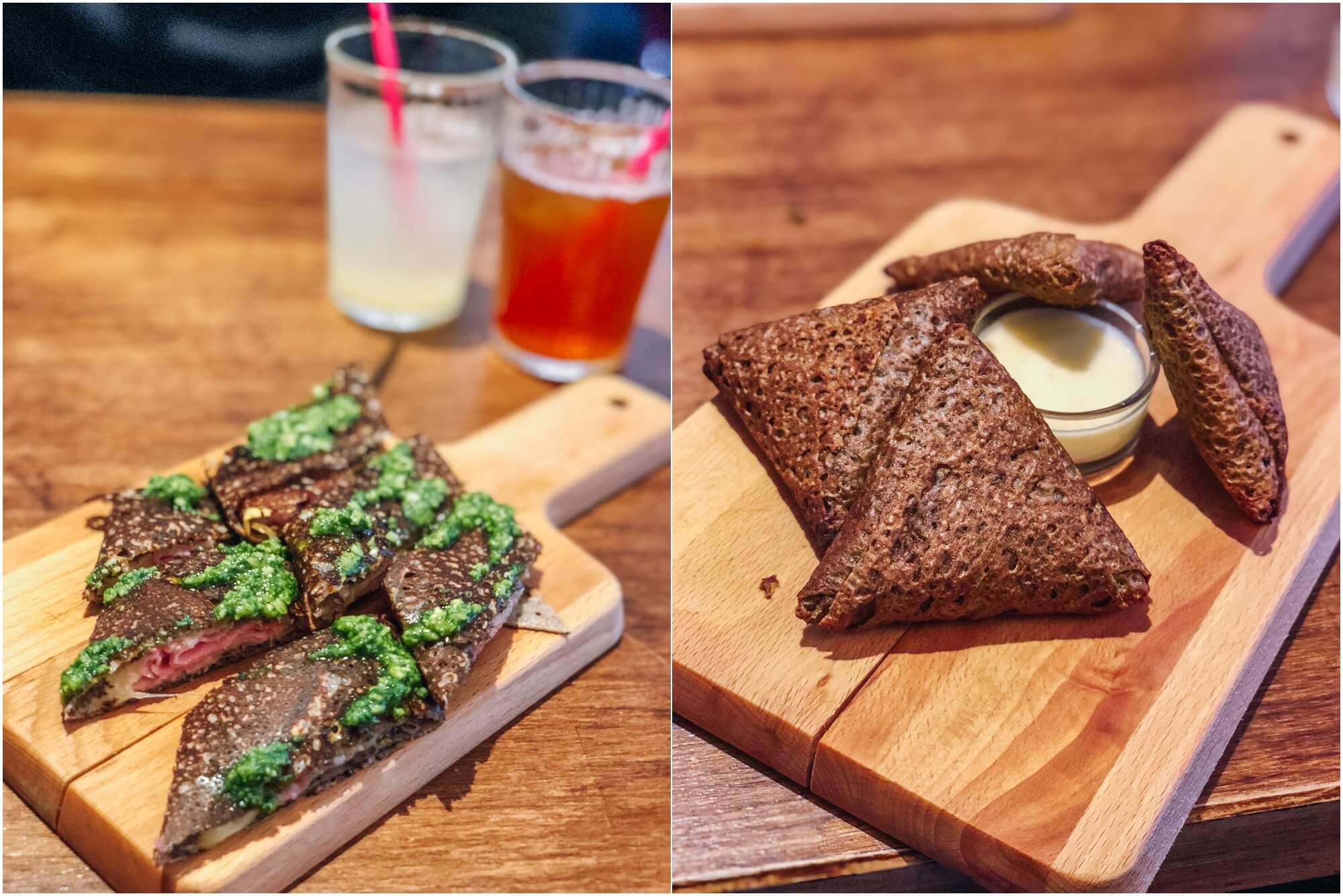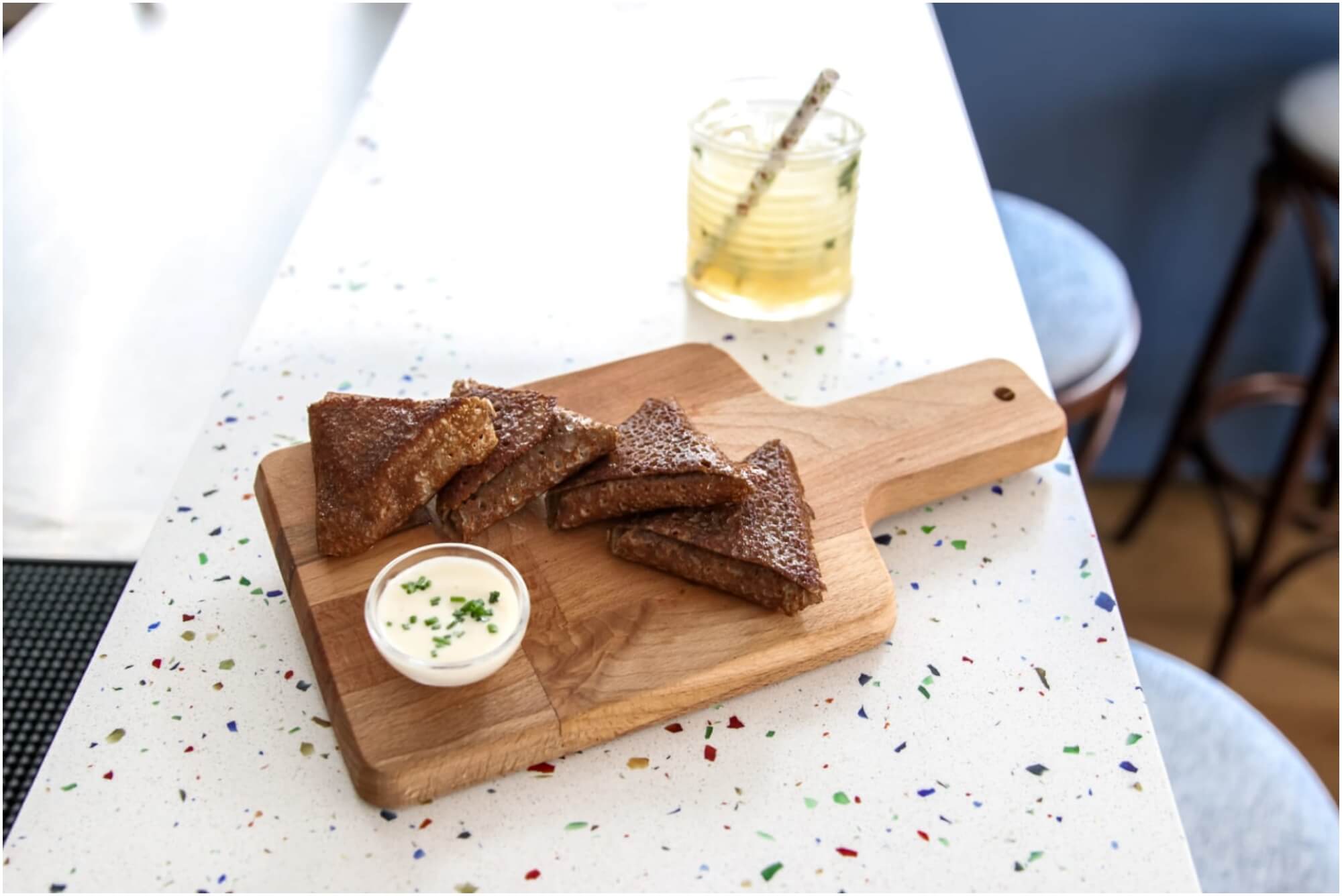 Como prato Principal pedimos / Comme plat principal, nous avons commandé/ As a main dish we have ordered:
Yvonne: Galette de Sarrasin com Chiffonade de jambon blanc, Œuf miroir, Beaufort.
Uma galette aberta com presunto, queijo beaufort e ovo, acompanha pequena salada. (PORTUGUÊS)
Une galette ouverte avec jambon, beaufort et œuf accompagne une petite salade. (FRANÇAIS)
One galette opened with ham, beaufort cheese and egg, accompanies small salad. (ENGLISH)
Paulette: Galette de Sarrasin com Poulet en tajine, Grillade d'aubergines, Chips de céleri, Emmental, Amandes effilées.
Uma galette aberta para ser fechada pelo cliente, com frango em tajine, berinjela grelhada, chips de aipo, queijo emmental e amêndoas fatiadas, acompanha pequena salada. (PORTUGUÊS)
Une galette ouverte à fermer par le client, avec du poulet en tajine, des aubergines grillées, des éclats de céleri, d'emmental et des amandes effilées, accompagnés d'une petite salade. (FRANÇAIS)
One galette opened to be closed by the customer, with chicken in tajine, grilled eggplant, celery chips, emmental cheese and sliced almonds, accompanied with small salad. (ENGLISH)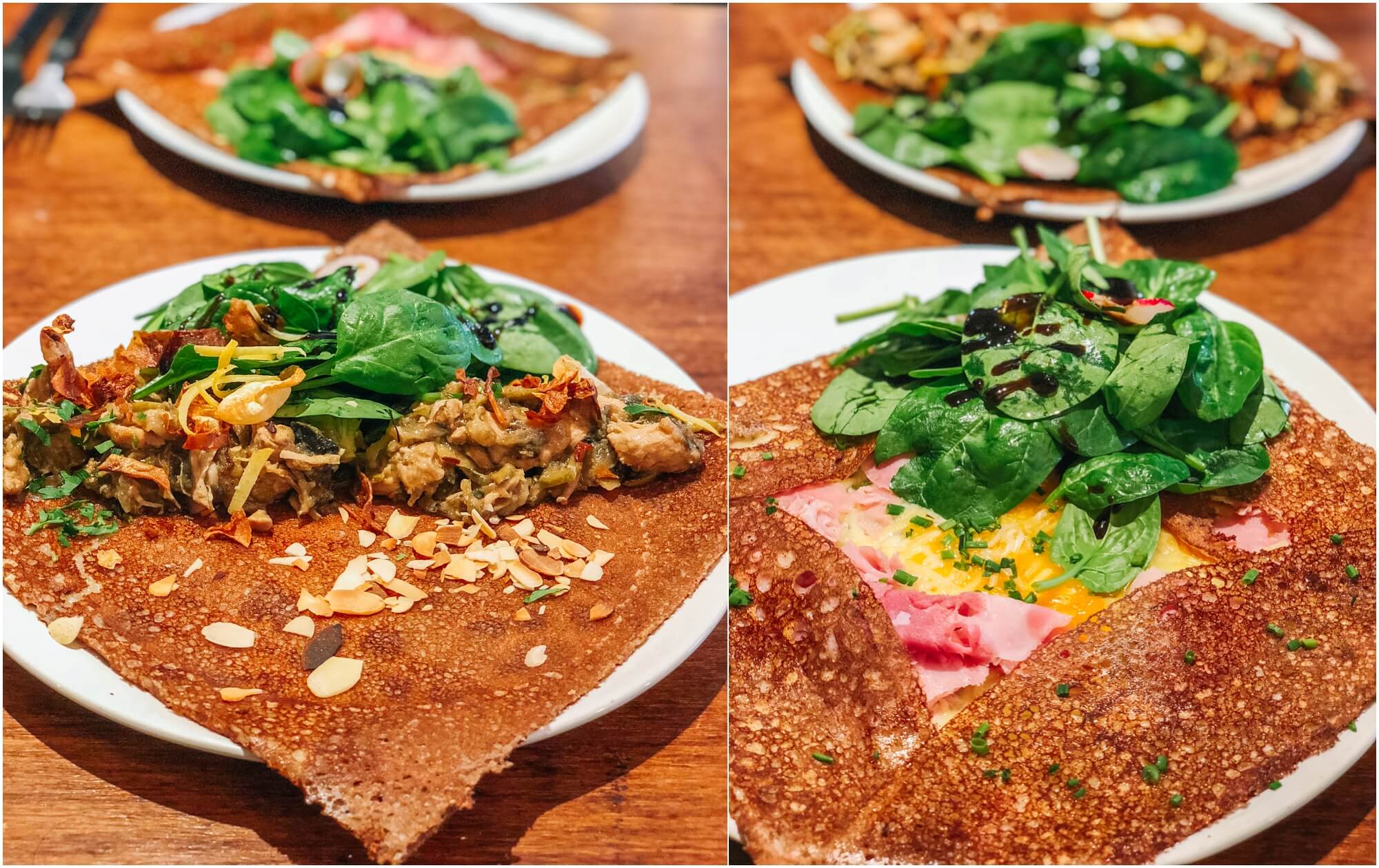 Para a sobremesa pedimos / Pour le dessert, nous avons commandé / For dessert we have ordered:
Crêpe de Chocolat Noisette!
Uma massa perfeitamente saborosa e macia, com calda de chocolate caseiro e pedaços de avelã.(PORTUGUÊS)
La pâte était parfaitement savoureuse et douce, avec du sirop fait maison au chocolat et noisette. (FRANÇAIS)
The dough was perfectly tasty and sweet, with a chocolate and hazelnut homemade syrup. (ENGLISH)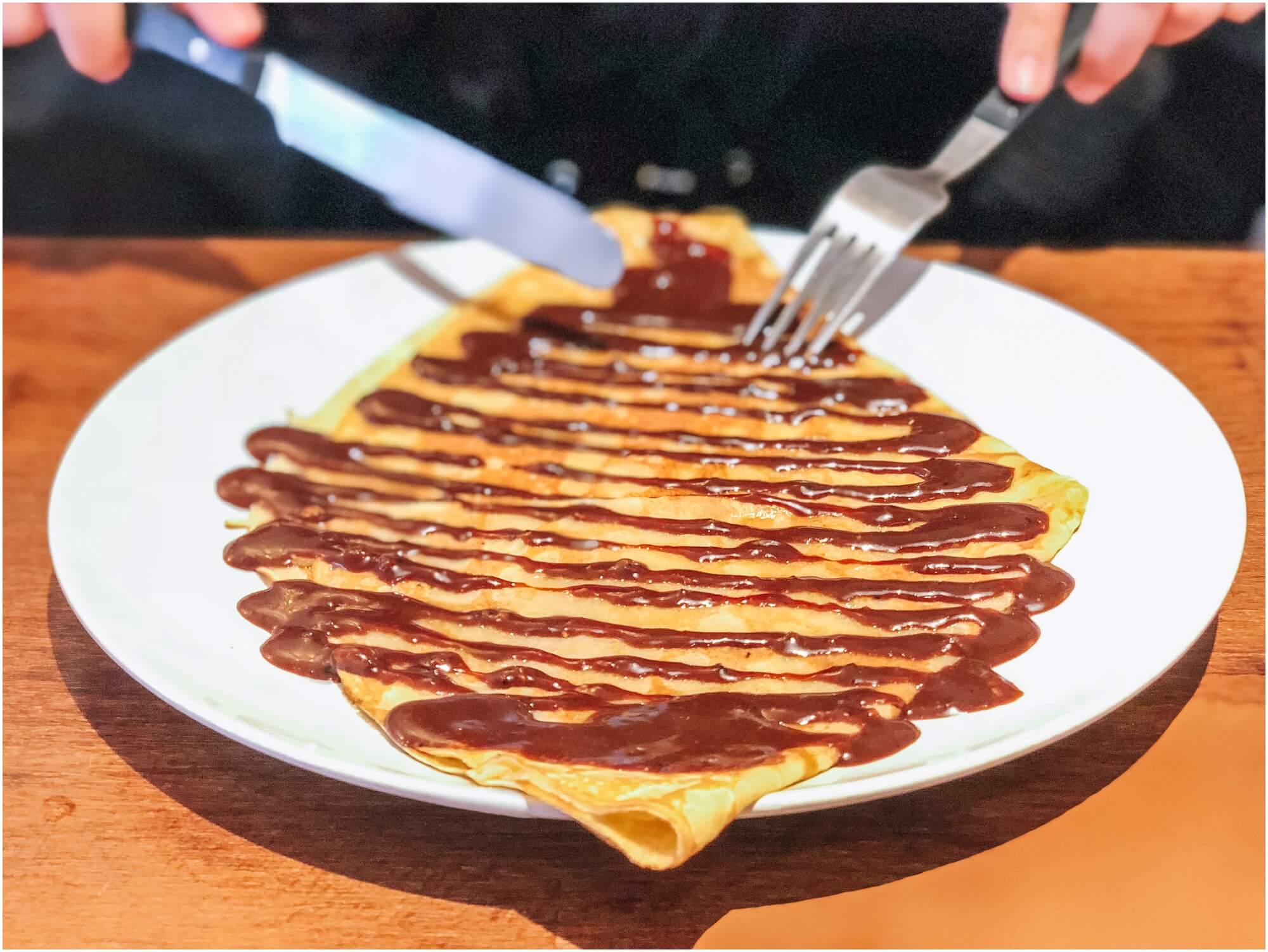 Para beber nós pedimos / Pour boire nous avons commandé / To drink we have ordered:
–Cidre Cornouaille – Uma delícia, doce e suave (P) / Un délice, doux et lisse (F) / A delight, sweet and smooth (E).
-Suco de maça (P) / Jus de Pomme (F) / Apple juice (E).
–Limonada caseira (P)/ Citronnade (F) / Homemade Lemonade (E).
---
PORTUGUÊS
Eu já amava crepes e galettes, mas depois de conhecer este restaurante me tornei fã! Sem duvidas é uma das melhores crêperias que já fui em Paris, então, se você gosta de crêpes, galettes e cidras, não tem endereço melhor em Paris!
Para completar o passeio, fica uma outra dica! Quando saírem, ou antes de irem neste restaurante, vocês podem aproveitaram para explorar o bairro de Montmartre (que é onde fica o restaurante). Minha dica é ir na Basilique du Sacré-Cœur (que tem uma vista incrível da cidade), depois já aproveitar para passear pela Place du Tertre e ver de perto a Paris de antigamente com suas pequenas ruas charmosas.
---
FRANÇAIS
Je déjà adorais les crêpes et les galettes, mais après avoir découvert ce restaurant, je suis devenu fan! Sans aucun doute, c'est l'une des meilleures crêperies que je suis allée à Paris, donc si vous aimez les crêpes, les galettes et les cidres, il n'y a pas de meilleure adresse à Paris!
Pour compléter la visite, il y a un autre conseil! Quand vous partez, ou avant d'aller à ce restaurant, vous pouvez profiter d'explorer le quartier de Montmartre (où se trouve le restaurant). Mon conseil est d'aller à la Basilique du Sacré-Cœur (qui a une vue incroyable sur la ville), puis de profiter pour flâner sur la place du Tertre et admirer les petites rues charmantes.
---
ENGLISH
I already loved crepes and galettes, but after getting to know this restaurant I became a fan! Without doubts, it is one of the best "crêperies" I have ever been in Paris, so if you like "crêpes", "galettes" and ciders, there is no better address in Paris!
To complete the tour, there is another tip! When you leave, or before you go to this restaurant, you can explore the district of Montmartre (which is where the restaurant is). My tip is to go to the Basilique du Sacré-Cœur (which has an incredible view of the city), then walk around the Place du Tertre and check it out the charming little streets of the region.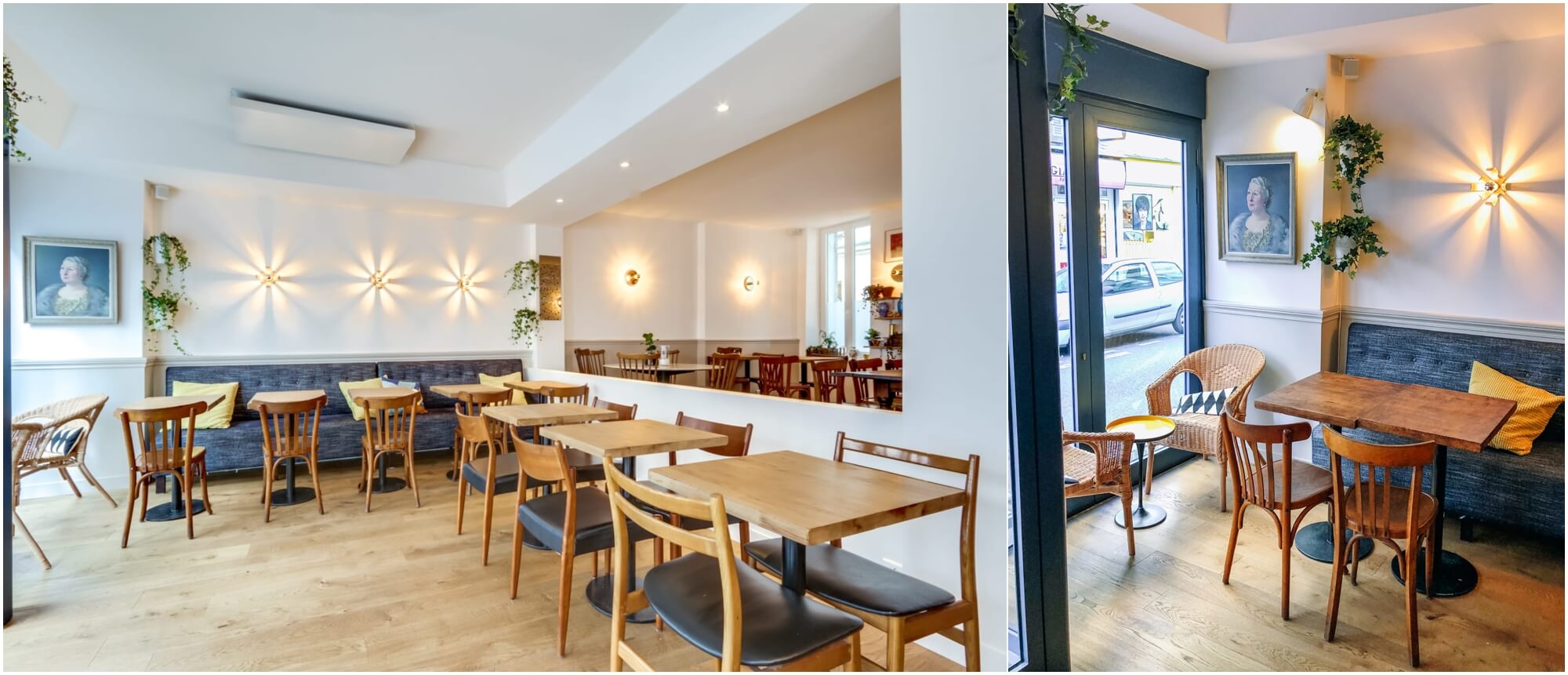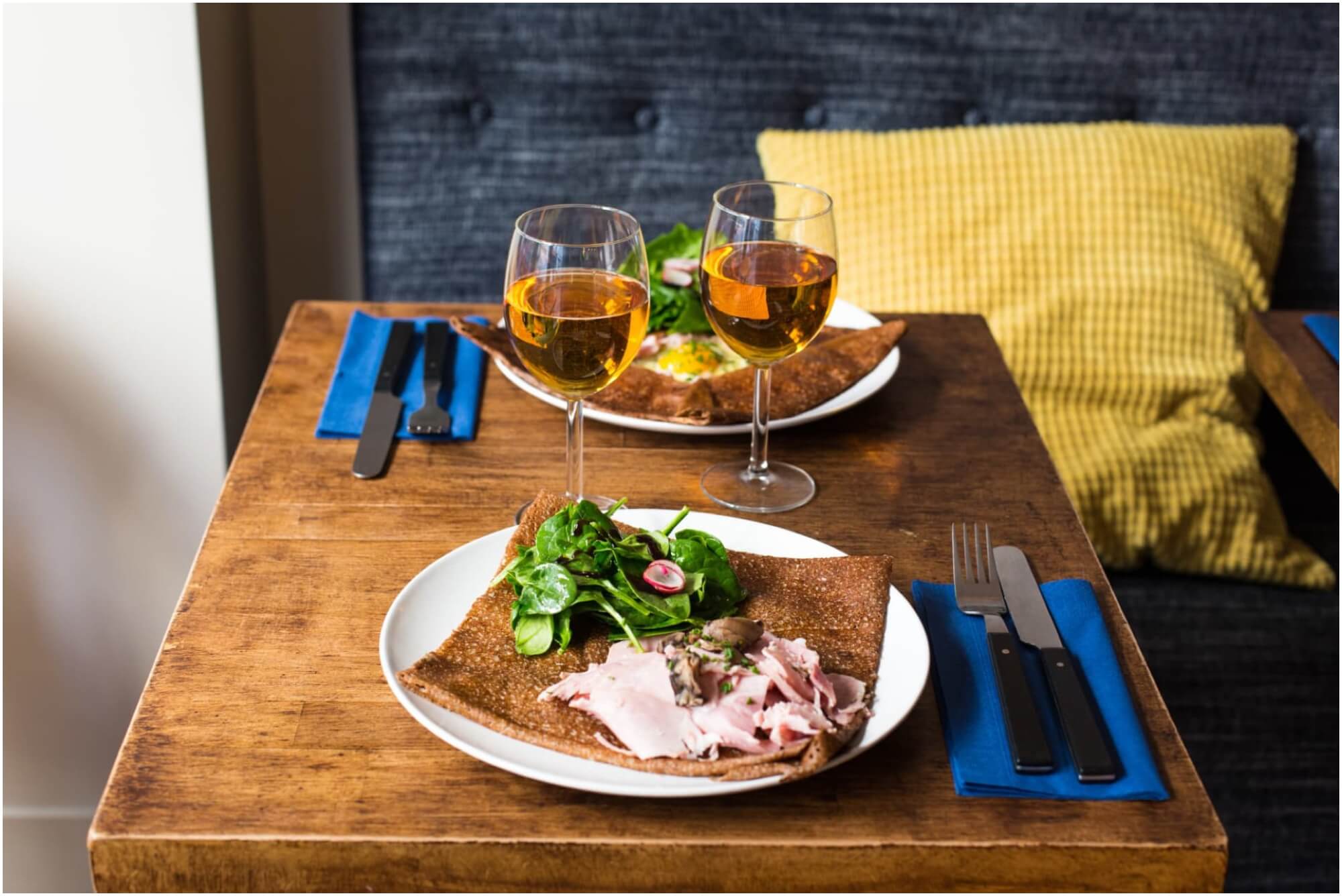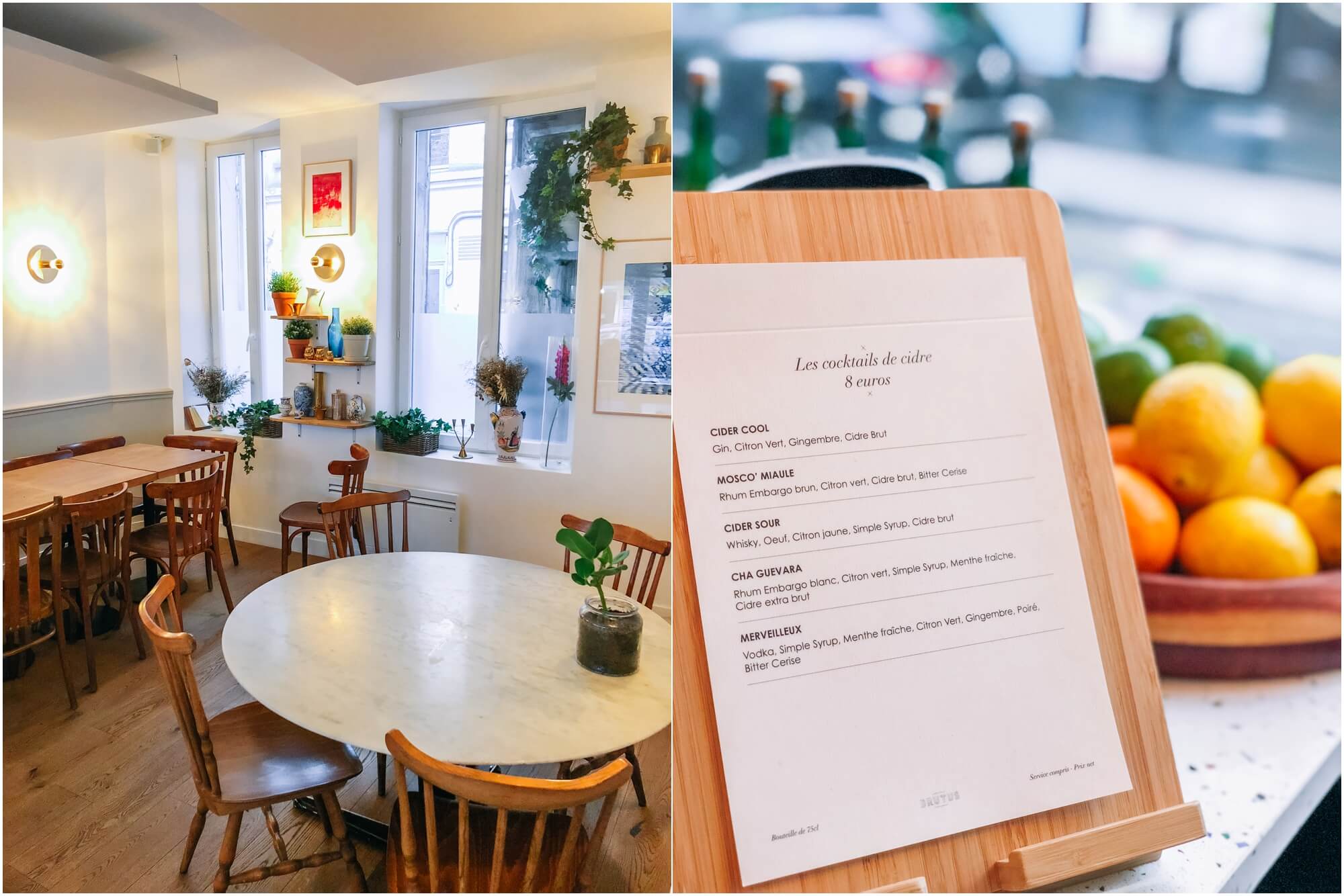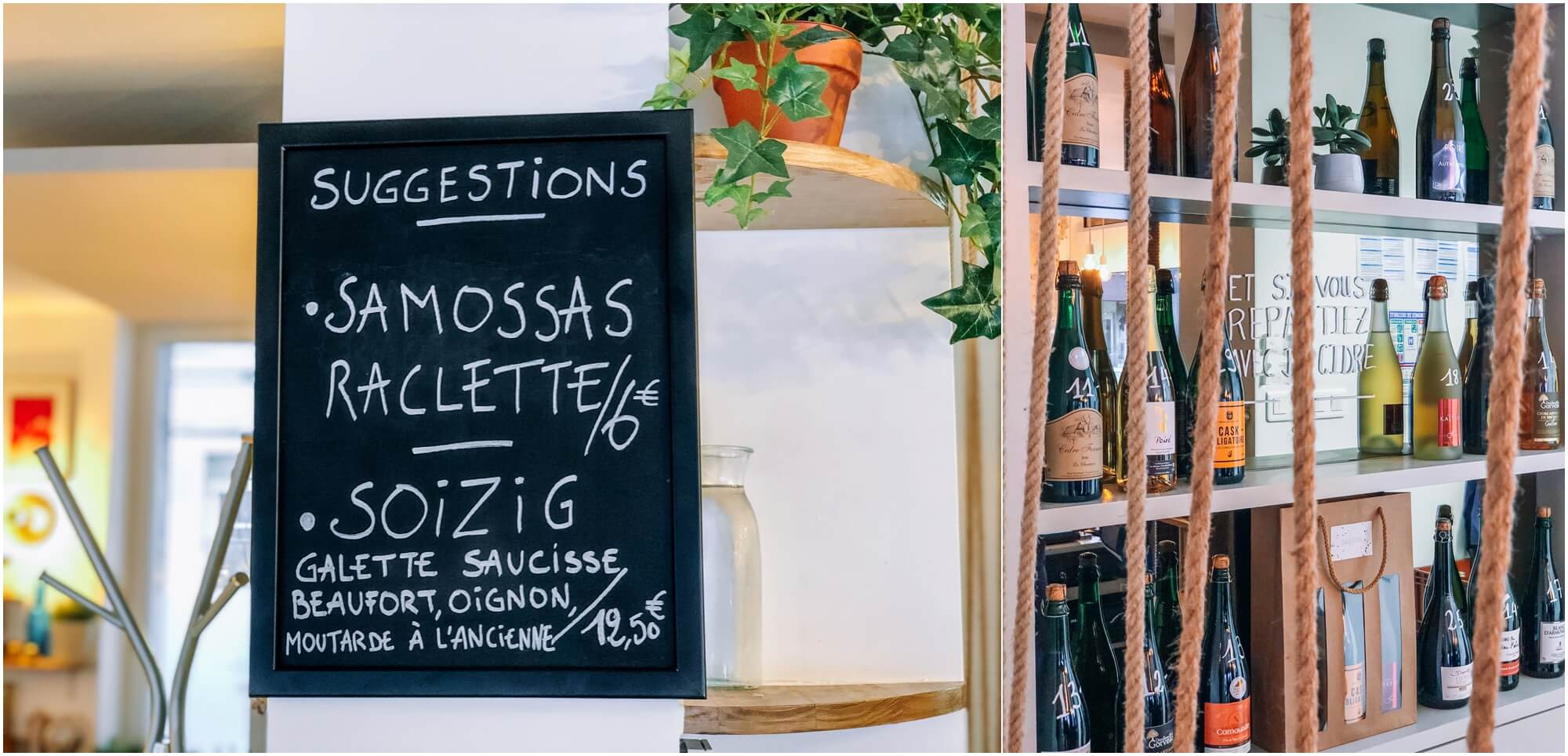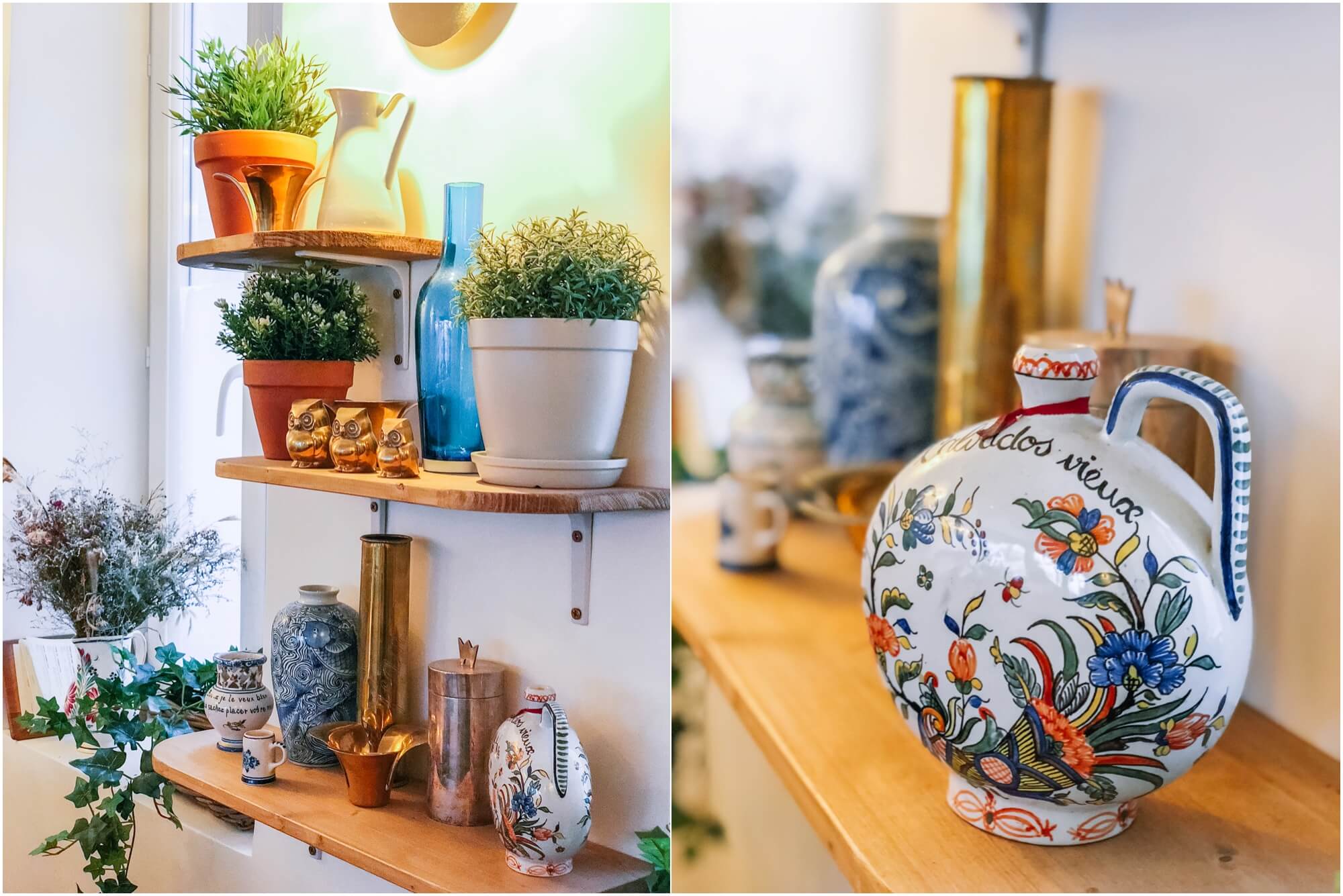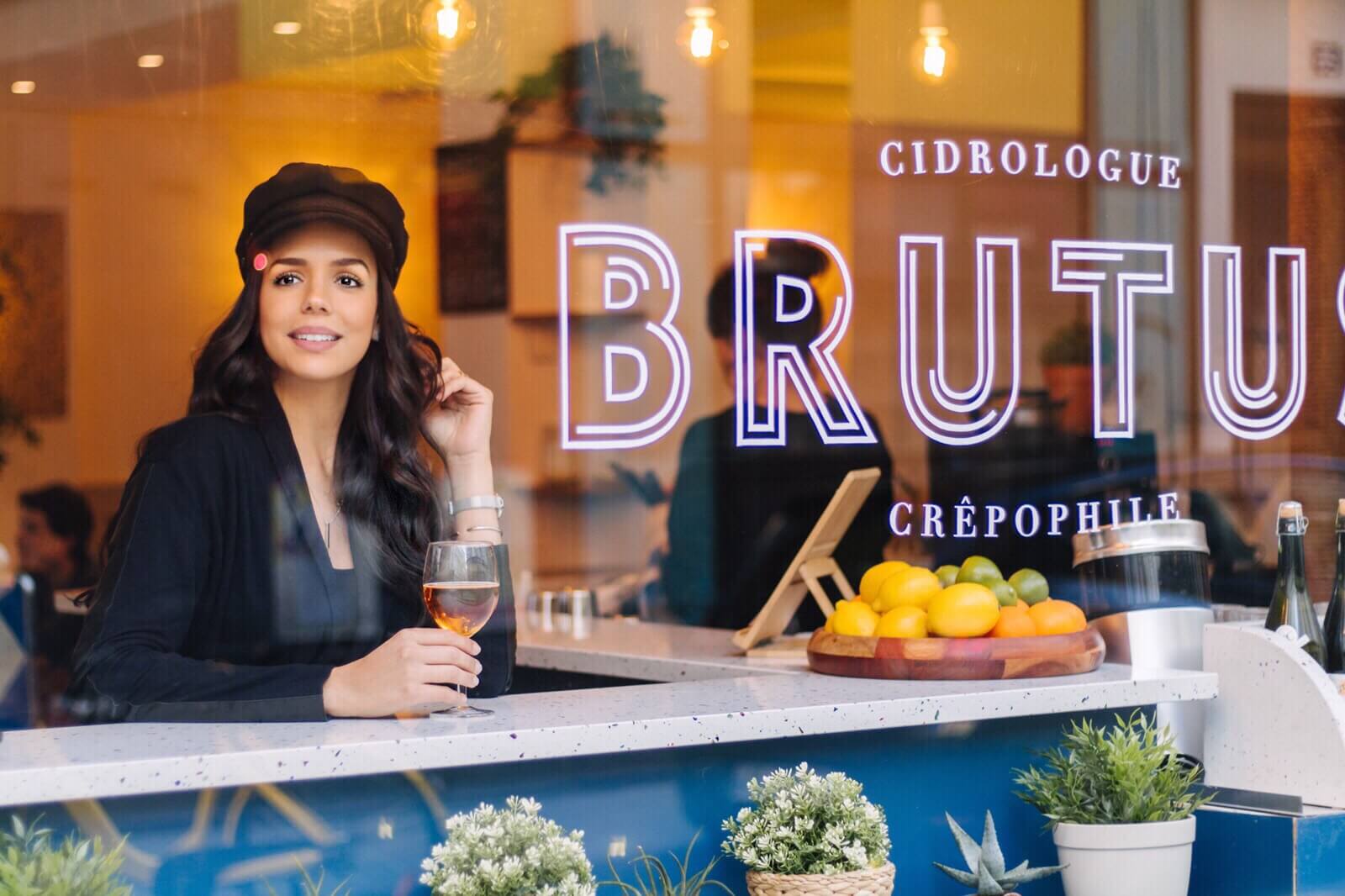 ---
PORTUGUÊS
*Crêpophile: phile do grego philos, pessoa que ama, ou seja, que ama crêpes.
*Cidrologue: logue do grego logos, especialista de uma ciência, ou seja, pessoa que conhece bem as cidras.
Informações praticas:
Endereço : 99, Rue des dames 75017 Paris
Telefone: 09 86 53 44 00
Horarios de Funcionamento: De terça a Sexta – 12h00-14h30 / 19h00-23h00 Sabado: 12:30-23:00
---
FRANÇAIS
*Crêpophile: phile du philos grec, personne qui aime, c'est-à-dire qui aime les crêpes.
*Cidrologue: logue du logo grec, spécialiste d'une science, c'est-à-dire, une personne qui connaît bien les cidres.
Informations pratiques
Site Web: http://www.brutus-paris.com/
Adresse: 99, Rue des Dames 75017 Paris
Téléphone: 09 86 53 44 00
Heures d'ouverture: du mardi au vendredi – 12h00-14h30 / 19h00-23h00 Samedi: 12h30-23h00
---
ENGLISH
*Crêpophile: phile of the Greek philos, person who loves, that is, who loves crêpes.
*Cidrologue: logue of the Greek logos, specialist of a science, that is, person who knows cidras well.
Practical information:
Website: http://www.brutus-paris.com/
Address: 99, Rue des dames 75017 Paris
Phone: 09 86 53 44 00
Hours of Operation: Tuesday to Friday – 12h00-14h30 / 19h00-23h00 Saturday: 12: 30-23: 00