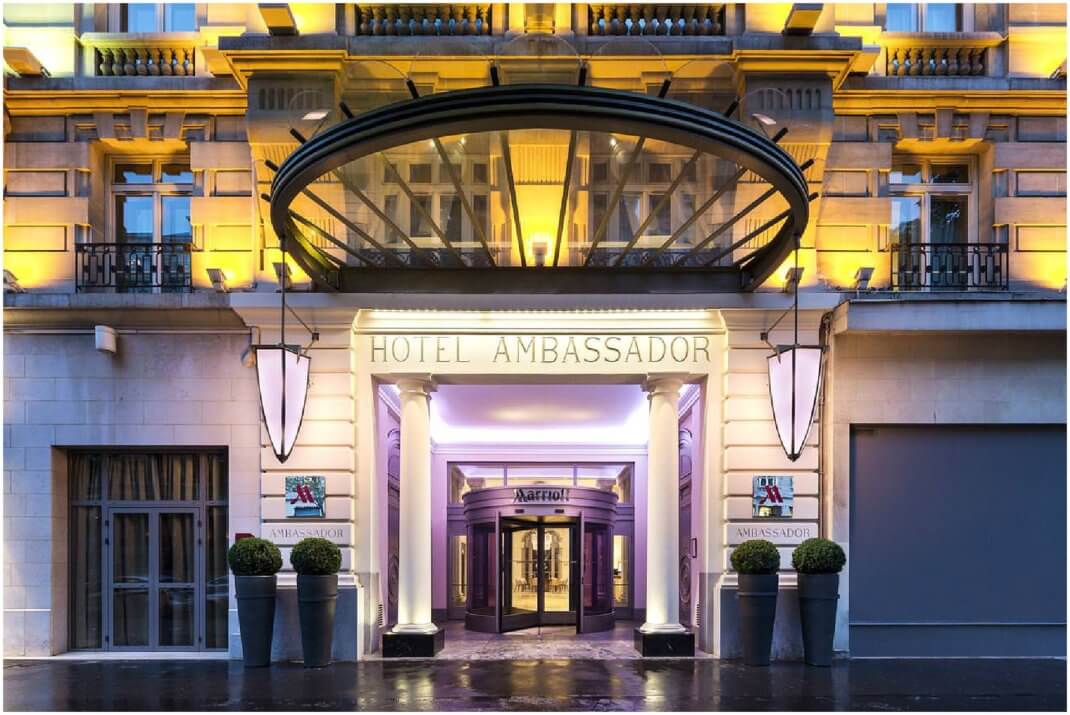 Bonjour,
Neste mês eu tive a oportunidade de conhecer um ótimo hotel em Paris, o Hotel Paris Marriott Opera Ambassador. Um excelente hotel 4 estrelas, com uma ótima localização, serviço, comida e tarifa.
Para começar eu não poderia deixar de comentar da excelente localização do hotel, ao lado da Opera Garnier no coração de Paris.
Logo que cheguei, fui recebida com um excelente serviço de recepção, que rapidamente fez o meu check-in e me levou para o quarto. Ao entrar no quarto, simplesmente me deparei com uma vista maravilhosa para Paris.
O hotel soube utilizar muito bem esta incrível vista, fazendo um quarto muito amplo, com uma cama muito confortável e uma charmosa sacada, que deixou o ambiente ainda mais aconchegante! O quarto é elegantemente decorado e o banheiro super charmoso sendo todo de mármore.
---
FRANÇAIS
Bonjour
Ce mois-ci, j'ai eu l'occasion de séjourner dans un super hôtel à Paris, l'hôtel Paris Marriott Opera Ambassador. Un excellent hôtel 4 étoiles très bien situé, avec un service, nourriture et prix magnifiques.
Pour commencer, je ne pouvais pas manquer de commenter sur le superbe emplacement de l'hôtel, à côté de l'Opéra Garnier au cœur de Paris.
Dès mon arrivée, j'ai été accueilli avec un excellent service de réception, qui a rapidement fait mon check-in et m'a emmené dans la chambre. En entrant dans la chambre, je suis simplement tombé sur une vue magnifique sur Paris.
L'hôtel a pu très bien utiliser cette vue incroyable, en faisant une très grande chambre avec un lit très confortable et un terrasse charmante, ce qui a rendu l'atmosphère encore plus confortable! La chambre est élégamment décorée et la salle de bain super charmante en marbre.
---
ENGLISH
Bonjour,
This month I had the opportunity to see a great hotel in Paris, the Hotel Paris Marriott Opera Ambassador. An excellent 4 star hotel with a great location, service, food and price.
To start I could not fail to mention about the great location of the hotel, next to the Opera Garnier in the heart of Paris.
As soon as I arrived, I was greeted with an excellent front desk service, who quickly made my check-in and took me to the room. Upon entering the room, I simply came across a wonderful view of Paris.
The hotel was able to use this incredible view very well, making a large room with a very comfortable bed and a charming terrace, which made the atmosphere even more cozy! The room is elegantly decorated and the bathroom super charming being all in marble.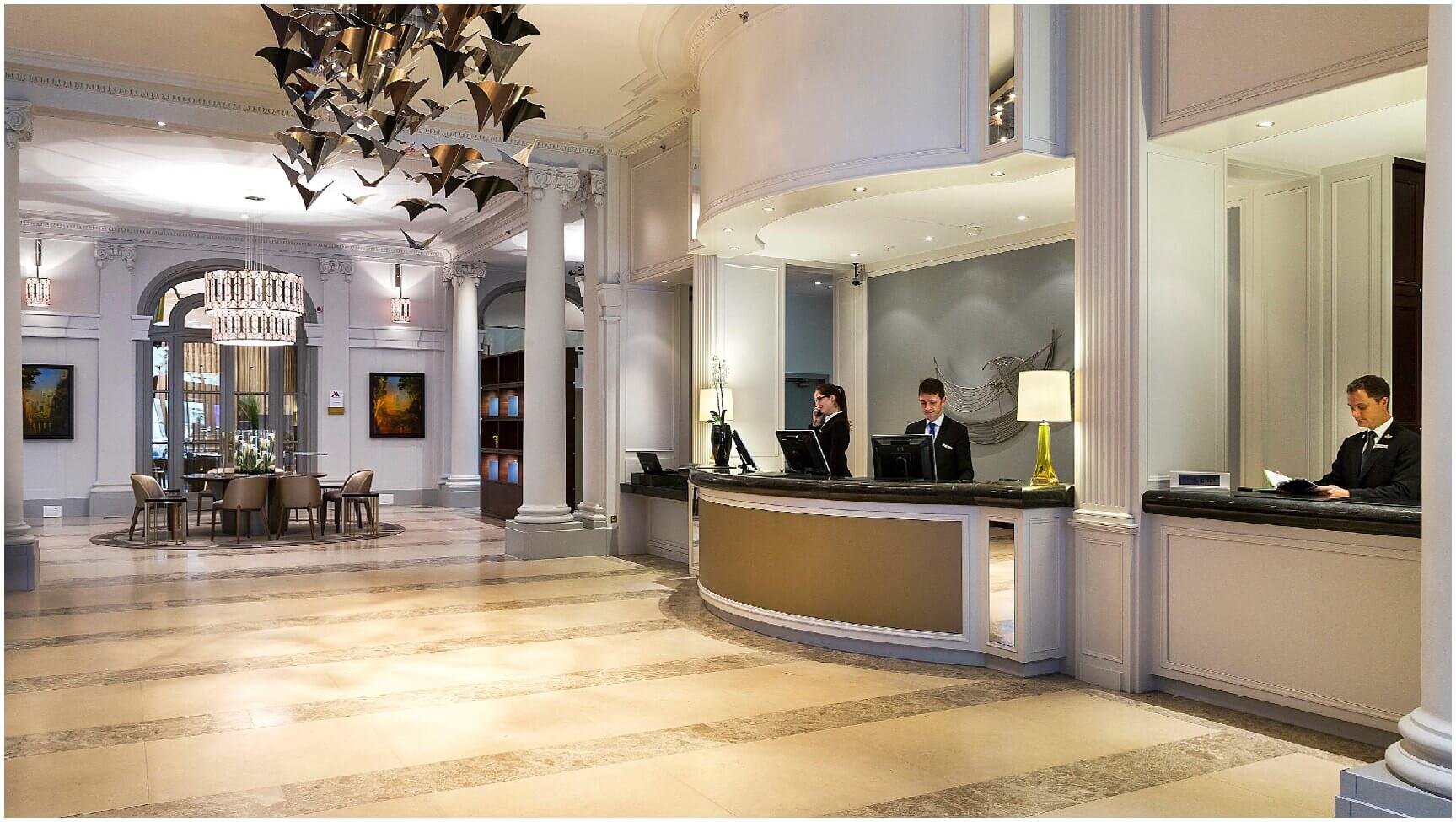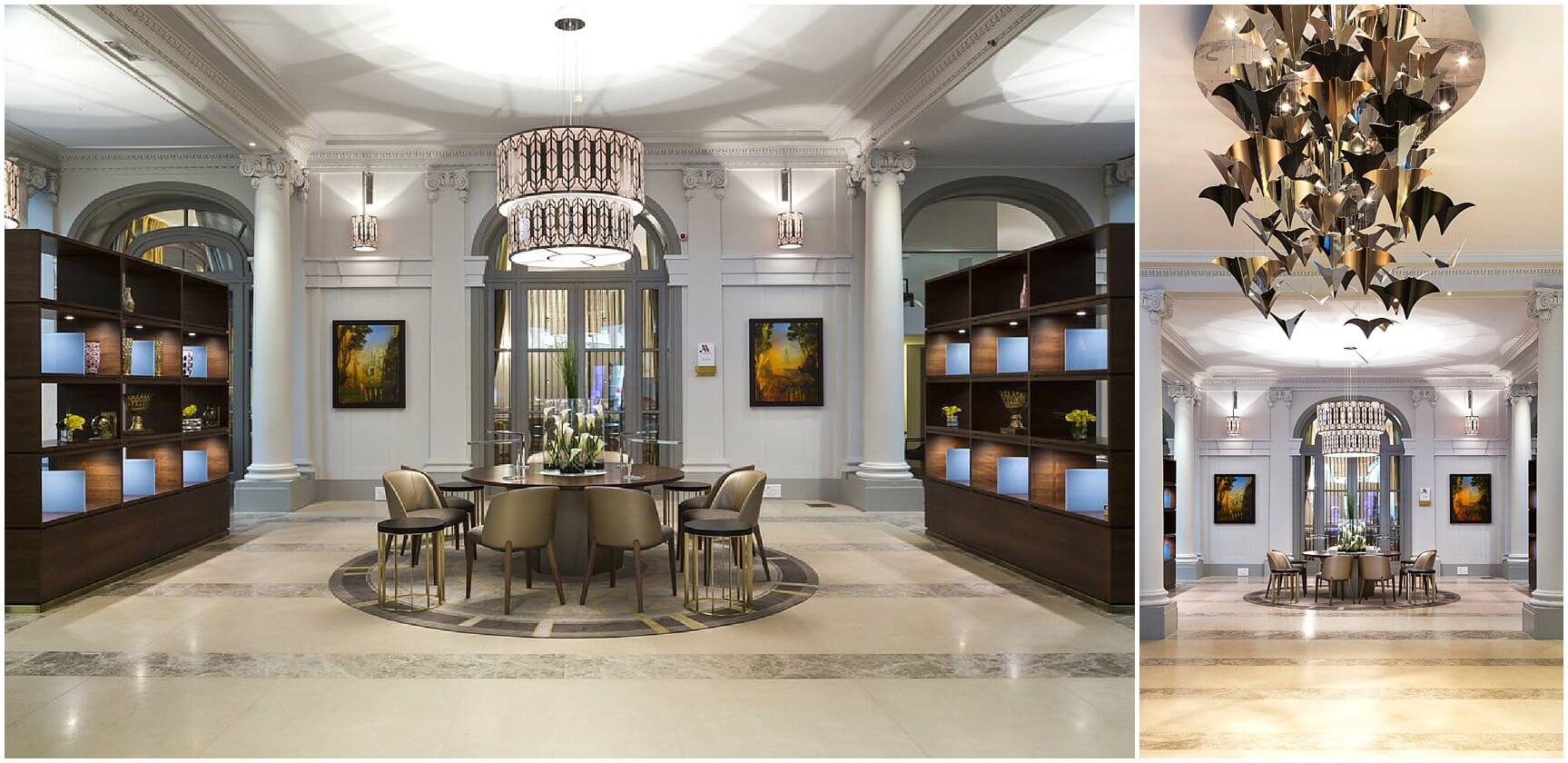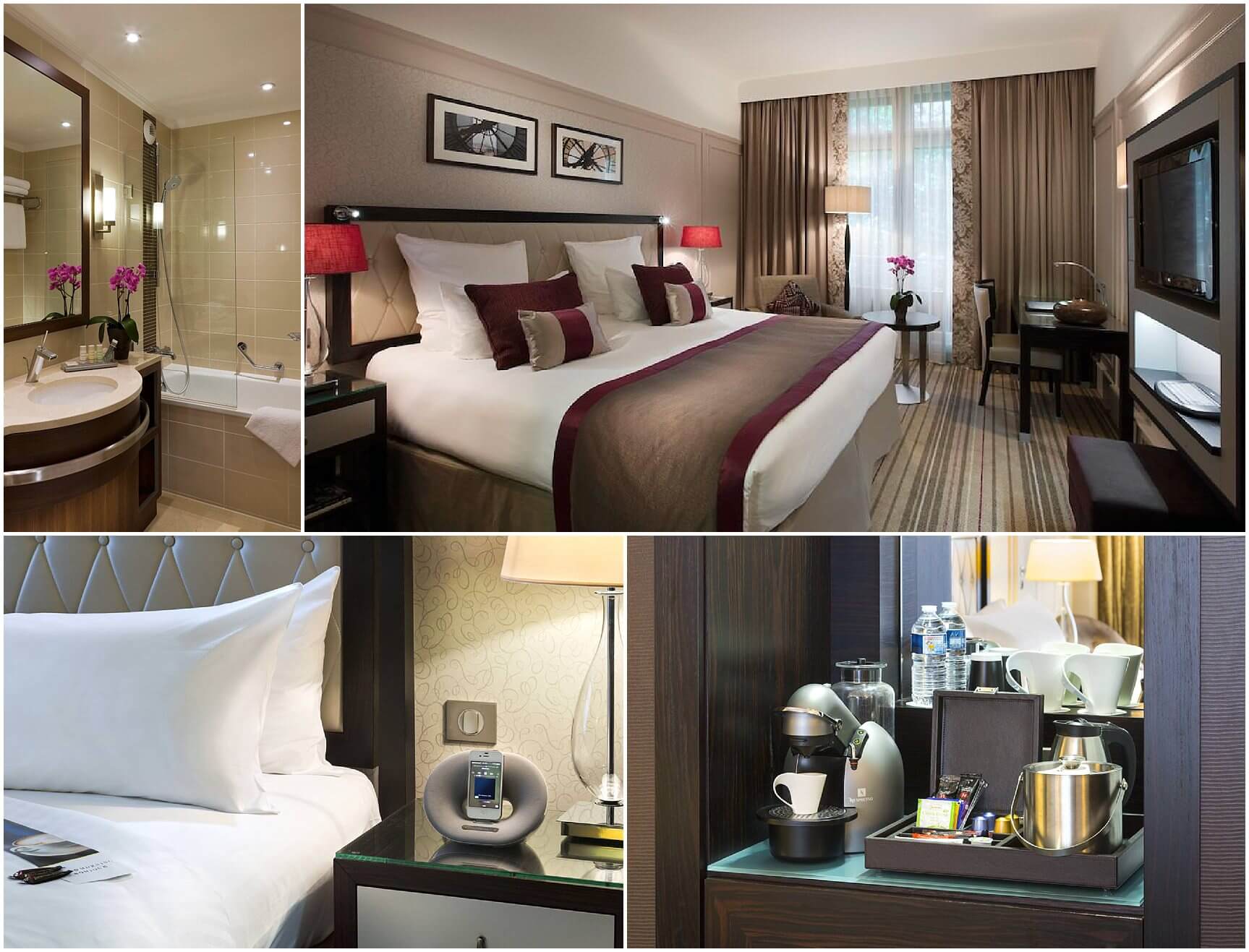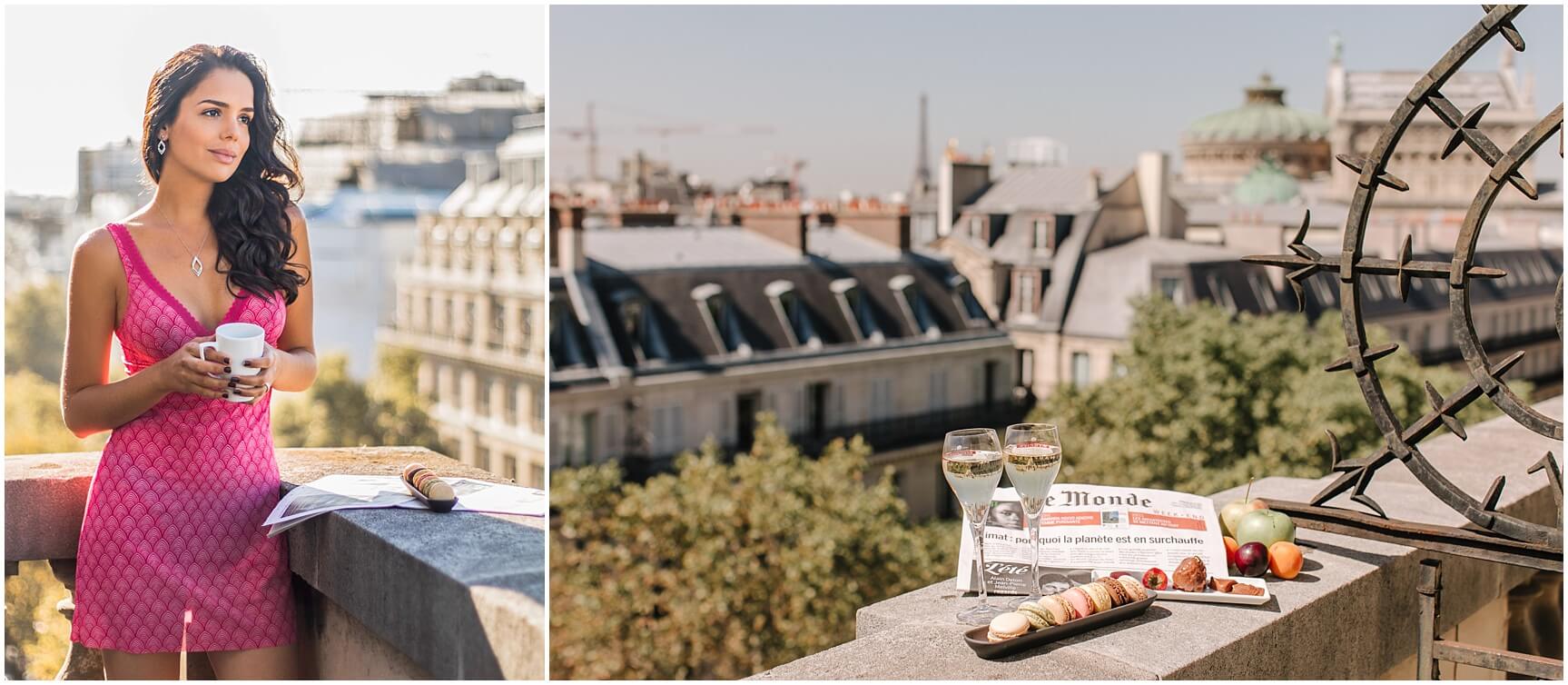 PORTUGUÊS
O café da manhã é completo e super caprichado!  Muitas opções de iogurtes, frutas, pães, sucos, cereais, geleias, queijos e ainda, várias receitas com ovos que são preparadas da forma como desejarmos. O atendimento do café da manha também é algo que vale a pena comentar, porque foi excepcional!
---
FRANÇAIS
Le petit déjeuner est complet et super soigné ! Beaucoup de choix de yaourts, fruits, pains, jus, céréales, gelées, fromages, diverses recettes avec des œufs qui sont préparés comme vous le souhaitez. Le service de petit-déjeuner mérite également d'être mentionné car il était exceptionnel !
---
ENGLISH
The breakfast is complete and super well prepared! Lots of choices of yogurts, fruits, breads, juices, cereals, jellies, cheeses, various recipes with eggs that are prepared the way you wish. The breakfast service is also worth mentioning because it was exceptional!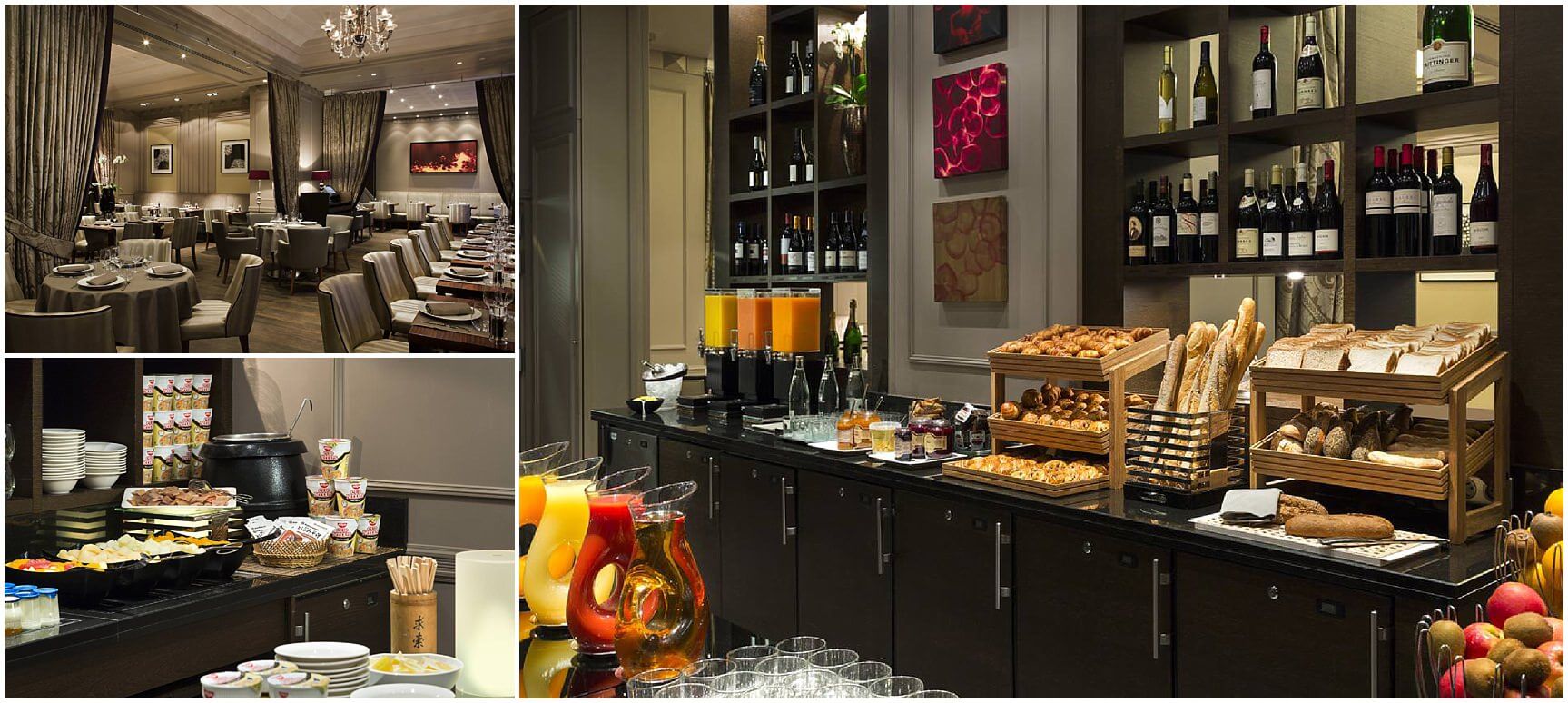 PORTUGUÊS
O restaurante do hotel, 16 Haussmann, é mais uma maravilhosa surpresa! Todos os pratos são feitos com muito sabor e maestria. Eu fiz um artigo dedicado a este jantar tão especial que nos tivemos, e para lerem, basta clicar aqui!
Então, se vocês estão procurando um ótimo hotel para sua hospedagem em Paris, o Hotel Paris Marriott Opera Ambassador é o lugar perfeito!
---
FRANÇAIS
Le restaurant de l'hôtel, 16 Haussmann, est une autre merveilleuse surprise! Tous les plats sont préparés avec maîtrise. J'ai fait un article dédié à ce dîner si spécial que nous avions, pour lire, il suffit de cliquer ici!
Donc, si vous cherchez un super hôtel à Paris, sans aucun doute l'hôtel Paris Marriott Opera Ambassador est l'endroit idéal!
---
ENGLISH
The Hotel's restaurant, 16 Haussmann, is another wonderful surprise! All dishes are made with lots of flavor and mastery. I made an article dedicated to this dinner so special that we had, and to read, just click here!
So if you are looking for a great hotel in Paris, the Paris Marriott Opera Hotel Ambassador is the perfect place!