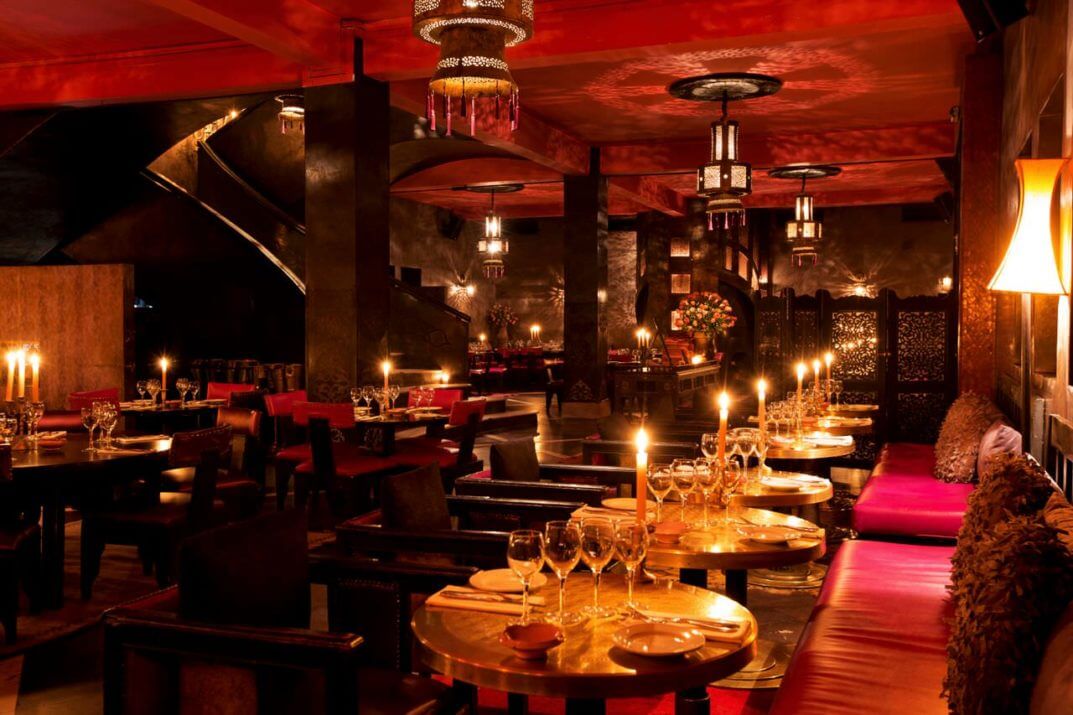 Bonjour,
Todas as vezes que eu conheço uma nova cidade, eu também faço questão de descobrir a culinária típica do lugar. Para a nossa primeira noite eu reservei o restaurante Comptoir Darna, que é muito bem avaliado em todos os sites de internet, porém este restaurante superou todas as minhas expectativas!
Durante o jantar, acontecem vários shows típicos, com dançarinas e banda,  que são realmente incríveis e deixam o ambiente ainda mais animado e aconchegante.
O menu do Comptoir oferece uma cozinha tradicional marroquina de qualidade, bem como pratos inspirados e originais da "cozinha do mundo".
O ambiente é muito aconchegante, com velas em todas as mesas e a decoração muito bem feita. O atendimento foi muito bom e a comida estava de altíssima qualidade e muito saborosa, e a finalização dos pratos estava muito bem executada!
Para começar nos pedimos 3 drinks diferentes que estavam realmente muito deliciosos!
---
FRANÇAIS
Bonjour,
Chaque fois que je vais dans une nouvelle ville, je tiens également à découvrir la cuisine typique du lieu. Pour notre première nuit j'ai réservé le restaurant Comptoir Darna, qui est très bien noté sur tous les sites internet, mais ce restaurant a dépassé toutes mes attentes!
Pendant le dîner, il y a plusieurs spectacles typiques, avec des danseurs et des groupes, qui sont vraiment incroyables et qui rendent l'atmosphère encore plus vivante et confortable.
La carte du Comptoir propose une cuisine marocaine traditionnelle de qualité ainsi que des plats « world cuisine » inspirés et originaux.
L'atmosphère est très confortable, avec des bougies sur chaque table et le décor très bien fait.. Le service était exceptionnel et la nourriture était de très bonne qualité et très savoureuse, et la finition des plats était très bien exécutée!
Pour commencer nous avons commandé 3 cocktails différentes qui étaient vraiment très savoureux!
---
ENGLISH
Bonjour,
Every time I go a new city, I always sure I discover the typical culinary of the place. For our first night I booked the Comptoir Darna restaurant, which is very well rated on all internet sites, however this restaurant surpassed all my expectations!
During dinner, there are several typical shows, with dancers and band, which are really incredible and leave the atmosphere even more lively and cozy.
Comptoir Darna menu introduces traditional Moroccan cuisine of high quality along with original and inspired "World Cuisine" dishes.
The atmosphere is very cozy, with candles on every table, and the decor very well made. The service was exceptional and the food was very high quality and very tasty, and the finishing of the dishes was very well executed!
For starters we ordered 3 different drinks which were really very tasty!
PORTUGUÊS / FRANÇAIS / ENGLISH
Como entradas pedimos:
Comme entrées nous avons commandé/ As starters we have ordered:
Pastilla tradicional com frango e amêndoas (P) / Pastilla traditionnelle au poulet & amandes (F)/ Authentic chicken & almond pastilla (E)
"Briouates" com 3 sabores (P)/ Briouates aux 3 parfums (F)/ Assortment of "briouates" (E)
7 saladas com sabores orientais (P)/ Les 7 salades aux saveurs d'orient (F)/ Assortment of 7 Moroccan salads (E)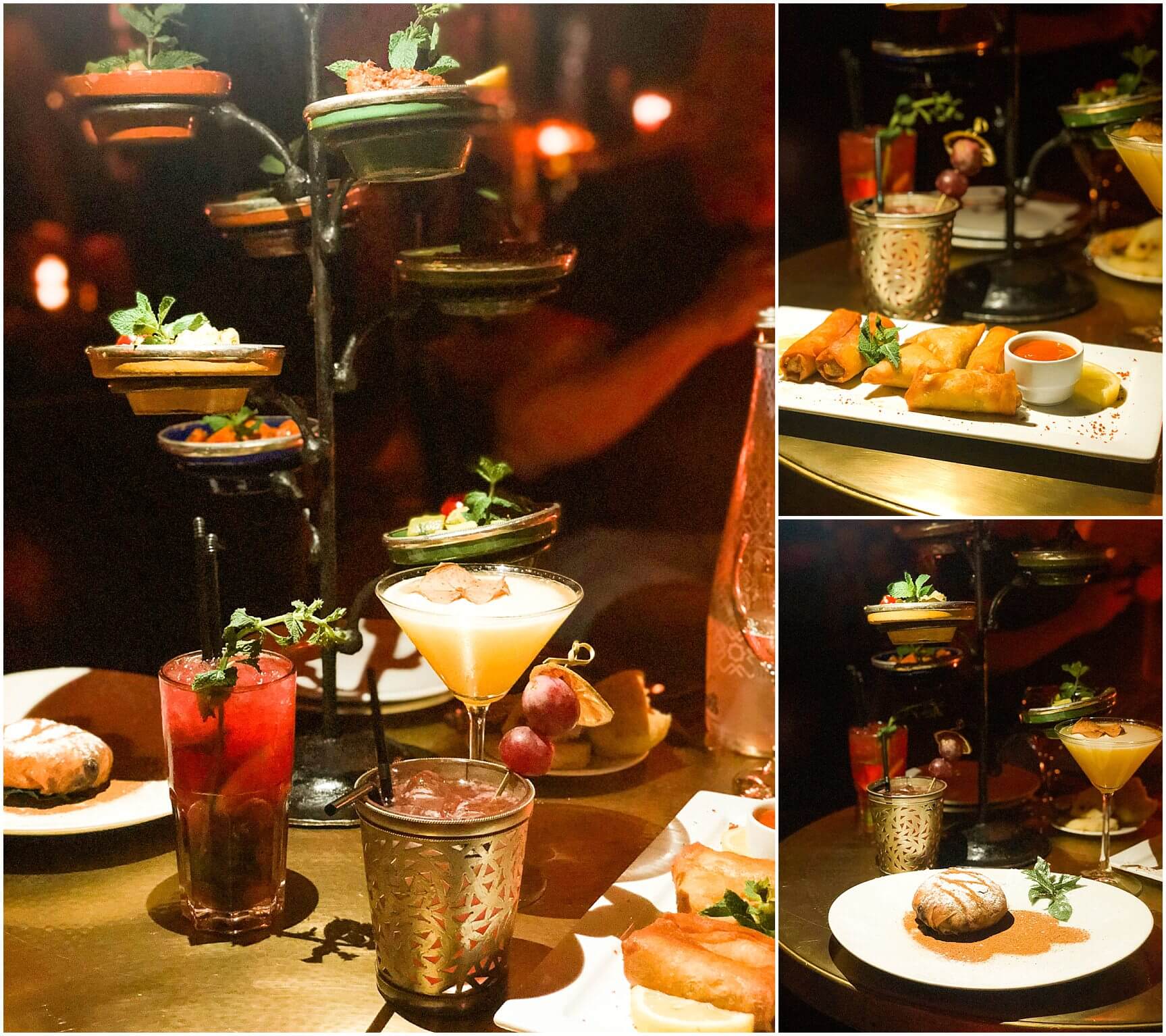 Como prato principal pedimos:
Comme plat principal, nous avons commandé/ As a main dish we have ordered:
Tagine de cordeiro (P)/ Tagine d'agneau (F)/ Lamb tagine (E)
Tagine de kaftan (P)/ Tagine de kefta (F)/ Tajine of Kefta (E)
Frango ao curry (P)/ Curry de poulet (F)/ Chicken curry (E)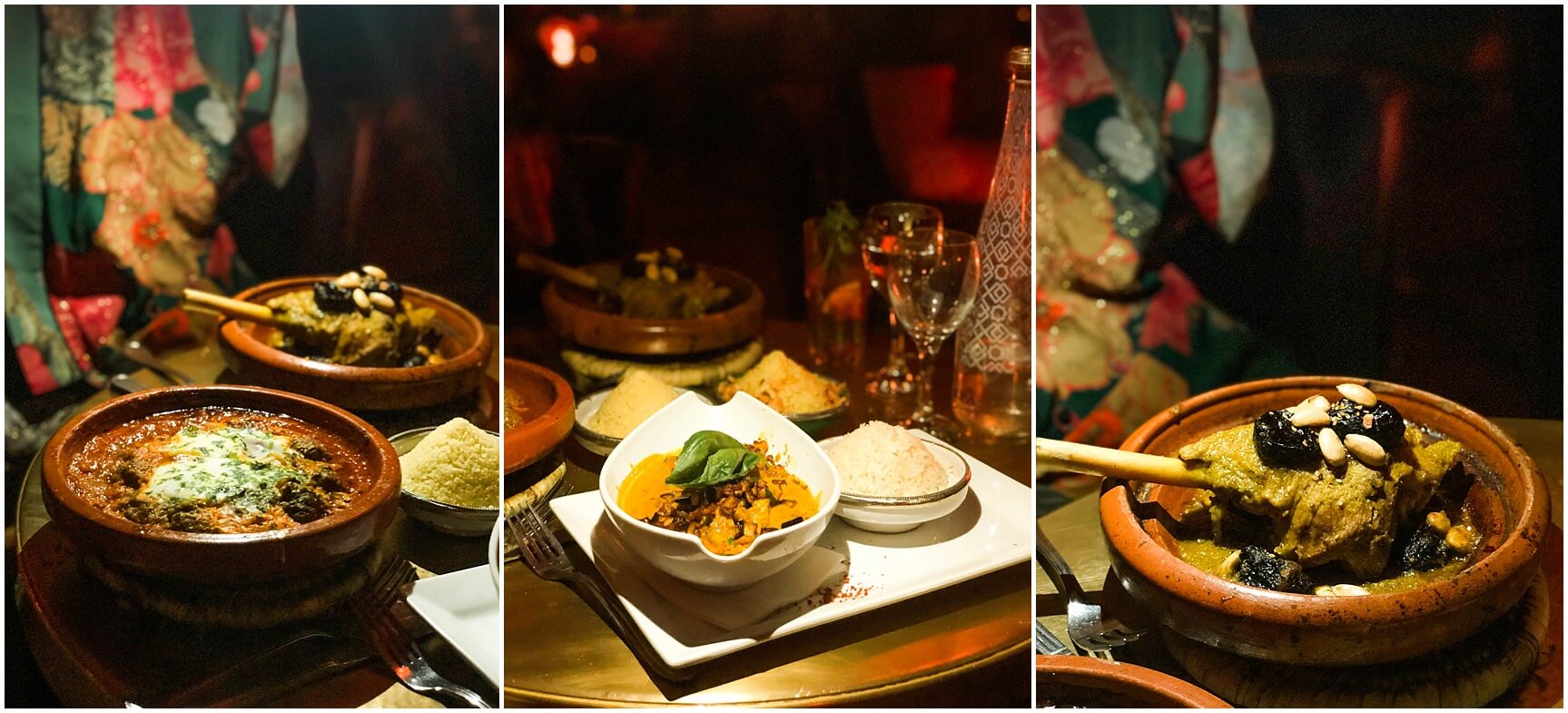 Para a sobremesa pedimos:
Pour le dessert, nous avons commandé / For dessert we have ordered:
Crocante de chocolate e avelã (P)/ Croustillant chocolat noisette (F)/ Chocolate hazelnut & caramel crunchy cake(E)
Petit-Gateau de caramelo com flor de sal (P)/ Coulant au caramel et à la fleur de sel (F)/ Soft caramel tart (E)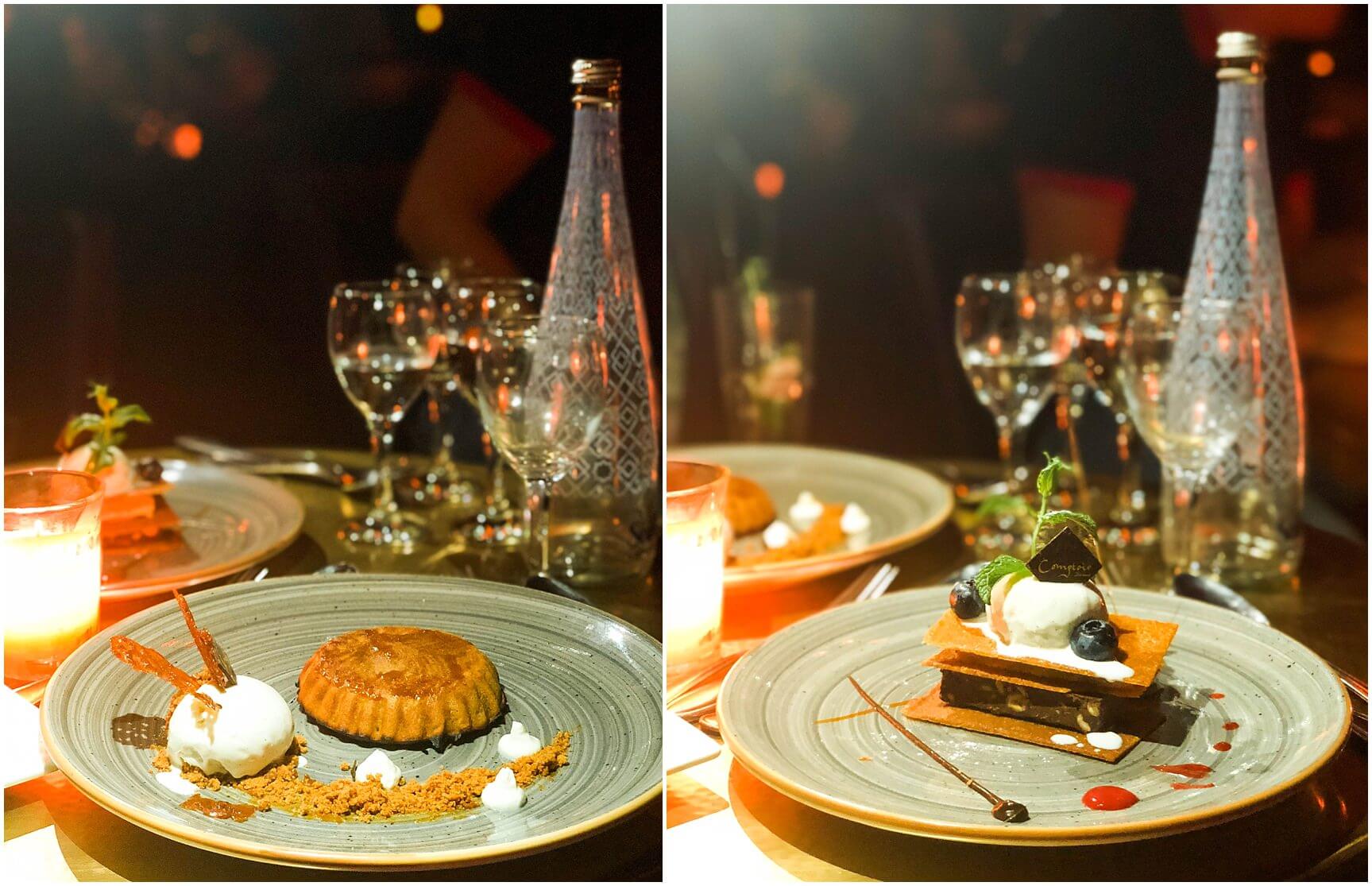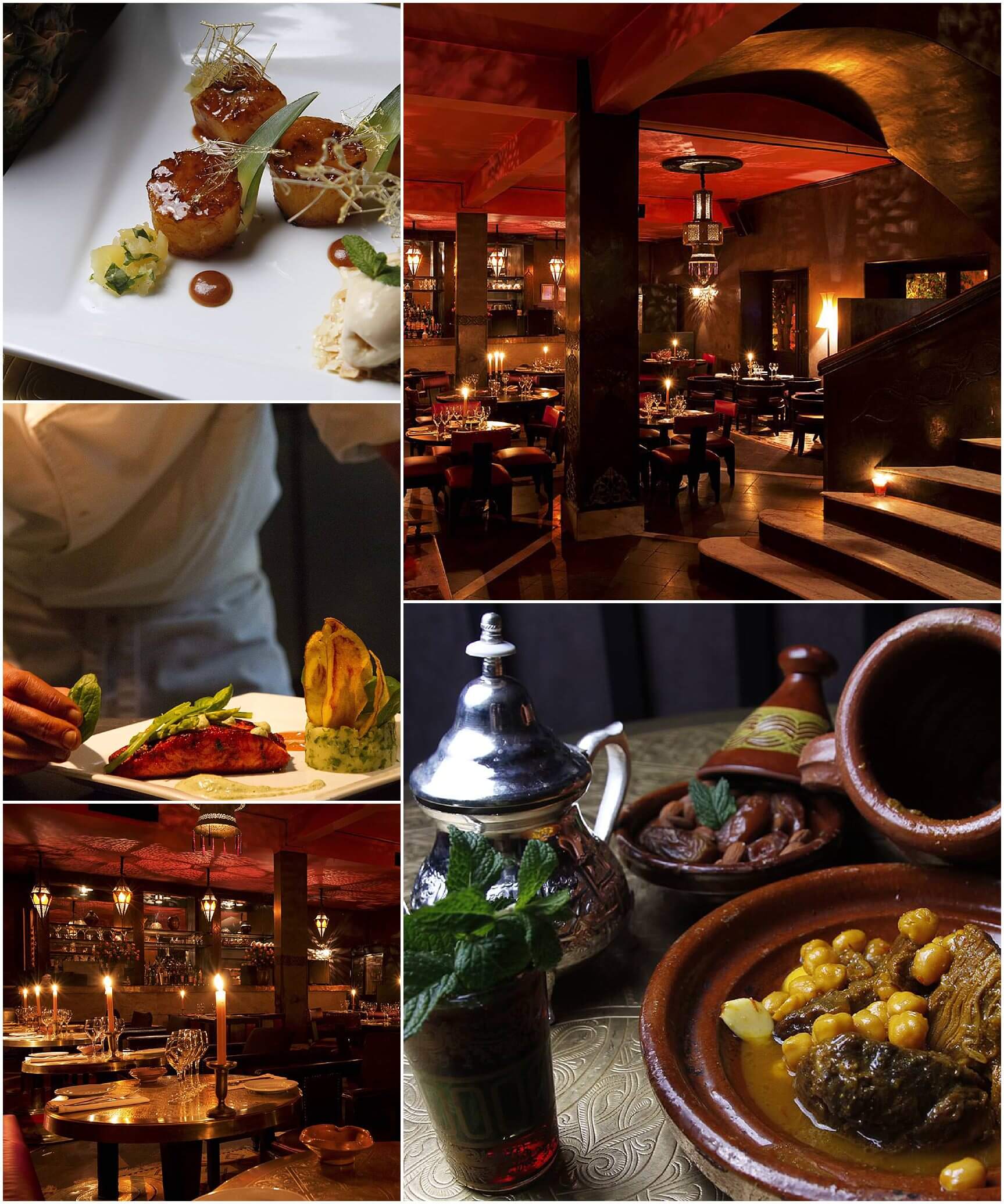 Site in English: http://uk.comptoirmarrakech.com
Site en Français: http://www.comptoirmarrakech.com
PORTUGUÊS
O serviço foi realmente excepcional e a comida perfeita!
O Restaurante Comptoir Darna é sem duvidas uma parada obrigatória em Marrakech! Então, se você estiver em Marrakech, eu aconselho de olhos fechados a conhecer esse agradável endereço, pois tenho certeza não se arrependerão!
---
FRANÇAIS
Le service était vraiment exceptionnel et la nourriture parfaite!
Le Restaurant Comptoir Darna est sans aucun doute une adresse incontournable à Marrakech! Donc, si vous êtes à Marrakech, je vous conseille d'y aller à cette agréable adresse, dont je suis sûr que vous ne pouvez pas vous tromper!
---
ENGLISH
The service was really exceptional and the food perfect!
The Restaurant  Comptoir Darna is without a doubt a must go in Marrakech! So, if you are in Marrakech, I advise you to book this nice address, which I'm sure you can not go wrong!