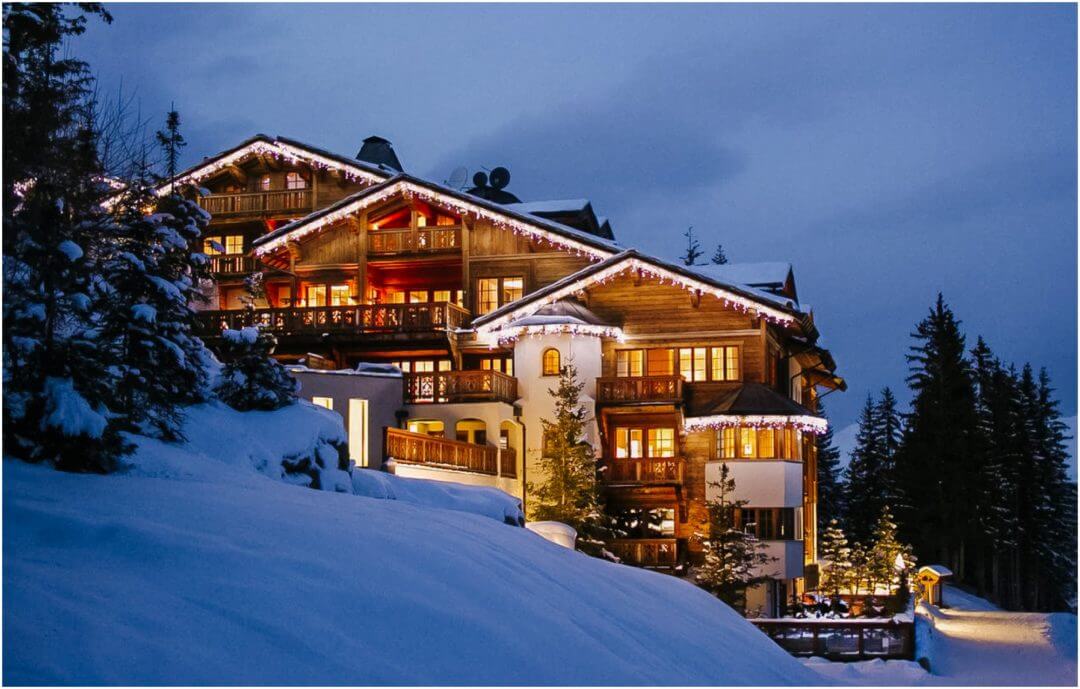 Bonjour,
O início de um novo ano, me leva a refletir em tanta experiência incrível que eu tive em 2017! No post de hoje irei compartilhar com vocês uma das minhas melhores experiências do ano de 2017! A incrível viagem à Courchevel para conhecer o Hotel Le Strato!
Peguei um trem na "Gare de Lyon" em Paris com direção a "Gare de Chambéry". O trajeto durou cerca de 3 horas, com direito à vistas maravilhosas! Chegando na Gare de Chamberry, um motorista particular, contratado pelo hotel já nos esperava no desembarque para nos levar ao hotel que fica localizado em Courchevel 1580. Eu recomendo contratar este serviço de motorista, diretamente com o concierge do hotel, pois percebi uma certa dificuldade de encontrar taxistas na porta da Gare.
Este trajeto da Gare até o hotel, dura cerca de 1 hora, mas eu garanto que o tempo passará muito rápido, pois o caminho é simplesmente maravilhoso!
Chegando no hotel, eu simplesmente me encantei! A decoração é muito bem feita, misturando o moderno com toques de montanha, que faz com que o ambiente do hotel se torne muito aconchegante. O serviço em geral do hotel tem uma excelência impecável, digno de hotéis 5 estrelas e Palaces!
Logo que cheguei, fui recebida com um excelente serviço de recepção, que rapidamente fez o meu check-in e me levou para o quarto. Ao entrar no quarto, simplesmente me deparei com a vista mais linda que eu já vi em toda a minha vida! Eu realmente não tenho palavras para descrever esta vista, então segue uma foto para vocês verem!
---
FRANÇAIS
Bonjour,
Le début d'une nouvelle année, cela m'amène à réfléchir sur les incroyables expériences que j'ai eu en 2017! Dans le post d'aujourd'hui, je partagerai avec vous l'une de mes meilleures expériences de l'année 2017! Un incroyable voyage à Courchevel pour voir l'Hôtel Le Strato!
J'ai pris un train de la Gare de Lyon à la Gare de Chambéry, qui a pris environ 3 heures, avec une vue magnifique! En arrivant à la gare de Chamberry, un chauffeur privé, engagé par l'hôtel nous attendait déjà à l'arrivée pour nous emmener à l'hôtel qui est situé à Courchevel 1580. Je vous recommande de louer ce service de chauffeur, directement avec le concierge de l'hôtel, car j'ai remarqué une certaine difficulté à trouver des chauffeurs de taxi à la gare.
Le trajet jusqu'à l'hôtel dure environ 1 heure, mais le temps passera très vite, car la route est tout simplement magnifique!
En arrivant à l'hôtel, j'étais simplement enchanté! Le décor est très bien fait, alliant le moderne avec des touches de montagne, ce qui rend l'ambiance de l'hôtel très confortable. Le service de l'hôtel en général a une excellence impeccable, digne des hôtels 5 étoiles et des Palaces!
Dès mon arrivée, j'ai été accueilli avec un excellent service de réception, qui a rapidement fait mon check-in et m'a emmené dans la chambre. En entrant dans la pièce, je suis simplement tombé sur la plus belle vue que j'ai jamais vue de toute ma vie! Je n'ai vraiment pas les mots pour décrire cette vue, alors suivez une photo pour vous de voir!
---
ENGLISH
Bonjour,
The beginning of a new year, it leads me to reflect on how many incredible experiences I had in 2017! In today's post I will share with you one of my best experiences of the year 2017! An incredible trip to Courchevel to see Hotel Le Strato!
I took a train from Gare de Lyon in Paris to Gare de Chambéry, the journey lasted about 3 hours, with a wonderful view! Arriving at Gare de Chamberry, a private driver hired by the hotel was already waiting for us on the landing to take us to the hotel which is located in Courchevel 1580. I recommend hiring this driver service, directly with the hotel concierge, as I realized a certain difficulty of finding taxi drivers at the Gare door.
This trip to the hotel takes about 1 hour, but I guarantee time will pass very quickly because the way is simply beautiful!
Arriving at the hotel, I simply felt in love! The decor is very well done, blending the modern with mountain touches, which makes the ambience of the hotel become very cozy. The overall service of the hotel has an impeccable excellence, worthy of 5 star hotels and Palaces!
As soon as I arrived, I was greeted with an excellent front desk service, who quickly made my check-in and took me to the room. Upon entering the room, I simply came across the most beautiful view I have ever seen in my entire life! I really do not have the words to describe this view, so follow a photo for you to see!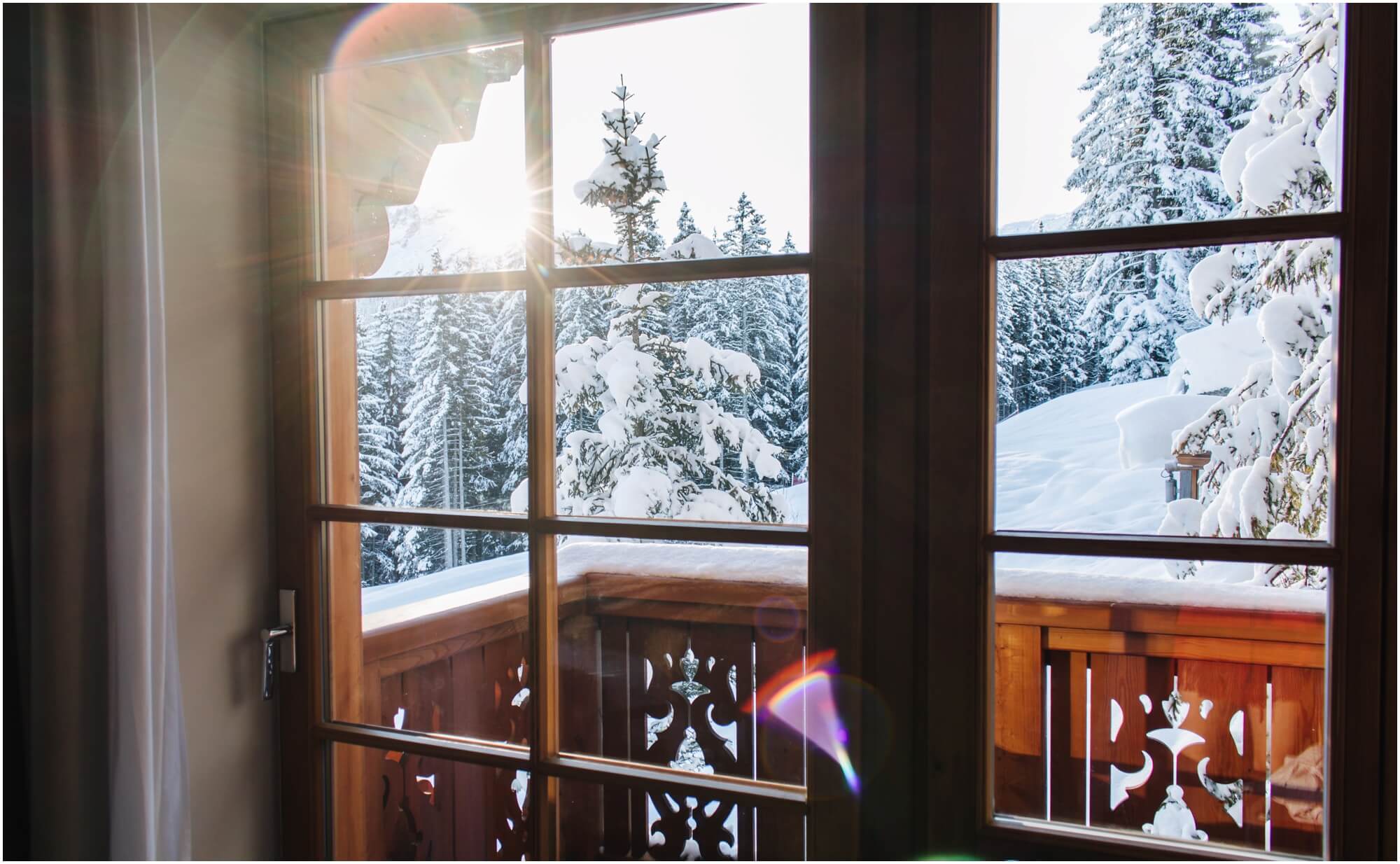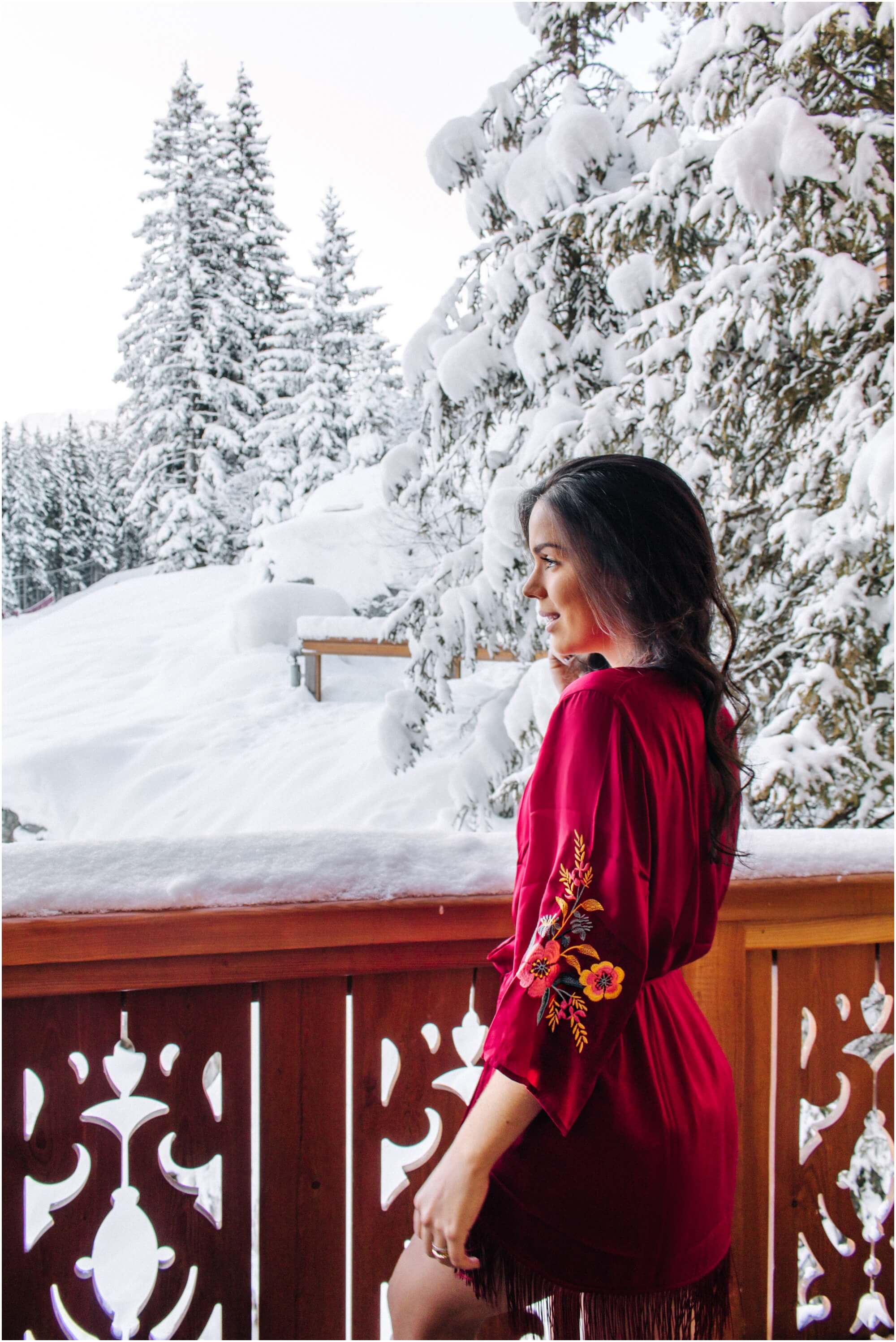 PORTUGUÊS
O hotel soube utilizar muito bem esta incrível vista, fazendo um quarto muito amplo, com várias janelas e uma charmosa sacada, que deixou o ambiente ainda mais aconchegante! O quarto é todo equipado com um sistema de luz e som muito moderno, e com uma das camas mais macias que já dormi. O banheiro também não fica para trás! Todo em mármore branco, com luzes projetadas para um banho relaxante, ele possui uma ótima banheira com televisão, onde encontrei vários filmes, séries e músicas!
---
FRANÇAIS
L'hôtel a pu très bien utiliser cette vue incroyable, en faisant une très grande chambre avec plusieurs fenêtres et un charmant balcon, ce qui a rendu l'atmosphère encore plus confortable! La chambre est équipée d'un système de son et de lumière très moderne et d'un des lits les plus doux dans lesquels j'ai jamais dormi. La salle de bain n'est pas loin derrière! Tout en marbre blanc, avec des lumières conçues pour un bain relaxant, il a une grande baignoire avec télévision, où j'ai trouvé plusieurs films, séries et de la musique!
---
ENGLISH
The hotel was able to use this incredible view very well, making a very large room with several windows and a charming balcony, which made the atmosphere even more cozy! The room is all equipped with a very modern light and sound system, and with one of the softest beds, I have ever slept in. The bathroom is also not far behind! All in white marble, with lights designed for a relaxing bath, it has a great bathtub with television, where I found several movies, series and music!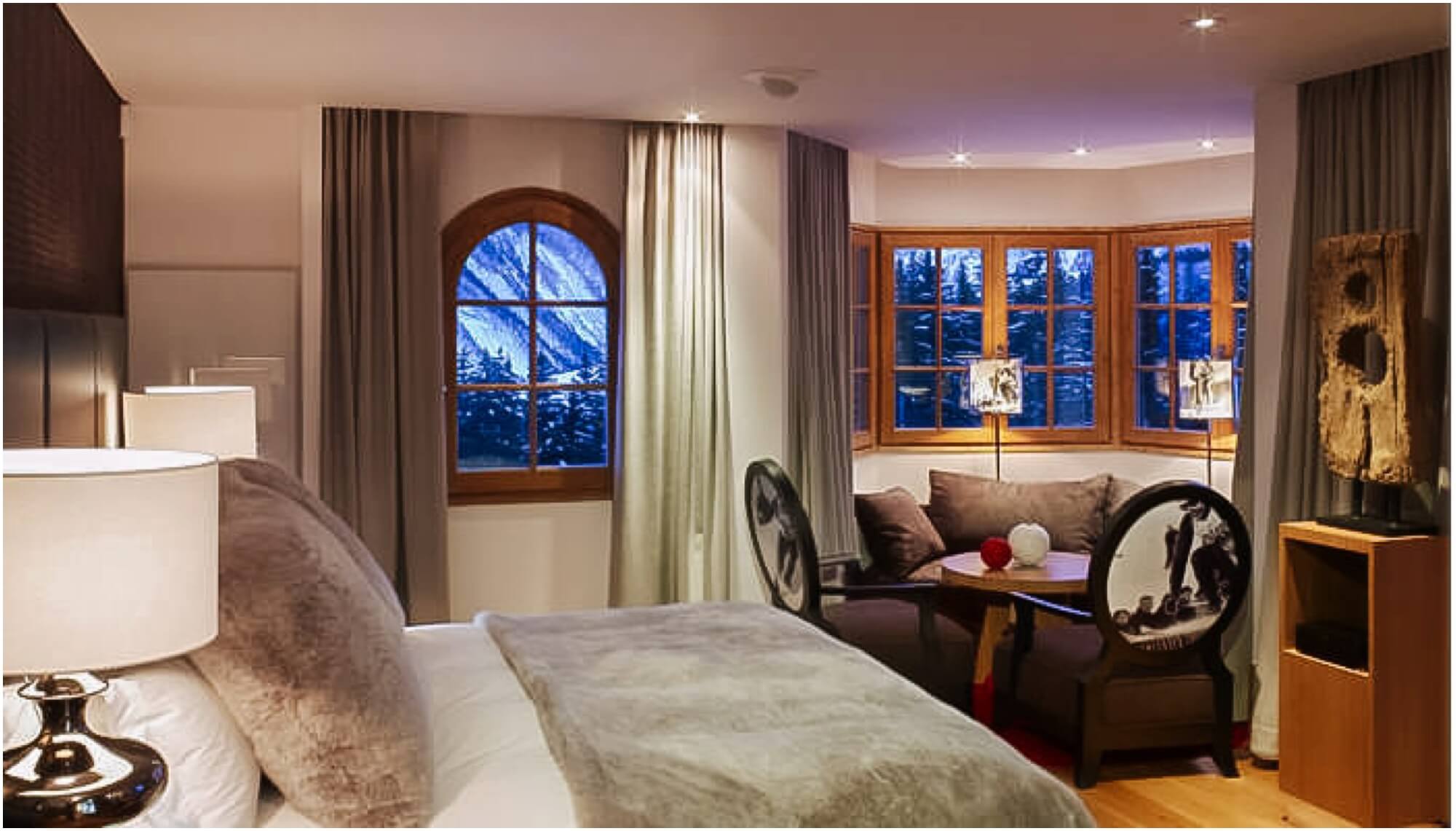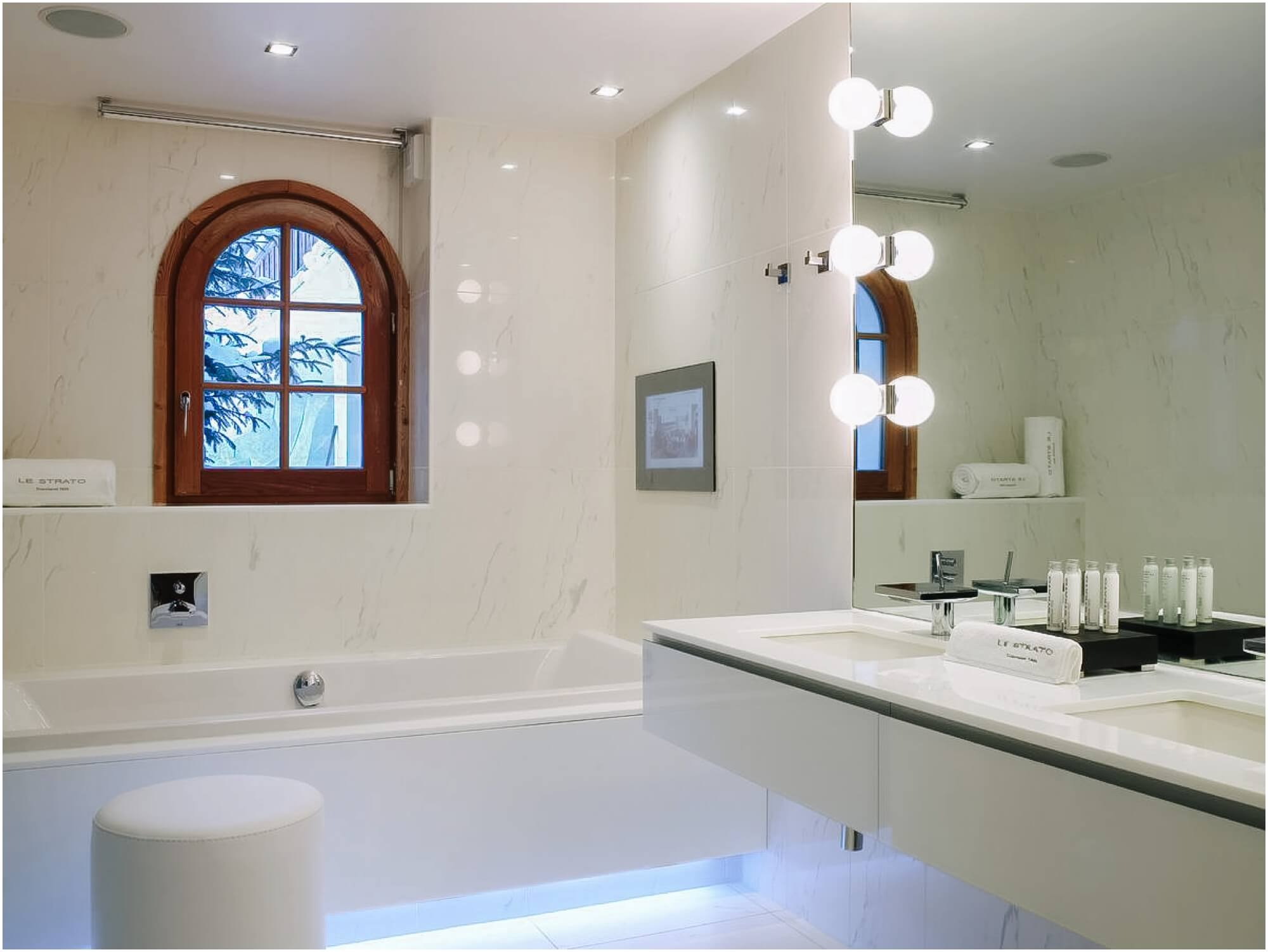 PORTUGUÊS
Logo no primeiro dia, já fui conhecer o spa do hotel, que é assinado pela Sothys, e se estende por uma área de 800 m² distribuídos em dois níveis. Eu fiz uma hora de massagem corporal que foi maravilhosa e extremamente relaxante, eu recomendo! Além dos cuidados faciais e corporais, que podem ser contratados a parte pelos hóspedes, o spa dispõe de uma piscina aquecida com vista para a pista, 2 saunas finlandesas tradicionais, uma sauna úmida (Hammam), uma banheira de hidromassagem (Jacuzzi) e um cabeleireiro L'Oreal.
---
FRANÇAIS
Le premier jour, je suis allé voir le spa de l'hôtel, signé par Sothys, et s'étend sur une surface de 800 m² répartis sur deux niveaux. J'ai fait une heure de massage corporel qui était merveilleux et extrêmement relaxant, je le recommande vivement! En plus des soins du visage et du corps, qui peuvent être loués séparément par les clients, le spa est doté d'une piscine chauffée baignée de lumière zénithale avec vue sur les pistes, de 2 saunas traditionnels finlandais, d'un hammam, d'un Jacuzzi et un salon de coiffure L'Oréal.
---
ENGLISH
On the first day, I went to see the hotel's spa, which is signed by Sothys, and extends over an area of 800 m² spread over two levels. I received one hour of body massage which was wonderful and extremely relaxing, I highly recommend it! In addition to the facial and body treatments, which can be hired separately by the guests, the spa has a heated swimming pool bathed in skylight with views of the slopes, 2 traditional Finnish saunas, a Turkish bath, Jacuzzi and L'Oreal hair salon.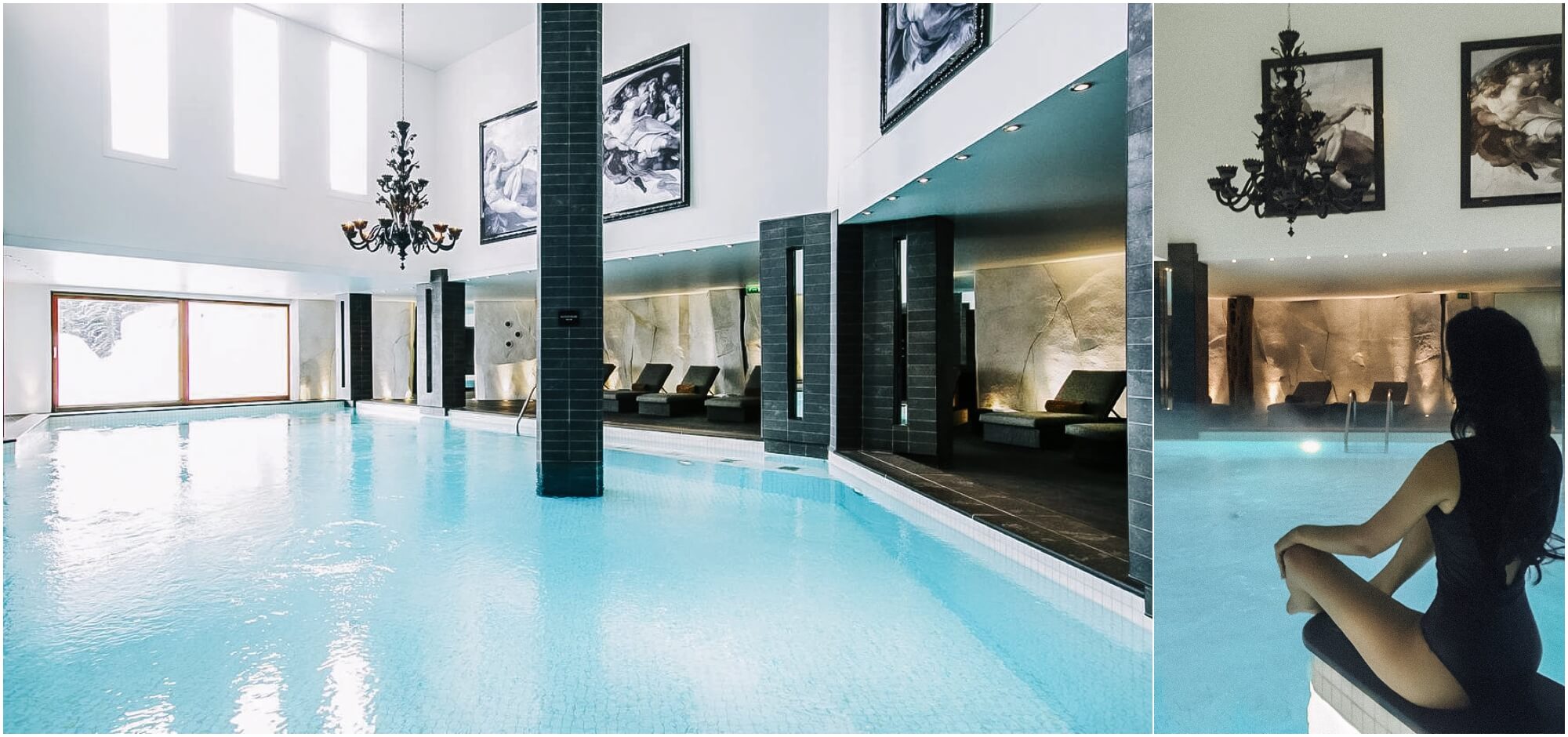 PORTUGUÊS
No dia seguinte foi dia de conhecer o café da manhã, que é completo e super caprichado! Muitas opções de iogurtes, frutas, pães, sucos, cereais, geleias, queijos e ainda, várias receitas com ovos, crepes e panquecas que são preparadas da forma como desejarmos.
---
FRANÇAIS
Le lendemain était le jour pour essayer le petit déjeuner, qui est complet et super soigné! Beaucoup de choix de yaourts, fruits, pains, jus, céréales, gelées, fromages et encore, diverses recettes avec des œufs, des crêpes et des crêpes qui sont préparés comme vous le souhaitez.
---
ENGLISH
The next day was a day to try the breakfast, which is complete and super well prepared! Lots of choices of yogurts, fruits, breads, juices, cereals, jellies, cheeses and still, various recipes with eggs, crepes, and pancakes that are prepared the way you wish.
PORTUGUÊS
Depois de um café da manhã caprichado, nós fomos diretamente para o "ski room", a sala de ski do hotel, que fica no subsolo.Neste local do hotel, os hóspedes têm acesso a todos os equipamentos necessários para fazer qualquer tipo de esporte de inverno, o que achei super prático, fazendo com que o hóspede não precise sair do hotel para alugar este utensílios. O mais incrível é que desta mesma sala dentro do hotel você já tem acesso direto a pista de ski! Extremamente prático não é mesmo?!
No primeiro dia, eu escolhi fazer ski, com uma instrutora particular que já estava na sala de ski do hotel me esperando, e foi super atenciosa durante todo o tempo! Apesar dos tombos, foi uma experiência incrível e muito prazerosa que eu vou querer repetir!
No outro dia, eu decidi experimentar a "Balade en Raquettes" ou "Raquete de neve" em português. É uma caminhada na montanha, fora das pistas, com um aparelho específico que são como raquetes presas aos pés. Este dia me rendeu fotos maravilhosas, com vista para o famoso Mont Blanc e muitos quilos a menos pois é um verdadeiro esporte, mas muito prazeroso, que vale a pena experimentar!
---
FRANÇAIS
Après un petit déjeuner fantastique, nous nous sommes dirigés directement vers le "ski room", le local à skis de l'hôtel, situé au sous-sol. Dans cette salle de l'hôtel, les invités ont accès à tout l'équipement nécessaire pour faire n'importe quel type de sport d'hiver, ce que j'ai trouvé super pratique, puisque le client n'a pas à quitter l'hôtel pour louer les ustensiles. Le plus incroyable est que de cette même pièce à l'intérieur de l'hôtel, vous avez déjà un accès direct à la piste de ski! Extrêmement pratique n'est-ce pas?!
Le premier jour, j'ai choisi de skier, avec un instructeur privé, qui était déjà dans la salle de ski de l'hôtel m'attendait, et était super attentionné tout le temps! Malgré les dégringolades, c'était une expérience incroyable et très agréable que je vais vouloir répéter!
L'autre jour, j'ai décidé d'essayer "Balade in Raquettes". C'est une randonnée sur la montagne, au large des pistes, avec un appareil spécifique qui ressemble à des raquettes attachées aux pieds. Cette journée m'a apporté de magnifiques photos, avec une vue sur le fameux Mont Blanc et quelques kilos de moins, car c'est un vrai sport, mais très agréable! Ça vaut le coup d'essayer!
---
ENGLISH
After this super breakfast, we headed straight to the hotel's ski room, which is located in the basement. In this hotel's ski room, guests have access to all the necessary equipment to do any type of winter sport, which I find super practical, avoiding the need of the guest to leave the hotel to rent his equipment. The most incredible is that from this same room inside the hotel you already have direct access to the ski slopes! Extremely practical, isn't it?!
On the first day, I chose to ski, with a private instructor who was already in the ski room of the hotel waiting for me, and she was very attentive all the time! Despite my falls, it was an incredible and very pleasurable experience that I want to repeat!
The other day, I decided to try out "Balade in Raquettes". It is a hike on the mountain, off the slopes, with a specific apparatus that are like rackets attached to the feet. This day gave me wonderful photos, overlooking the famous Mont Blanc and many pounds less because it is a real sport, but very pleasurable, worth a try!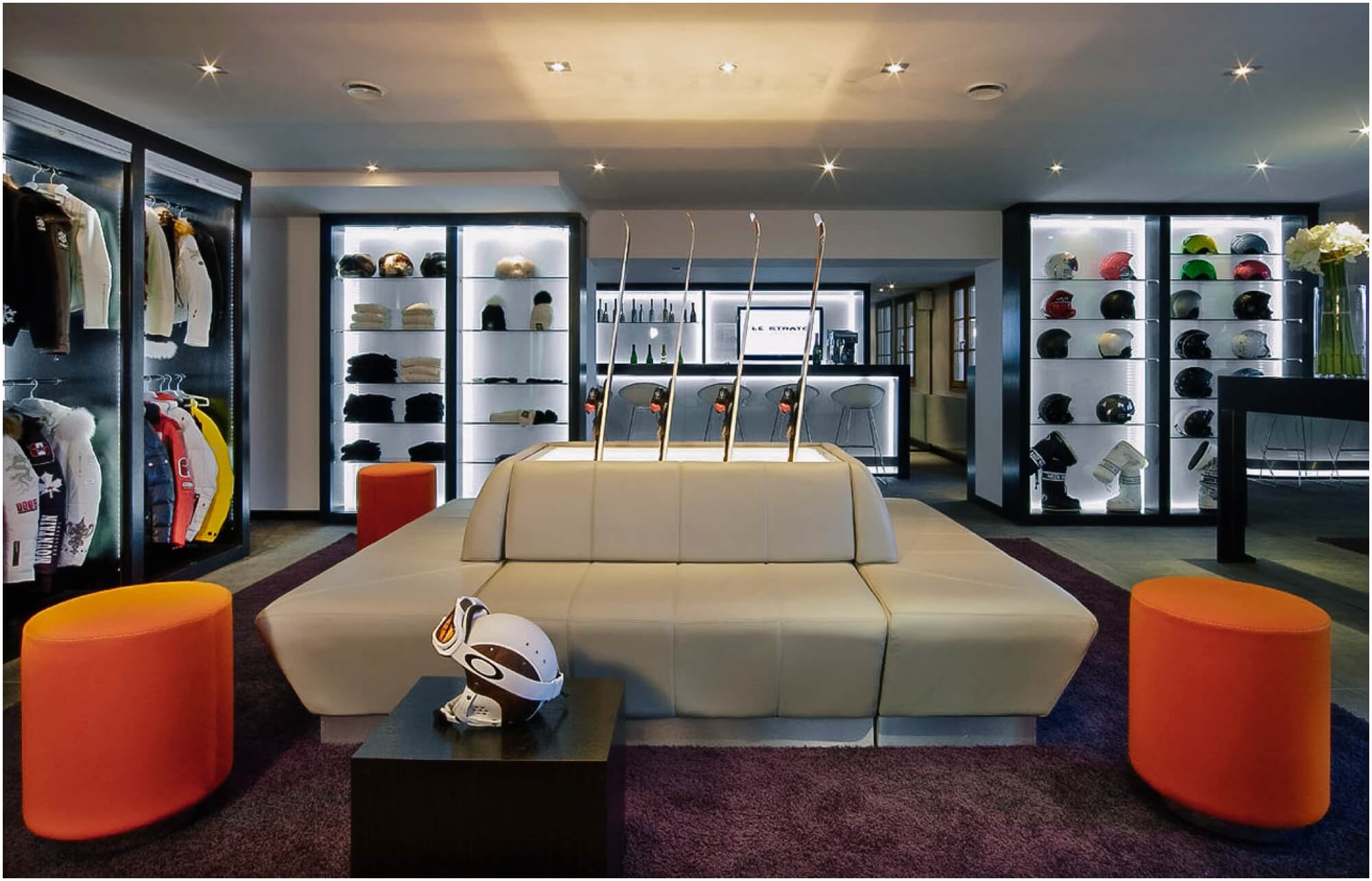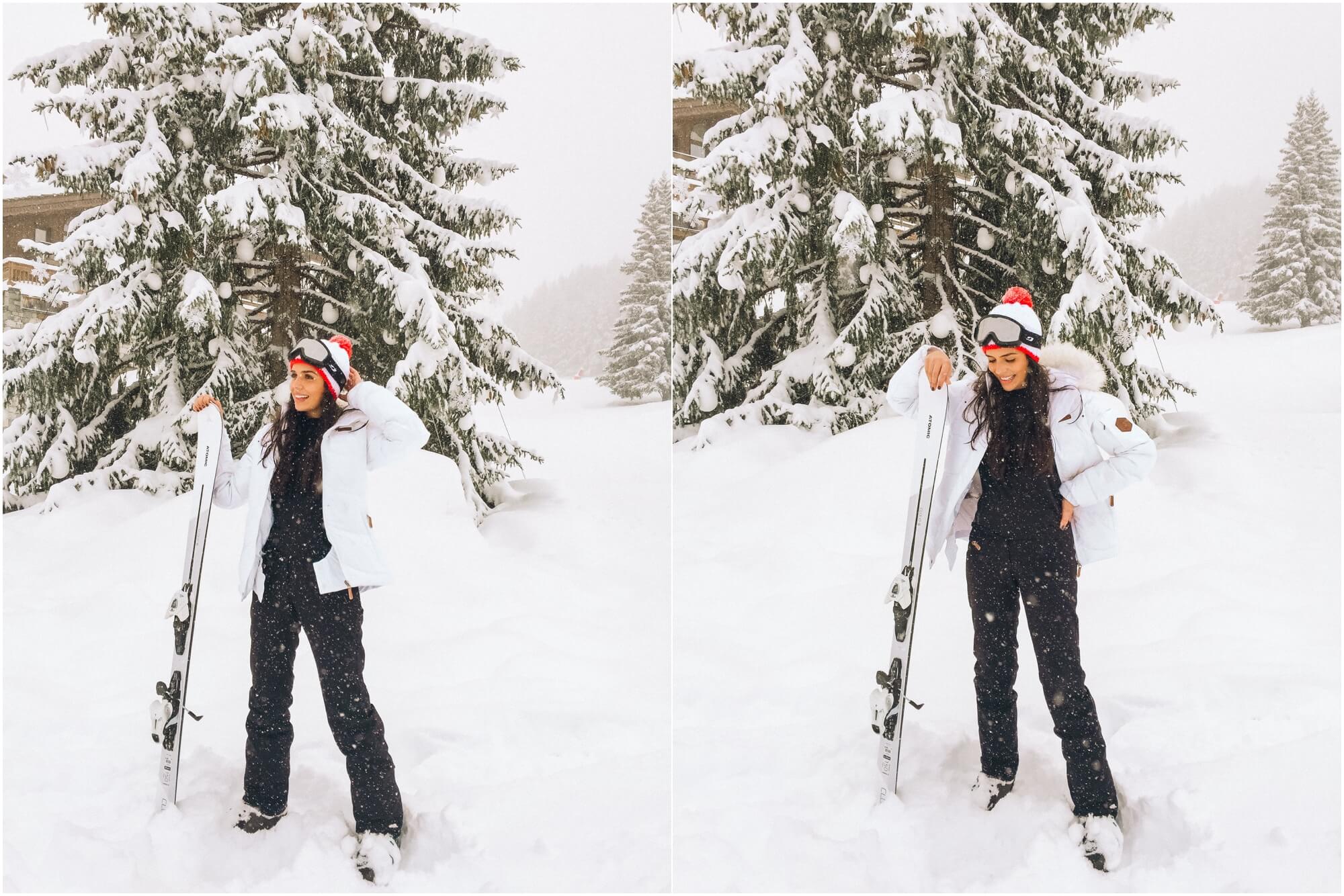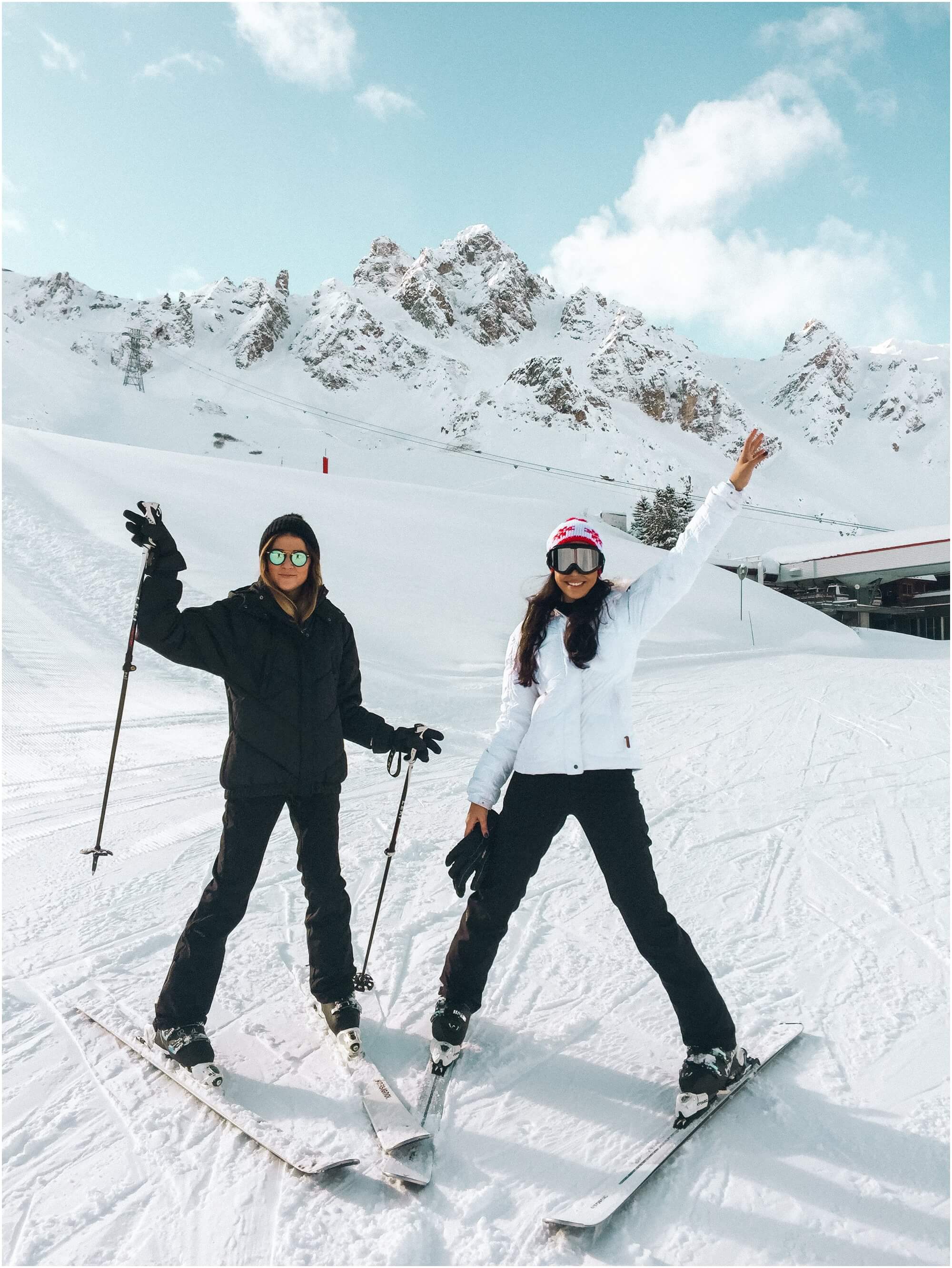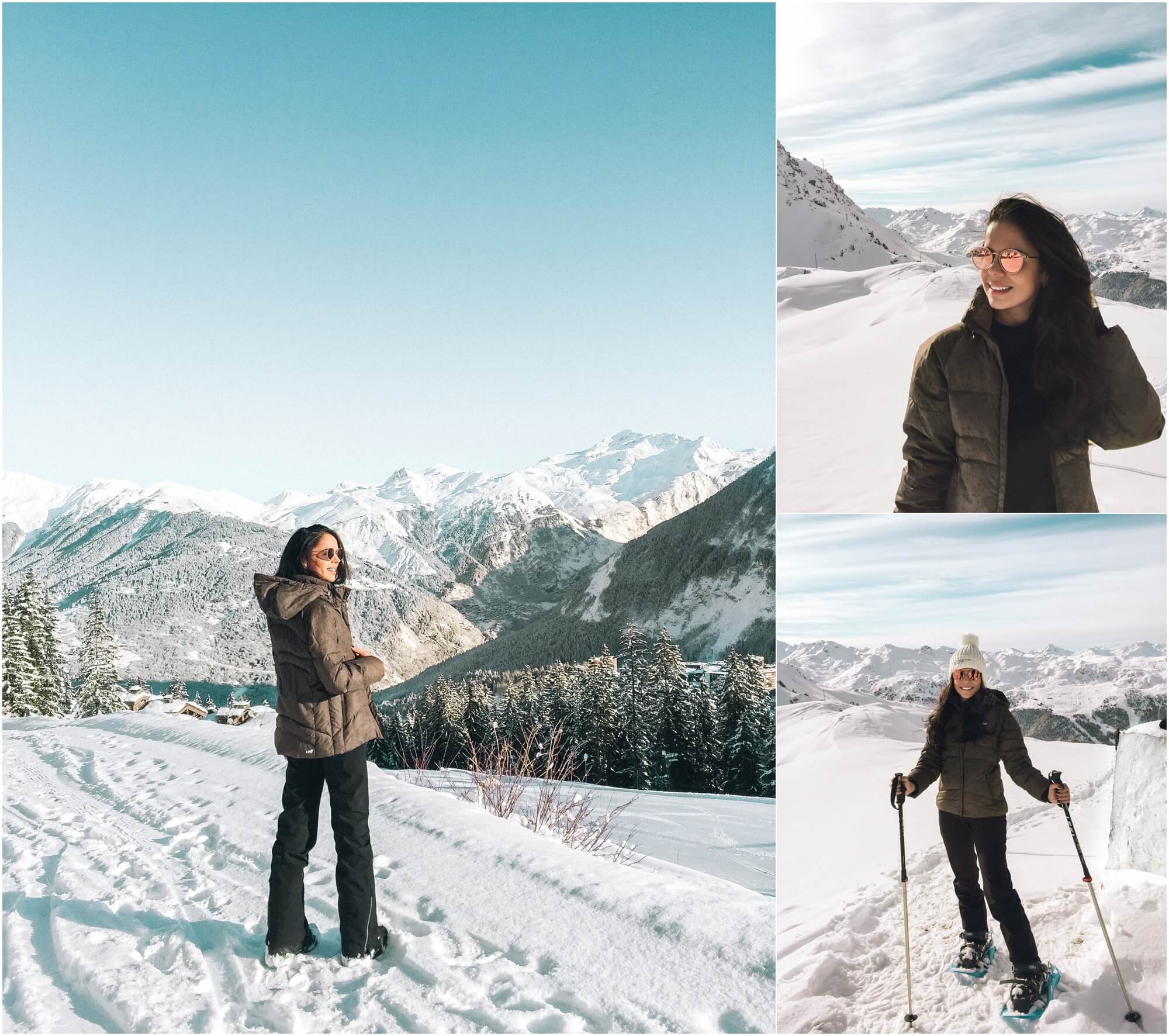 PORTUGUÊS
O restaurante do Hotel é mais uma maravilhosa surpresa! Dirigido pelo chef Jean André Charial que possui 2 Estrelas Michelin, ele conta com pratos clássicos repaginados, todos feitos com um sabor e maestria digno de 2 estrelas Michelin! Neste restaurante eu tive verdadeiras experiências gastronômicas! Ele é tão incrível que, almoçamos e jantamos lá, durante os três dias de estadias! Foram momentos únicos, que me levaram a fazer um post dedicado ao restaurante. Para lerem, basta clicar aqui!
Então, se vocês estão procurando um lugar para fazer memórias inesquecíveis, sem dúvidas o Hotel Le Strato é o lugar perfeito! Após ler esta review, vocês podem compreender, o porque que esta foi uma das minhas melhores experiências do ano de 2017, não é mesmo?! Um lugar que vocês tem que conhecer e sem duvidas vão querer voltar mil vezes!
---
FRANÇAIS 
Le restaurant de l'hôtel est une autre merveilleuse surprise! Dirigé par le chef Jean André Charial qui a 2 étoiles Michelin, il propose des plats classiques repaginés, tous réalisés avec un goût et une maîtrise digne de 2 étoiles Michelin! Dans ce restaurant j'ai eu de vraies expériences gastronomiques! Il est tellement incroyable que nous avons déjeuné et dîné là pendant les trois jours de séjours! Ce furent des moments uniques, qui m'ont conduit à faire un post dédié au restaurant. Pour lire, il suffit de cliquer ici!
Donc, si vous cherchez un endroit pour faire des souvenirs inoubliables, sans aucun doute l'Hôtel Le Strato est l'endroit idéal! Après avoir lu ce article, vous pouvez comprendre pourquoi c'était l'une de mes meilleures expériences de l'année 2017, n'est-ce pas?! Un lieu que vous devez rencontrer et sans doute vous voudrez y retourner mille fois!
---
ENGLISH
The Hotel's restaurant is another wonderful surprise! Directed by chef Jean André Charial who has 2 Michelin stars, it has classic dishes repaginated, all made with a taste and mastery worthy of 2 Michelin stars! In this restaurant, I had true gastronomic experiences! The place is so incredible that we had lunch and dinner there, during the three days of our stay! These were unique moments, which led me to make a dedicated post to the restaurant. To read, just click here!
So if you are looking for a place to make unforgettable memories, without a doubt Hotel Le Strato is the perfect place! After reading this review, you can understand why this was one of my best experiences of the year 2017, isn't it?! A place that you have to know and without a doubt will want to return a thousand times!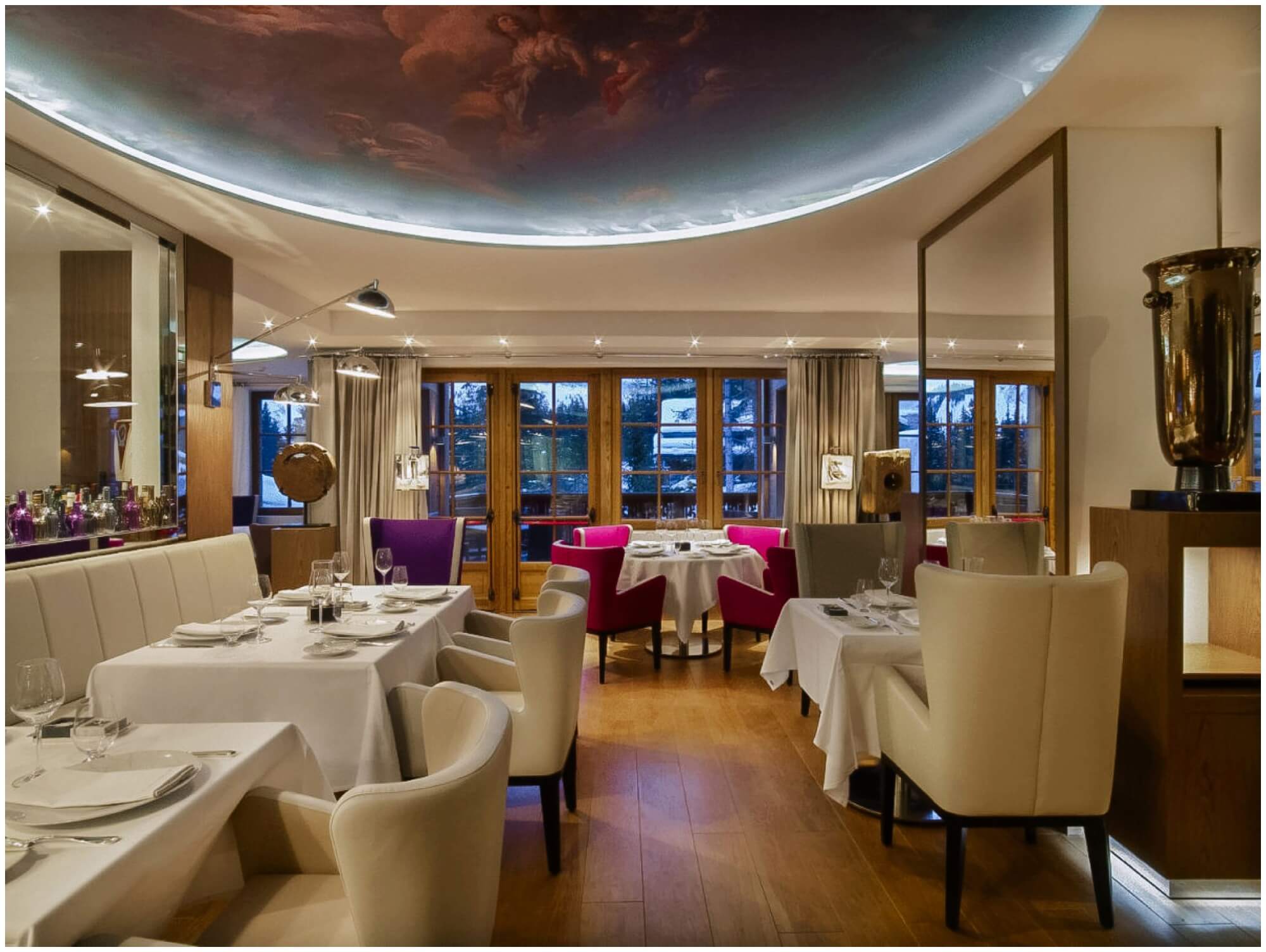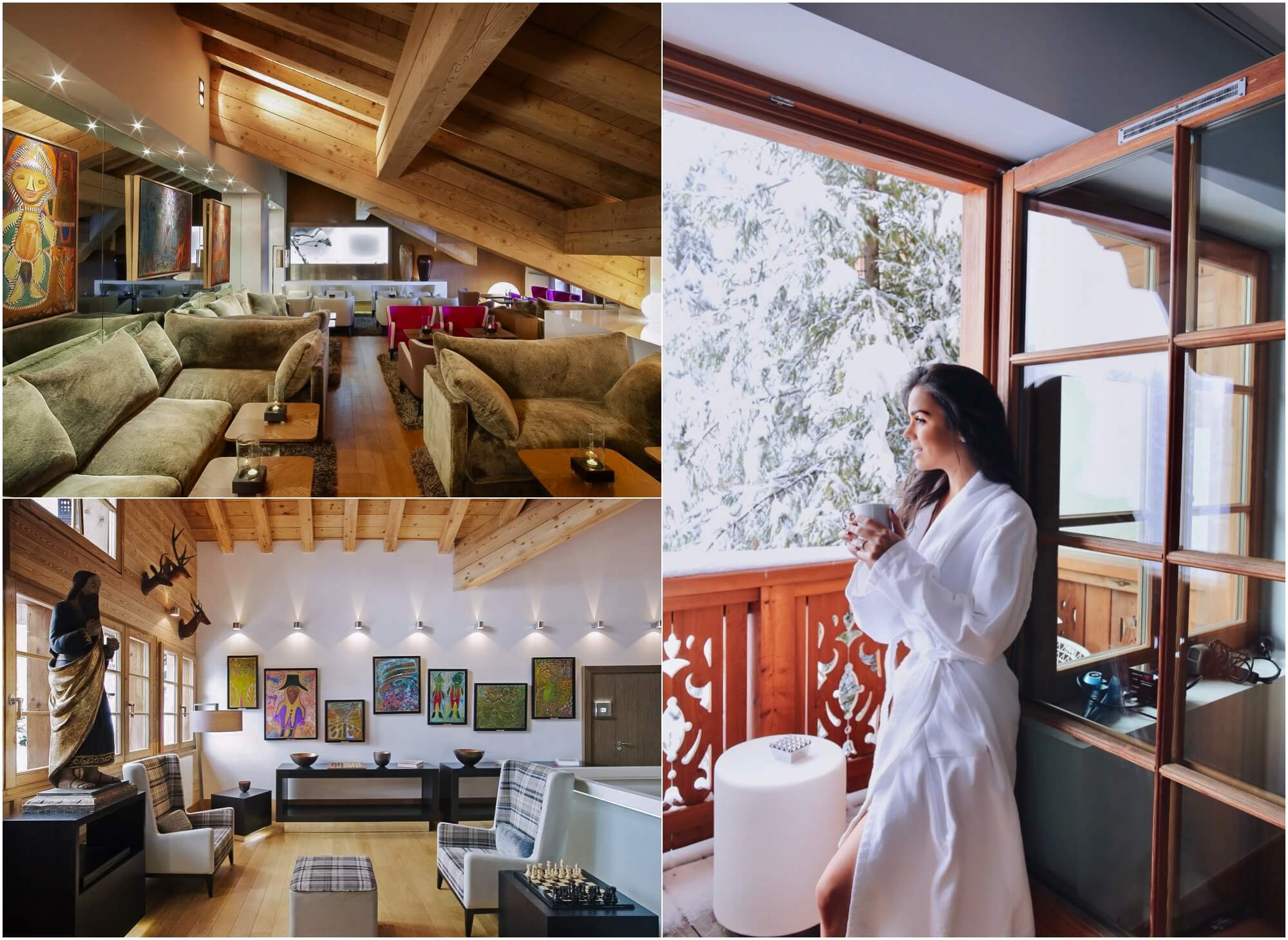 SITE: http://www.hotelstrato.com