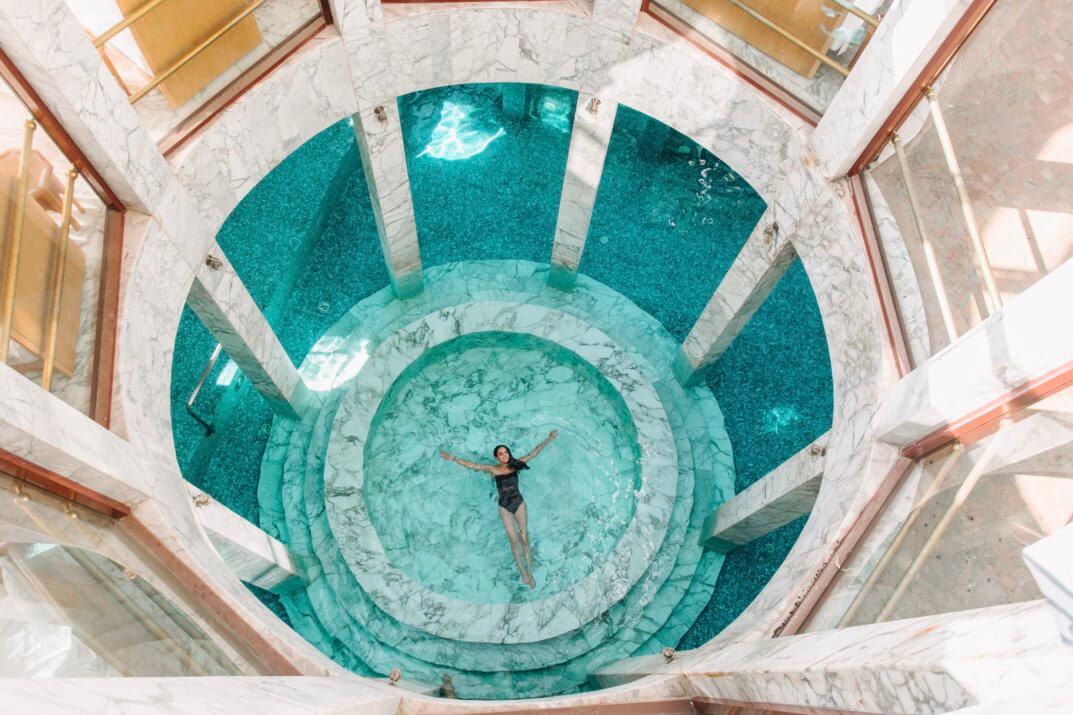 Bonjour,
Erguido em torno de um eucalipto centenário, o Spa du Palace é um incrível spa em Marrakech, com 3 andares e rodeado de natureza. Logo que chegamos nós fomos muito bem recebidas e ficamos encantadas com a beleza do lugar. A incrível decoração combinada com os cheiros deste spa, nos deu uma sensação de aconchego e nos fez sentir realmente em um paraíso!
Para começar o nosso dia de cuidados, aproveitamos a famosa e maravilhosa piscina interna, enquanto esperávamos o horário para fazer a tão esperada massagem Signature Es Saadi.
---
FRANÇAIS
Bonjour,
Érigé autour d'un eucalyptus centenaire, le Spa du Palace est un magnifique SPA de 3 étages à Marrakech, entouré par la nature. Dès notre arrivée, nous avons été très bien reçus et nous sommes émerveillés par la beauté de l'endroit. Le décor incroyable combiné avec les parfums de ce spa, nous a donné une sensation de chaleur et nous a fait sentir vraiment dans un paradis !
Pour commencer notre journée de soins, nous avons profité de la célèbre et belle piscine intérieure, pendant que nous attendions le temps de faire le massage Signature Es Saadi.
---
ENGLISH
Bonjour,
Built around a century-old eucalyptus, the Spa du Palace is an amazing three levels spa in Marrakech, surrounded by nature. As soon as we arrived we were very well received and were delighted with the beauty of the place. The incredible decor combined with the scents of this spa, gave us a feeling of warmth and gave us the feeling of being in a paradise!
To start our day of care, we enjoyed the famous and beautiful indoor pool, while we waited for the time to do the massage Signature Es Saadi.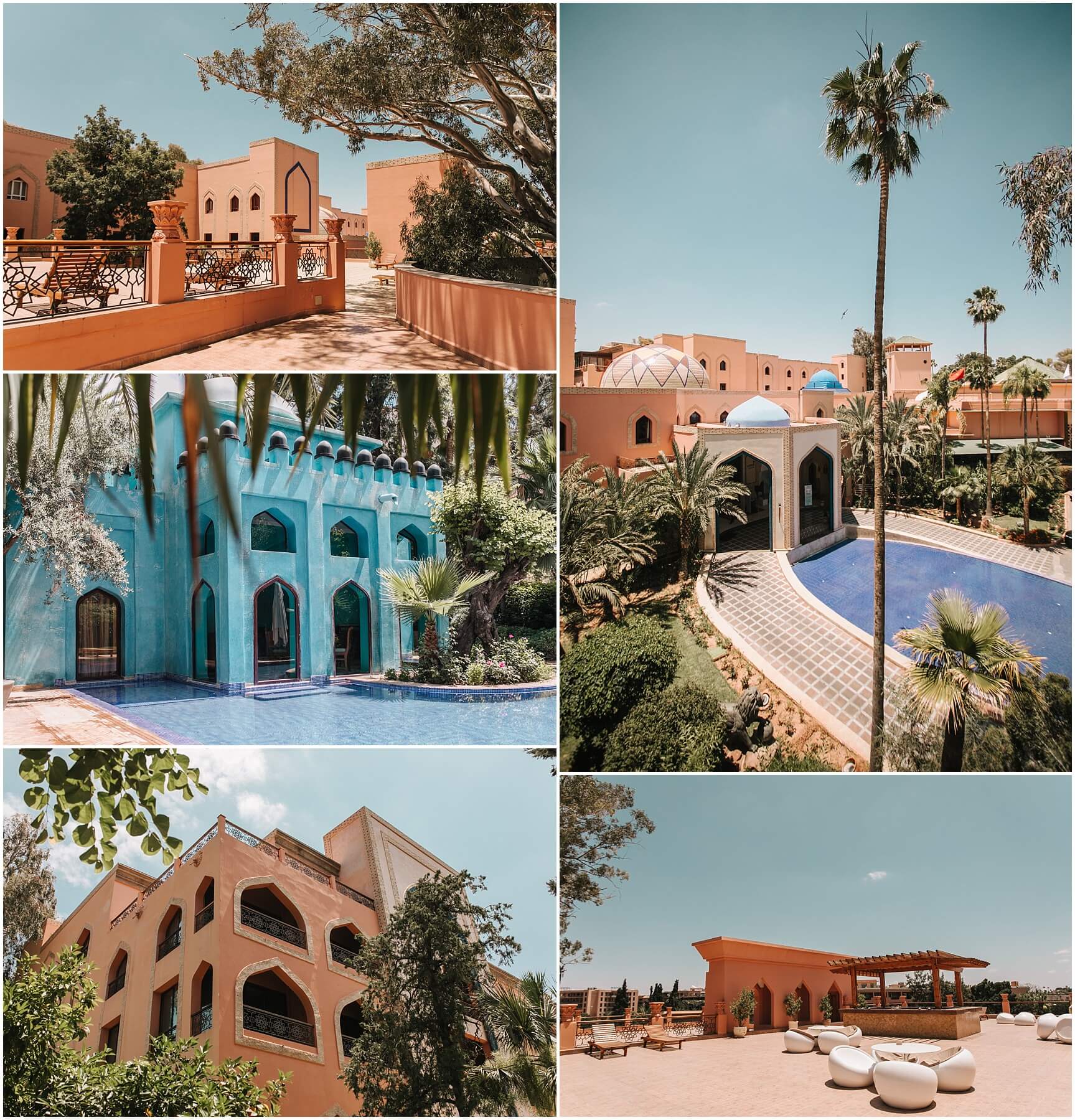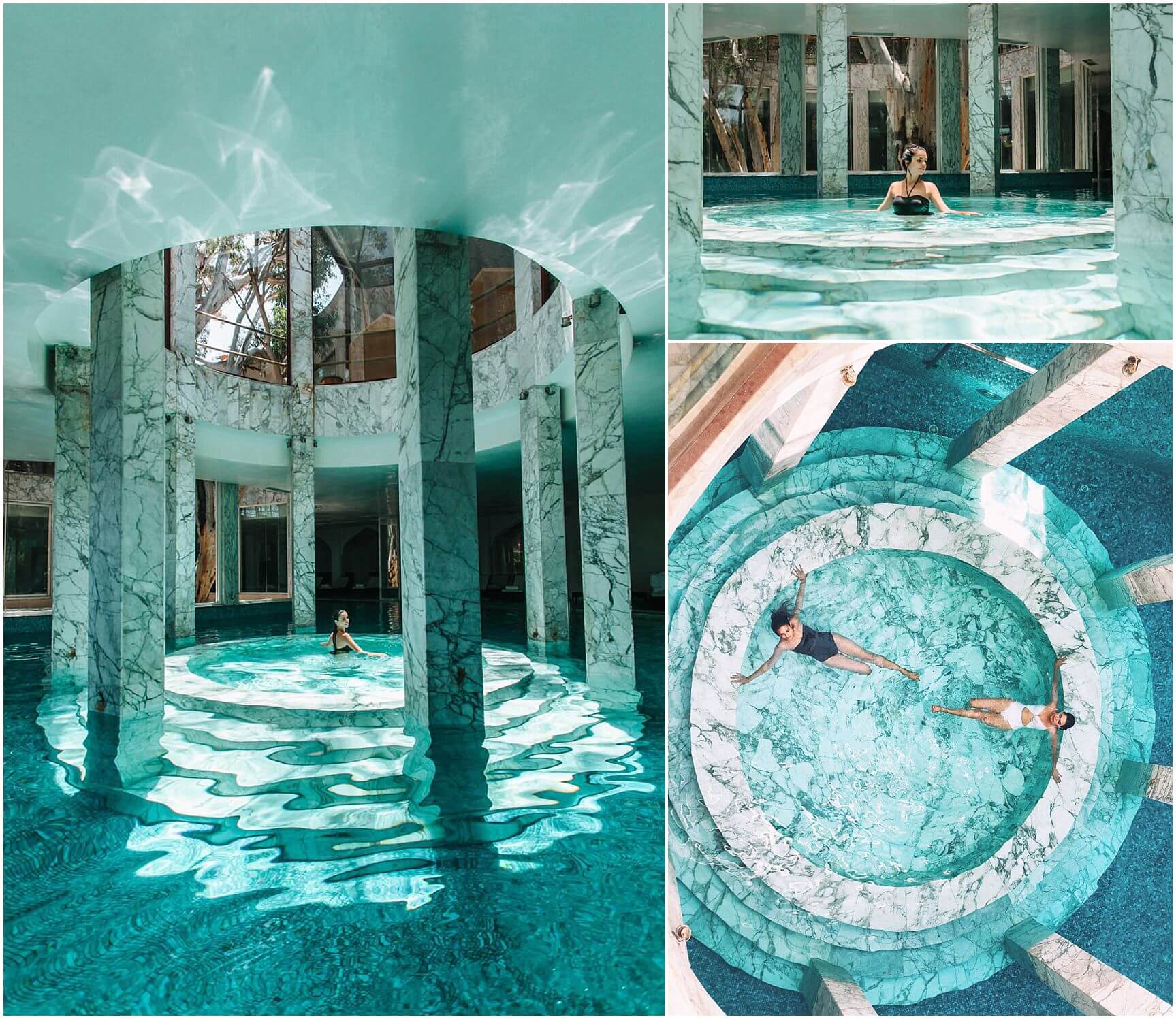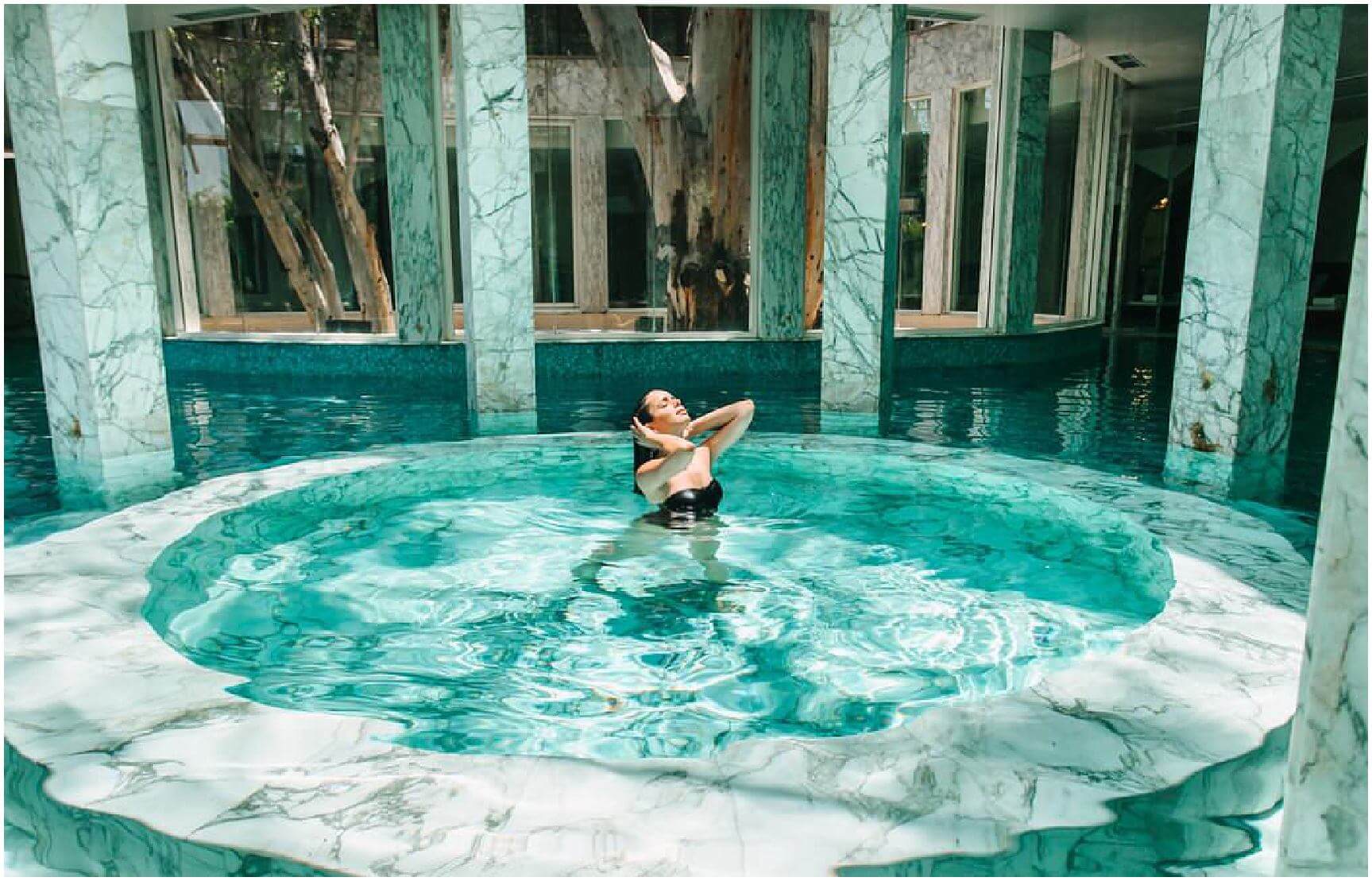 PORTUGUÊS
Todas as massagens de assinatura Es Saadi são personalizadas. Elas são compostas de manobras e técnicas para estimular a energia, modelar os tecidos, acalmar as tensões, equilibrar os ritmos. Todos são diferentes, mas têm o mesmo ponto em comum: a linguagem do corpo para o corpo, afim de melhor abordar a mente.
Nós escolhemos a massagem "Total Relaxation", em português significa relaxamento total. Eu simplesmente nao consigo descrever para vocês o quanto foi boa a massagem! Esta massagem me proporcionou um profundo relaxamento e uma sensação enorme de bem-estar!
Para completar ainda mais este dia de princesa, em seguida fomos conhecer o famoso Oriental Thermae.
Com um conceito único, o Oriental Thermae oferece um percurso surpreendente de purificação e regeneração do organismo, com uma variedade de banhos de calor seco ou úmido, combinando as virtudes da cor e da música, além das fragrâncias orientais.
---
FRANÇAIS
Tous les massages Signature Es Saadi ont été conçus sur mesure. Ils sont composés de manœuvres, de techniques, d'enchaînements et d'intentions pour stimuler l'énergie, modeler les tissus, apaiser les tensions, équilibrer les rythmes. Tous sont différents, mais possèdent le même point commun: le langage du corps au corps dans le but de mieux s'adresser à l'esprit.
Nous avons choisi le massage "Total Relaxation". Je ne peux pas vous décrire à quel point le massage était bon. Ce massage m'a donné une profonde relaxation et un énorme sentiment de bien-être !
Pour compléter cette journée de princesse, nous sommes ensuite allés voir le fameux Oriental Thermae.
D'une conception unique, l'Oriental Thermae vous propose un étonnant et voluptueux parcours de purification et régénération de l'organisme. L'Oriental Thermae met à votre disposition un ensemble de bains de chaleur sèche ou humide, alliant les vertus de la couleur et de la musique, aux senteurs de l'Orient.
---
ENGLISH
All the es saadi signature massages have been designed to be tailor-made. they consist of technical manipulations, specific sequences and intentions to stimulate the energy, shape the body tissues, appease tension and balance the bio-rhythms. They are all different but have the same common element: a body to body language in order to free the mind.
We chose the massage "Total Relaxation". I just can not describe to you how good the massage was! This massage gave me a deep relaxation and a huge sense of well-being!
To complete this day of princess, we then went to see the famous Oriental Thermae.
With a unique concept, Oriental Thermae offers an amazing way to purify and revive the body, with an array of dry or humid heat baths, combining the virtues of colour and music as well as Oriental fragrances.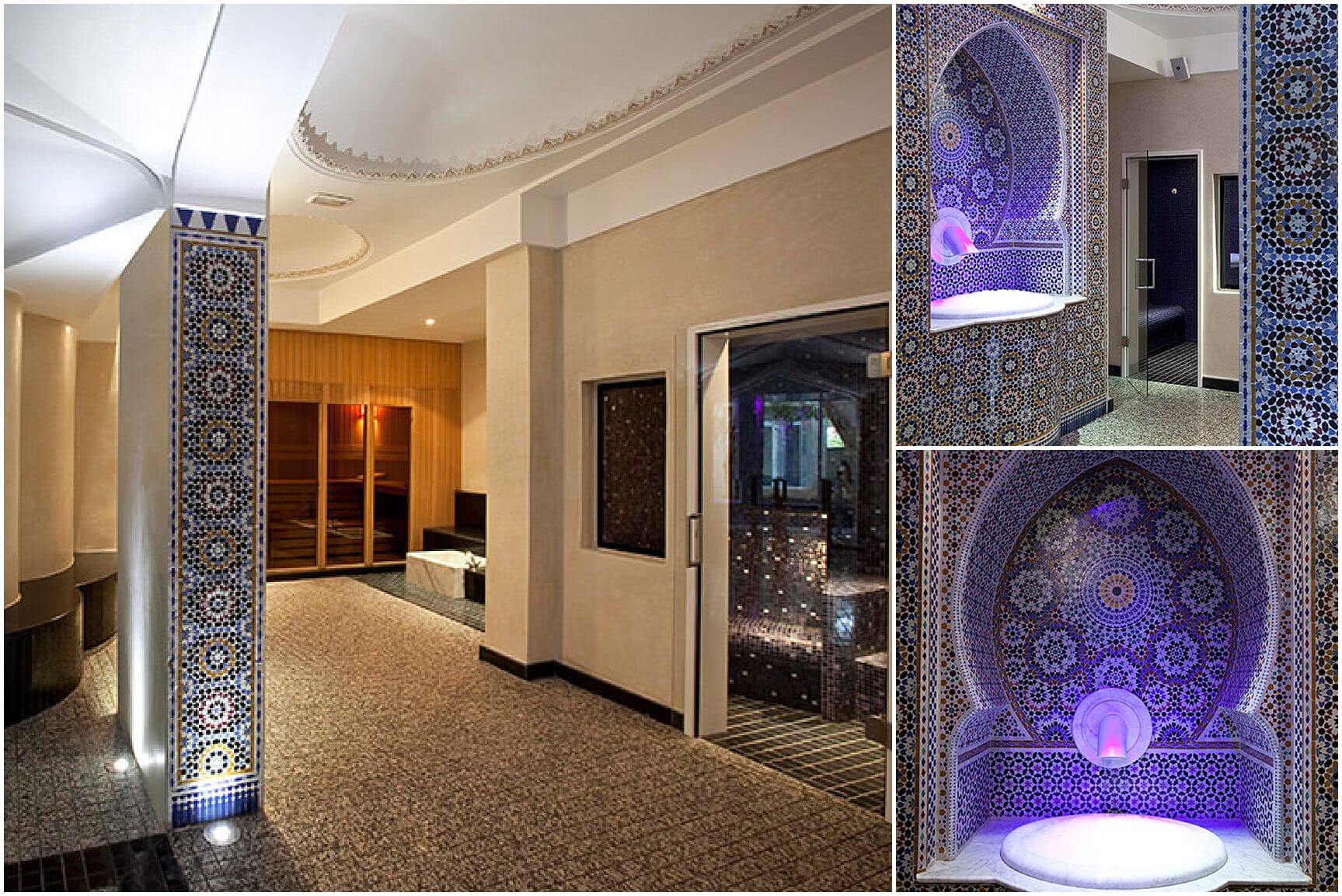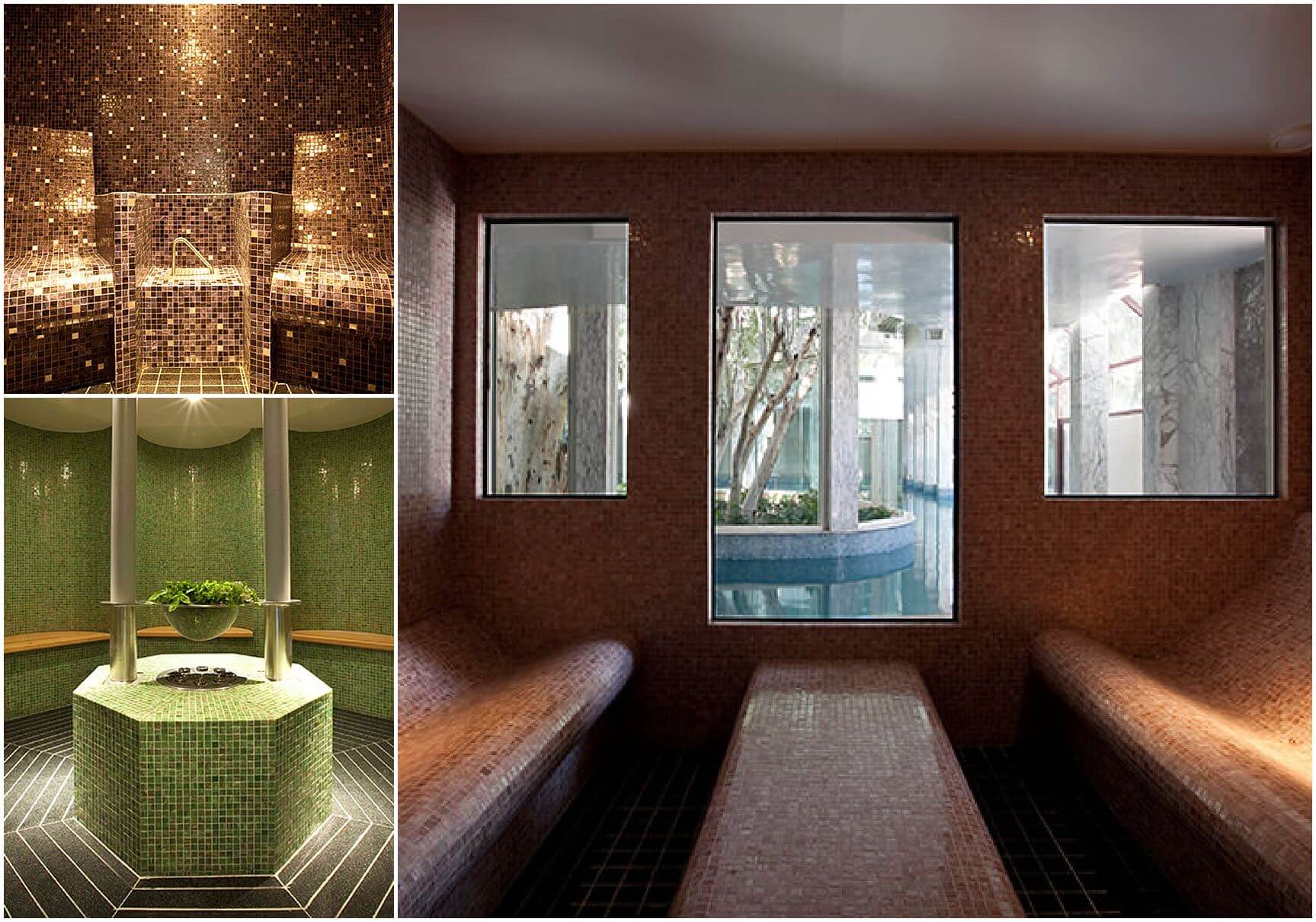 PORTUGUÊS
A nossa experiencia nao acabou por ai! Afim de prolongar a experiência saudável e prazerosa, nós fomos almoçar no Lagoon & Jardin Salad Bar, um lindo restaurante que fica ao lado do SPA e tem uma vista para a piscina exterior do hotel.
O ambiente é muito aconchegante e a comida estava deliciosa! Como entrada nós montamos a nossa própria salada, com vários tipos de vegetais, verduras, sementes, castanhas e molhos. Como prato principal escolhemos:
Coração de filé mignon com legumes e manteiga de ervas do Atlas;
Cordeiro au forno com polenta ao tomate.
Como sobremesa escolhemos:
Pannacotta com leite de soja e calda de morango.
Torta de limão com merengue.
Macaron sem glúten com framboesa.
---
FRANÇAIS
Notre expérience ne s'est pas arrêtée là ! Afin de prolonger l'expérience healthy et agréable, nous sommes allés déjeuner au bar à Salade du Lagon & Jardin, un magnifique restaurant situé à côté du SPA et offrant une vue sur la piscine extérieure de l'hôtel.
L'ambiance est très confortable et la nourriture était délicieuse! Comme entrée, nous avons fait notre propre salade, avec différents types de légumes, graines, noix et sauces. Comme plat principal nous avons commandé: 
Cœur de filet de bœuf avec jeunes légumes et beurre aux herbes de l'Atlas;
Noisette d'agneau au four avec polenta à la tomate et jus tranché.
Pour le dessert, nous avons commandé:
Pannacotta au lait de soja et coulis de fraises.
La tarte au citron meringuée.
Macaron sans gluten à la framboise.
---
ENGLISH
Our experience did not end there! To extend the healthy and pleasurable experience, we went to lunch at the bar à Salade du Lagon & Jardin, a beautiful restaurant that sits next to the SPA and has a view of the hotel's outdoor pool.
The atmosphere is very cozy and the food was delicious! As starters we assembled our own salad, with various types of vegetables, seeds, nuts and sauces. As a main dish we have ordered:
Heart of filet mignon with young vegetables and herb butter from the Atlas;
Roasted lamb with polenta to the tomato.
For dessert we have ordered:
Pannacotta with soy milk and strawberry syrup.
Lemon Meringue Pie.
Macaron gluten-free with raspberry.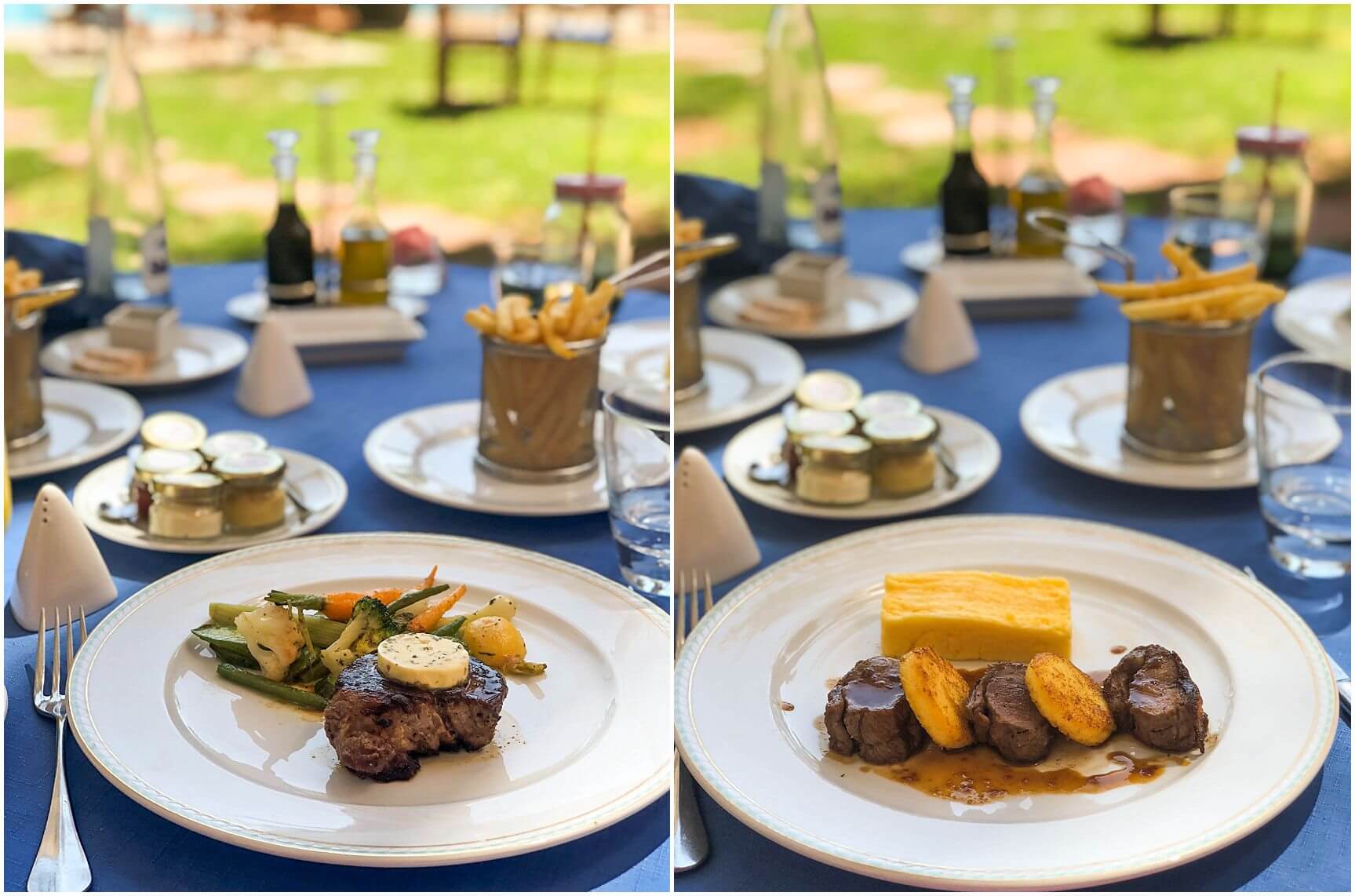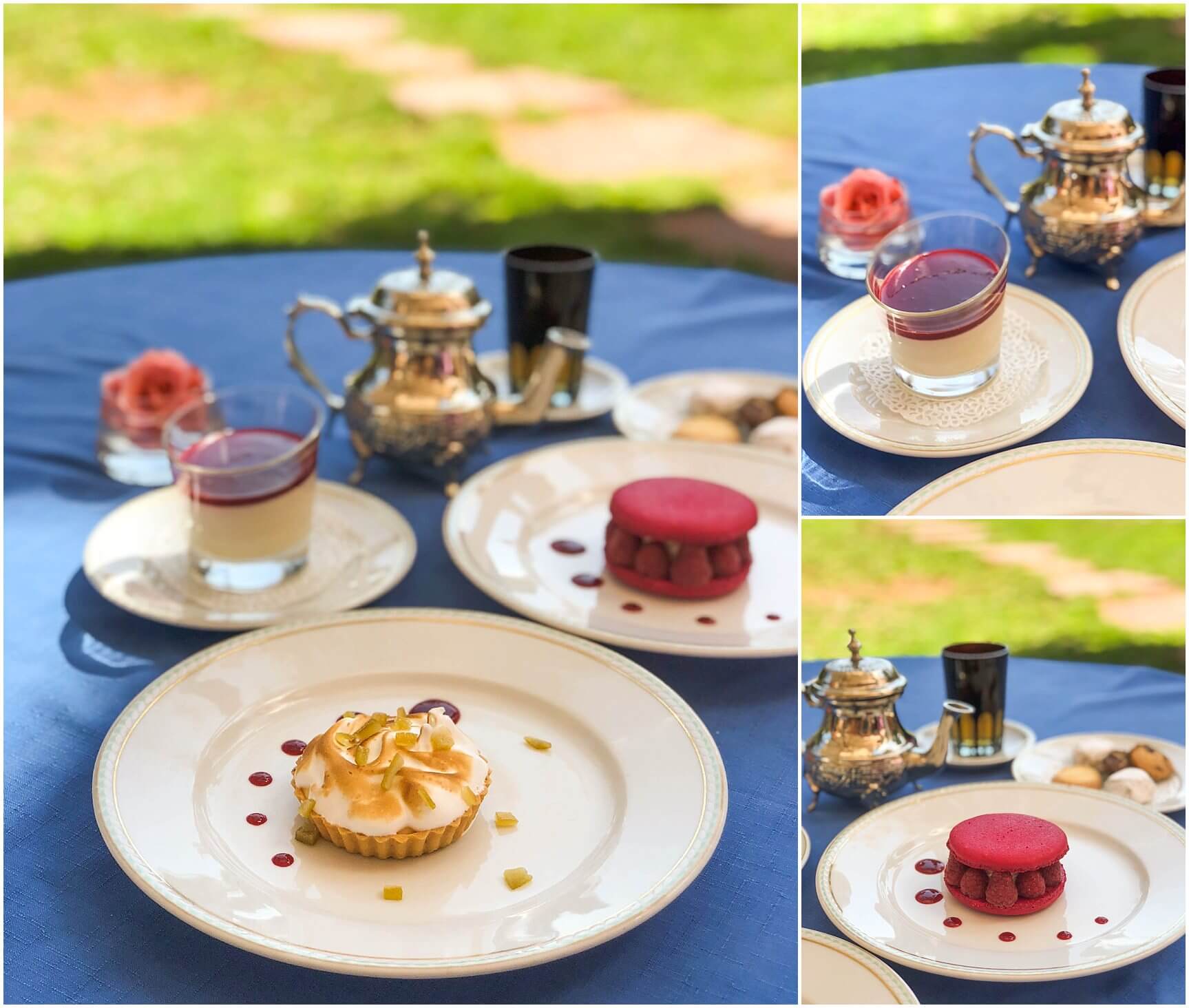 Site in English: https://www.essaadi.com/en/palace-spa 
Site en français: https://www.essaadi.com
PORTUGUÊS
Um almoço delicioso que fechou com chave de ouro a nossa experiencia no Spa du Palace Es Saadi Marrakech! Este SPA é sem duvidas uma parada obrigatória em Marrakech! Então, se você estiver em Marrakech, eu aconselho de olhos fechados a conhecer esse agradável endereço, pois tenho certeza não se arrependerão!
---
FRANÇAIS
Un délicieux déjeuner qui a très bien fini notre expérience au Spa du Palace Es Saadi Marrakech ! Ce SPA est sans aucun doute une adresse incontournable à Marrakech ! Donc, si vous êtes à Marrakech, je vous conseille d'y aller à cette agréable adresse, dont je suis sûr que vous ne pouvez pas vous tromper !
---
ENGLISH
A delicious lunch that ended our experience at the Spa du Palace Es Saadi Marrakech very well! This SPA is without a doubt a must go in Marrakech! So, if you are in Marrakech, I advise you to check this nice address, which I'm sure you can not go wrong!