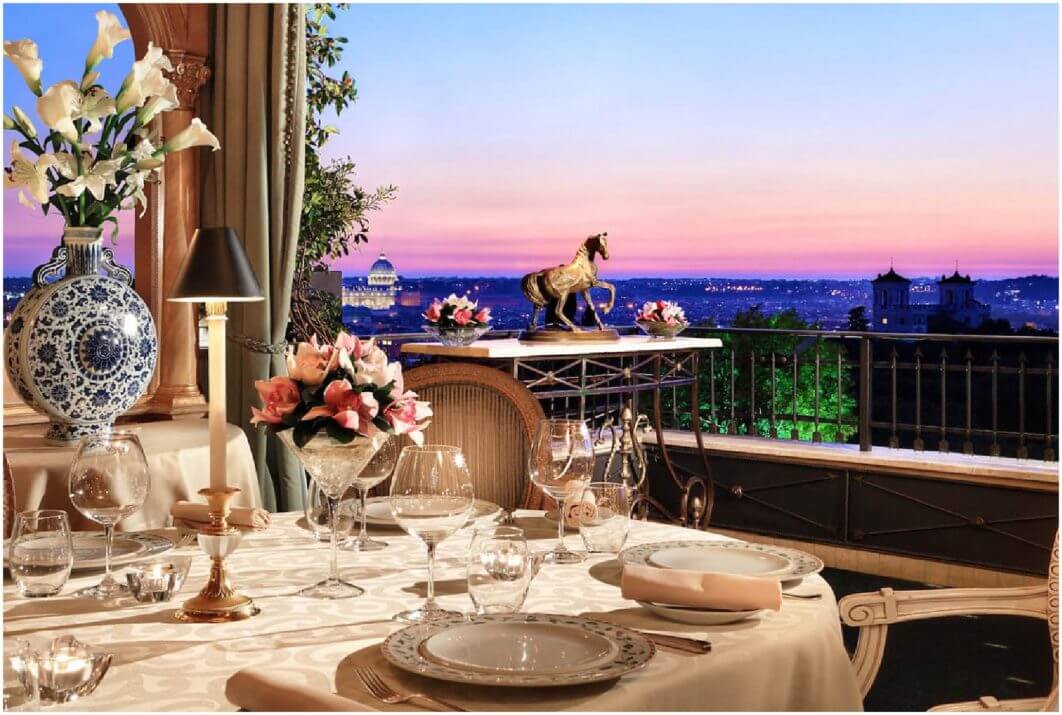 Bonjour,
Hoje a minha dica é um incrível restaurante que conhecemos durante nossa estadia em Roma. Com uma decoração linda, um ambiente aconchegante e um terraço gourmet maravilhoso que oferece vista para a Villa Medici, Trinità dei Monti, Basílica de Sao Pedro e Gianicolo, o restaurante Mirabelle é para se apaixonar!
Este restaurante fica no último andar do maravilhoso hotel de luxo Hotel Splendide Royal e é perfeito tanto para o almoço, como para o jantar.
O atendimento é excelente, e comida é simplesmente perfeita, com pratos preparados com perícia tendo um sabor incrível e uma apresentação maravilhosa. Foi lá que eu comi uma das melhores pastas da minha vida!
---
FRANÇAIS
Bonjour
Aujourd'hui, mon conseil est un restaurant extraordinaire que nous sommes allés lors de notre séjour à Rome. Avec une belle décoration, une atmosphère chaleureuse et une magnifique terrasse gastronomique qui surplombe la Villa Médicis, la Trinité-des-Monts, la Basilique Saint-Pierre et Gianicolo, le restaurant Mirabelle est un site à ne pas manquer!
Ce restaurant est situé au dernier étage du magnifique hôtel de luxe Splendide Royal et est parfait pour le déjeuner et le dîner.
Le service est excellent et la nourriture est parfaite, avec des plats préparés avec une saveur incroyable et une présentation magnifique. C'est là que j'ai mangé l'une des meilleures pâtes de ma vie!
---
ENGLISH
Bonjour,
Today my tip is an amazing restaurant that we went during our visti to Rome. With beautiful decoration, a cozy atmosphere and a wonderful gourmet terrace that overlooks Villa Medici, Trinità dei Monti, Basilica of Saint Peter and Gianicolo, the Mirabelle restaurant is a place to fall in love with!
This restaurant is on the top floor of the wonderful luxury Splendide Royal Hotel and is perfect for both lunch and dinner.
The service is excellent, and the food is just perfect, prepared with perfection, the dishes have an amazing flavor and a wonderful presentation. It was there that I ate one of the best pastas of my life!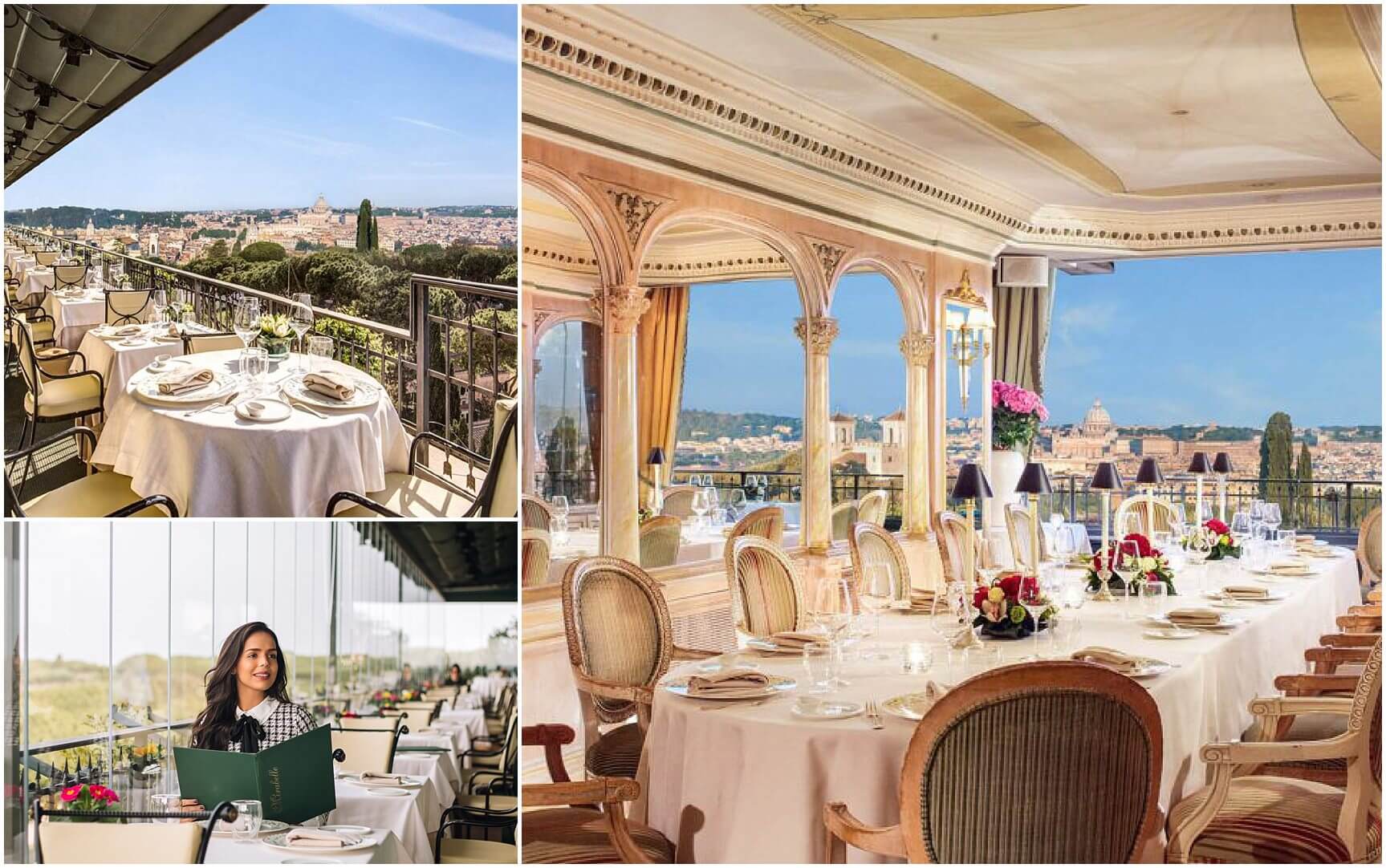 PORTUGUÊS
Como entradas nós recebemos deliciosas entradinhas do chefe, e pedimos uma terrine de foie gras e um cannoli com abóbora, queijo e champignon.
---
FRANÇAIS
Comme entrées, nous avons reçu de délicieux amuses bouches du chef. Nous avons commandé une terrine de foie gras et un cannoli à la citrouille, au fromage et au champignon.
---
ENGLISH
As entrees we received delicious amuse bouche from the chef, and we ordered a fois gras terrine and a cannoli with pumpkin, cheese and mushrooms.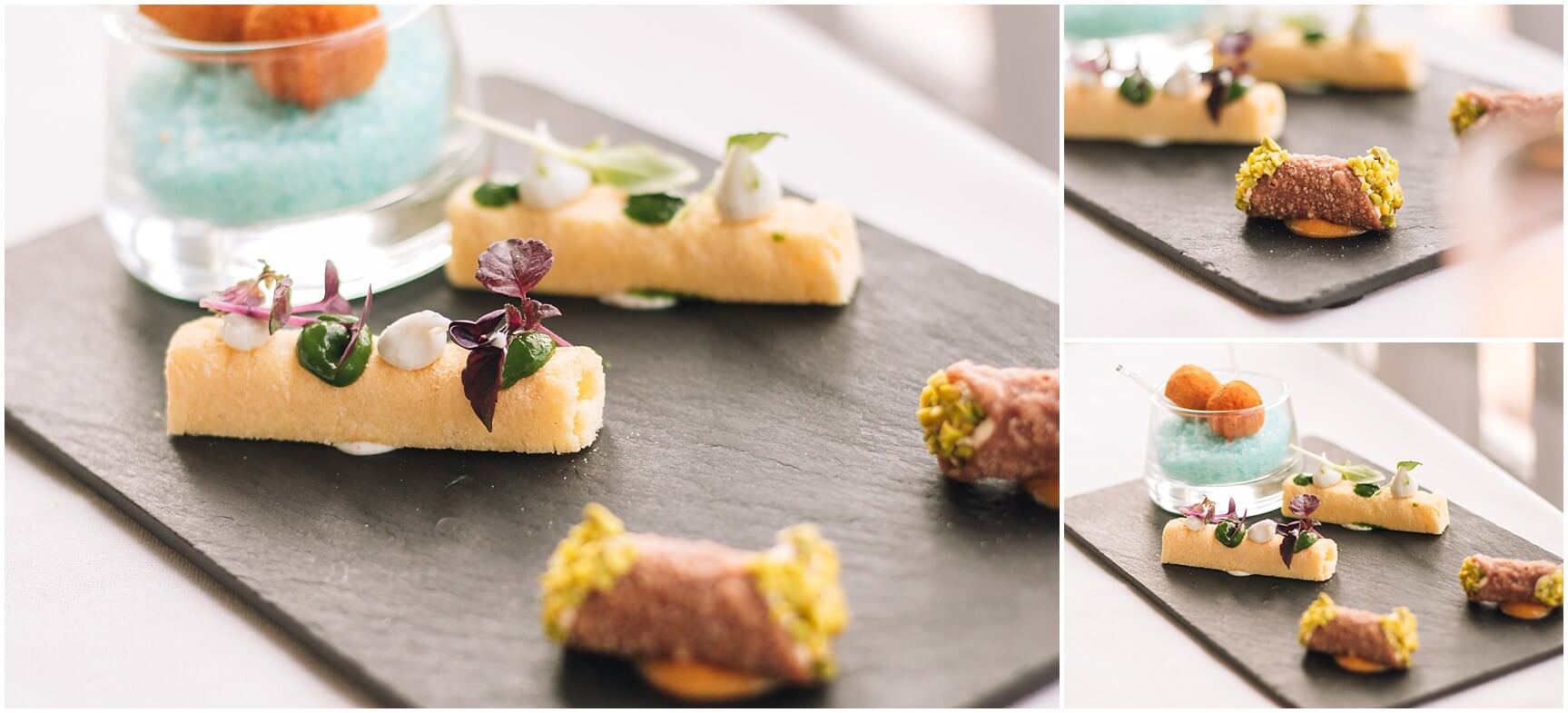 PORTUGUÊS
Como prato principal nós pedimos duas massas, um peixe e uma carne. Todos os pratos estavam deliciosos, mas vale a pena ressaltar que esta foi uma das melhores pastas que eu já comi em toda a minha vida! O sabor, textura e apresentação estavam realmente excepcionais e de altíssimo padrão!
---
FRANÇAIS
Comme plat principal, nous avons commandé deux pâtes, un poisson et un bœuf. Tous les plats étaient délicieux, mais il est à noter que c'était l'un des meilleurs pâtes que j'ai jamais mangé de toute ma vie! Le goût, la texture et la présentation étaient vraiment exceptionnels et d'un très haut niveau!
---
ENGLISH
As a main course we ordered two pastas, one fish and one beef. All dishes were delicious, but it's worth noting that this was one of the best pastas I've ever eaten in my entire life! The taste, texture and presentation were truly exceptional and of a very high standard!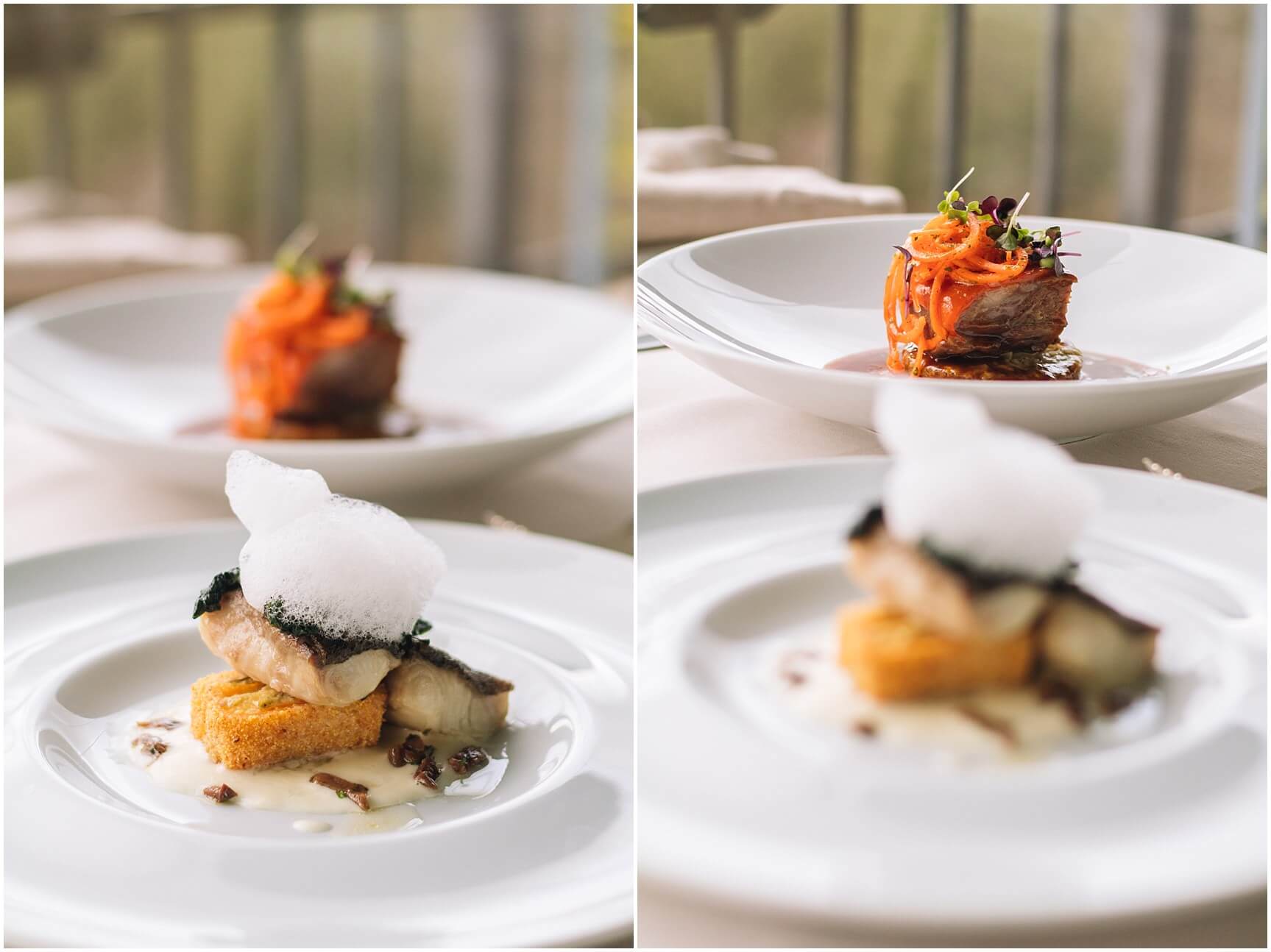 Para a sobremesa nós pedimos o sorvete de pistache que é feito ali mesmo no restaurante. Quem me conhece sabe que este é o meu sabor preferido de sorvete, portanto já experimentei de diversos lugares, mas este foi sem dúvida, o melhor sorvete de pistache que eu já comi em toda a minha vida! Realmente não tenho palavras para descrever o quanto estava gostoso!
---
FRANÇAIS
Pour le dessert, nous avons commandé la glace à la pistache fait maison. Ceux qui me connaissent savent que c'est mon parfum de glace préféré, donc je l'ai essayé de nombreux endroits, mais c'était sans aucun doute la meilleure glace à la pistache que j'ai jamais mangé dans ma vie! Je n'ai vraiment pas de mots pour décrire à quel point c'était bon!
---
ENGLISH
For dessert we ordered the home made pistachio ice-cream. Those who know me know that this is my favorite flavor for ice cream, so I've tried it from many places, but this was without a doubt the best pistachio ice cream I've ever eaten in my life! I really have no words to describe how good it was!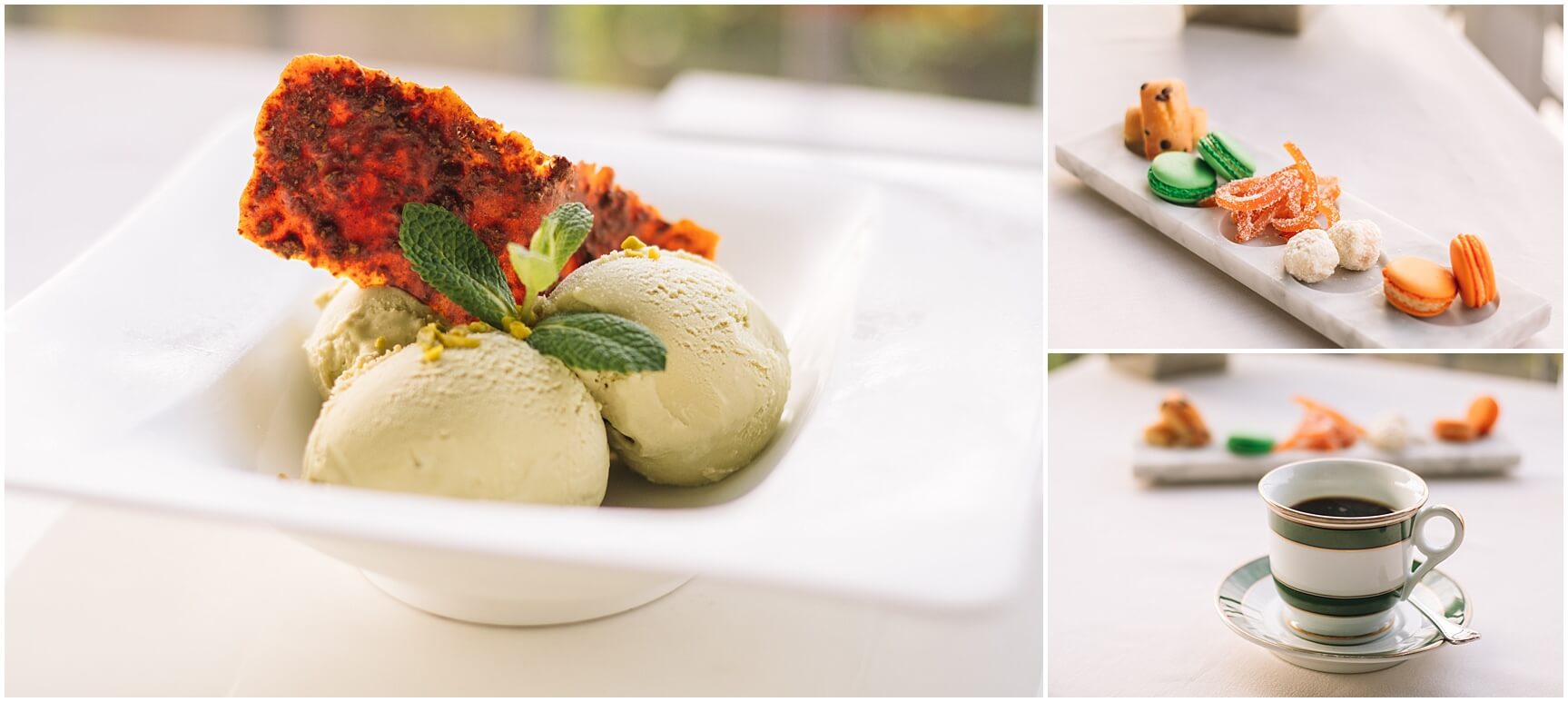 PORTUGUÊS
O serviço foi realmente excepcional e a comida perfeita!
O restaurante Mirabelle é sem duvidas uma parada obrigatória em todas as minhas viagens a Roma. Então, se você estiver em Rome, eu aconselho de olhos fechados a conhecer esse agradável endereço, pois tenho certeza não se arrependerão.
Espero que tenham gostado dessa dica legal e gastronômica!
---
FRANÇAIS
Le service était vraiment exceptionnel et la nourriture parfaite!
Le restaurant Mirabelle est sans aucun doute un arrêt obligatoire dans tous mes voyages à Rome. Donc, si vous êtes à Rome, je vous conseille de connaître cette agréable adresse, dont je suis sûr que vous ne pouvez pas vous tromper.
J'espère que vous avez apprécié ce conseil cool et gastronomique!
---
ENGLISH
The service was really exceptional and the food perfect!
The Mirabelle restaurant is without a doubt a must stop in all my trips to Rome. So, if you are in Rome, I advise you to book this nice address, which I'm sure you can not go wrong.
I hope you enjoyed this cool and gastronomic tip!