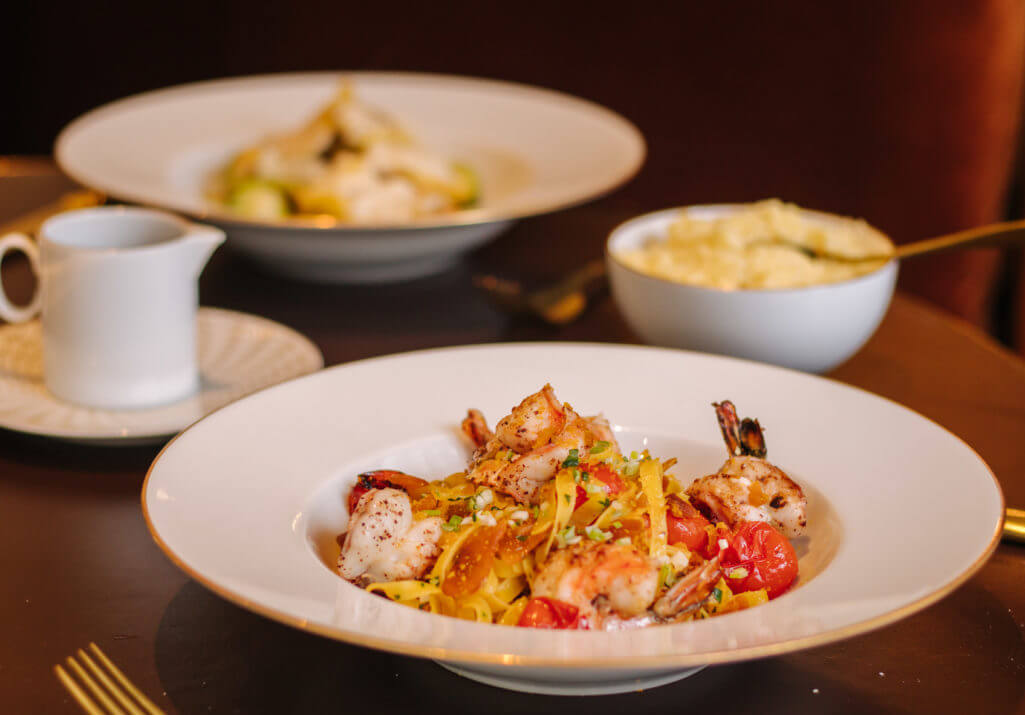 Bonjour,
Paris é uma cidade é tão perfeita que te leva a outros países através de seus restaurantes étnicos, mas quando digo isso, digo que a qualidade de alguns de seus restaurantes étnicos é tão alta, que se não fosse pela paisagem exterior de seus prédios estilo Haussmann, realmente me sentiria em outro país.
Foi exatamente isso que aconteceu quando fomos conhecer o restaurante libanês Maison  Noura, que tem sua decoração feita pelo renomado decorador e arquiteto de interiores Pierre Yves Rochon que já concretizou projetos em diversos hotéis de luxo do mundo incluindo alguns da rede Four Seasons, como o famoso Hotel George V em Paris.
O ambiente é muito aconchegante e requintado. A linda cozinha aparente e seu bar com plantas são realmente obras de arte que nos chamou muito a atenção.
O restaurante une requinte, luxo e elegância a uma cozinha revisitada que mantem suas tradições libanesas, o que nos mostrou a verdadeira alta gastronomia libanesa.
Comandado pela chef Nadia Farra, a comida é simplesmente maravilhosa! Sem dúvidas a melhor comida libanesa que já comemos em Paris, feita com produtos frescos e de alta qualidade.
A apresentação dos pratos é feita com uma elegância e cuidado sem igual.
Gostamos tanto que, no final do almoço, fomos à cozinha parabenizar a chef que nos recebeu com muita simpatia.
O serviço comandado pelo responsável de sala Jean foi conduzido com excelência e muito profissionalismo do começo ao fim. Ele nos recomendou diversos pratos e acertou em todas as suas sugestões.
Para o pedido você tem algumas opções, poderá pode pedir à la carte ou algum dos seguintes menus fechados.
Menu almoço de Segunda à Sábado:
Entrada & Prato ou Prato & Sobremesa por 31 euros por pessoa.
Entrada, Prato e Sobremesa por 39 euros por pessoa.
Menu Maison Noura, por 44 euros por pessoa e incluem 8 mezzes para dividir mais duas sobremesas a sua escolha. Mínimo para duas pessoas.
Como estávamos conhecendo o restaurante pela primeira vez, o Jean nos sugeriu pedirmos algumas deliciosas entradas, que estavam incríveis! O prato principal e a sobremesa, também estavam divinos!
---
FRANÇAIS
Bonjour,
Paris est une ville tellement parfaite qu'elle vous emmène dans d'autres pays à travers ses restaurants ethniques, mais quand je dis cela, je dis que la qualité de certains restaurants ethniques est si élevée que si ce n'était pour le paysage extérieur de leurs bâtiments Haussmann, Je me sentirais vraiment dans un autre pays.
C'est exactement ce qui s'est passé lorsque nous sommes allés visiter le restaurant libanais Maison Noura, décoré par le décorateur et architecte d'intérieur renommé Pierre Yves Rochon qui a déjà réalisé des projets dans plusieurs hôtels de luxe dans le monde, dont le fameux Four Seasons Hôtel George V à Paris.
L'atmosphère est très confortable et raffinée. La belle cuisine et son bar aux plantes sont vraiment des œuvres d'art qui ont attiré notre attention.
Le restaurant allie raffinement, luxe et élégance avec une cuisine revisitée qui maintient ses traditions libanaises, qui nous ont montré la vraie haute gastronomie libanaise.
Dirigé par la chef Nadia Farra, la nourriture est tout simplement merveilleuse! Sans aucun doute la meilleure cuisine libanaise que nous ayons dejà mangé à Paris, faite avec des produits frais et de qualité.
La présentation des plats se fait avec une élégance et un soin sans égal.
Nous avons tellement aimé que, à la fin du déjeuner, nous sommes allés à la cuisine pour féliciter le chef qui nous a reçu avec beaucoup de sympathie.
Le service commandé par le chef de salle Jean a été mené avec excellence et professionnalisme du début à la fin. Il nous a recommandé divers plats et fait allusion à toutes ses suggestions.
Pour commander vous avez quelques options, vous pouvez commander à la carte ou l'un des menus suivants:
Menu déjeuner du lundi au samedi:
Entrée et plat ou plat et dessert pour 31 euros par personne.
Entrée, plat et dessert pour 39 euros par personne.
Menu Maison Noura, pour 44 euros par personne et comprend 8 mezzes pour partager deux autres desserts à votre choix. Minimum pour deux personnes.
Comme nous allions au restaurant pour la première fois, Jean nous a suggéré de commander des entrées délicieux, ce qui était génial! Le plat principal et le dessert étaient divins aussi!
---
ENGLISH
Bonjour,
Paris is such a perfect city that it takes you to other countries through its ethnic restaurants, but when I say this, I say that the quality of some of its ethnic restaurants is so high that if it were not for the outdoor landscape of its Haussmann style buildings, I would really feel in another country. 
This is exactly what happened when we went to visit the Lebanese restaurant Maison Noura, which is decorated by the renowned decorator and interior architect Pierre Yves Rochon who has already done projects in several luxury hotels around the world including some from the Four Seasons chain, such as the famous Hotel George V in Paris.
The atmosphere is very cozy and exquisite. The lovely kitchen and its bar with plants are really works of art that caught our attention.
The restaurant combines refinement, luxury and elegance with a revisited cuisine that maintains its Lebanese traditions, which showed us the true high Lebanese gastronomy.
Run by the chef Nadia Farra, the food is simply wonderful! Without a doubt the best Lebanese food we have ever eaten in Paris, made with fresh and high quality products.
The presentation of the dishes is made with an elegance and care without equal.
We liked it so much that, at the end of lunch, we went to the kitchen to congratulate the chef who received us with much sympathy.
The service commanded by the service manager Jean was conducted with excellence and professionalism from the start to the end. He recommended us various dishes and was right at all of his suggestions.
For ordering you have a few options, you can order à la carte or one of the following menus.
Lunch menu from Monday to Saturday:
Entrance & Dish or Dish & Dessert for 31 euros per person.
Entrance, Dish and Dessert for 39 euros per person.
Menu Maison Noura, for 44 euros per person, and include 8 mezzes to share, plus two desserts of your choice. Minimum for two people.
As we were going for the first time at the restaurant, Jean suggested we order some delicious entrees, which were awesome! The main course and the dessert were divine too!
---
PORTUGUÊS / FRANÇAIS / ENGLISH
Bebidas / Boissons / Drink:
Copo de vinho branco/ Verre de Vin Blanc /Glass of White Wine: Château Héritage Blancs des Blanc
Limonada/ Citronnade Maison/ Lemon Juice
Entradas/Entrées/Entries:
Mezzés à Partager:
Hommos (Puree de pois chichi)
Moutabal (Caviar D'Aubergine)
Croustillants <Maison Noura>
Rikakat Fromage/Fatayers Épinard/Kebbe Viande
Salades et Crus:
Kebbe Naye (Epices & Huile de Noisette Bio)
Le Taboule (Salade de Persil & Blé Concassé)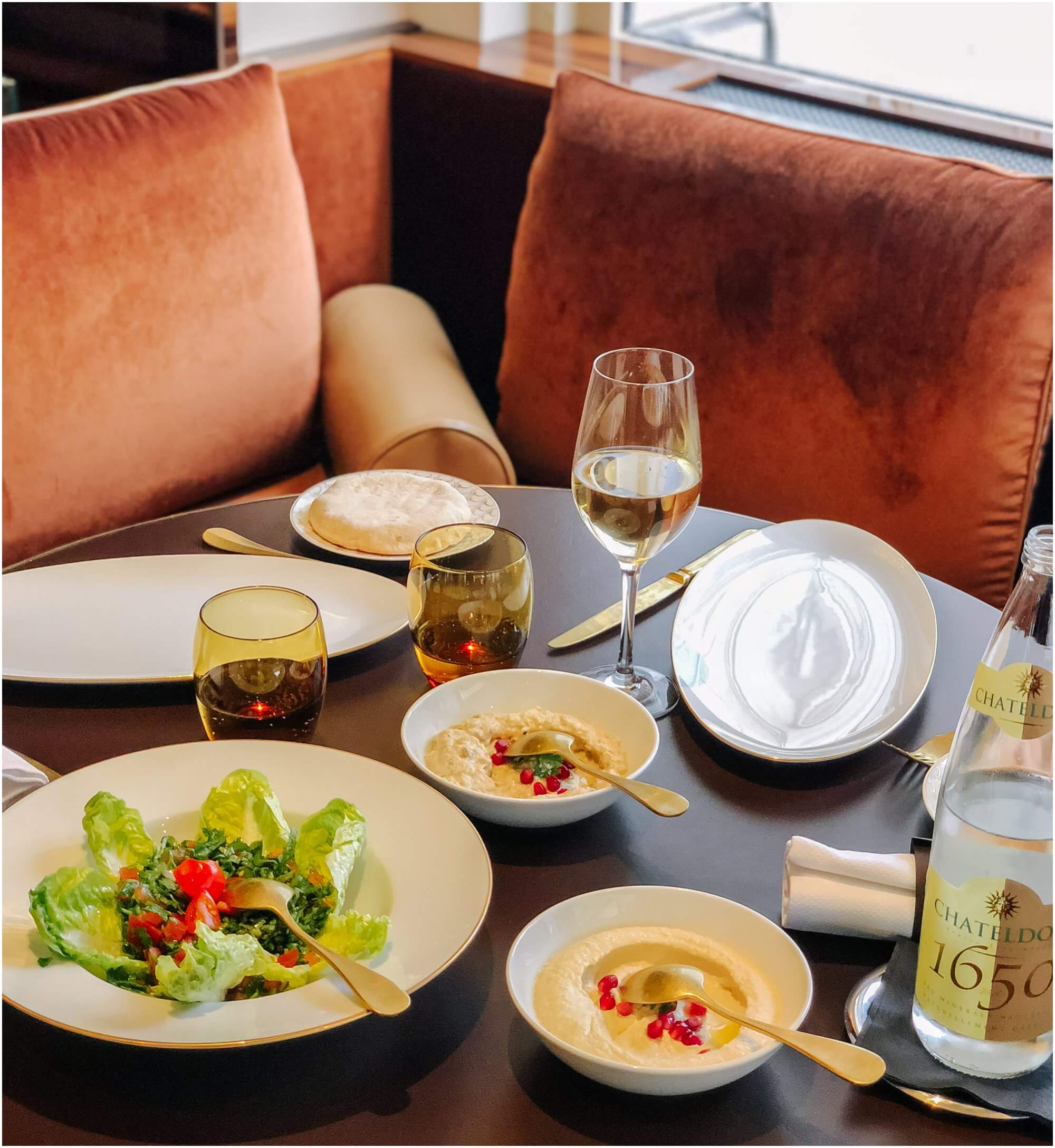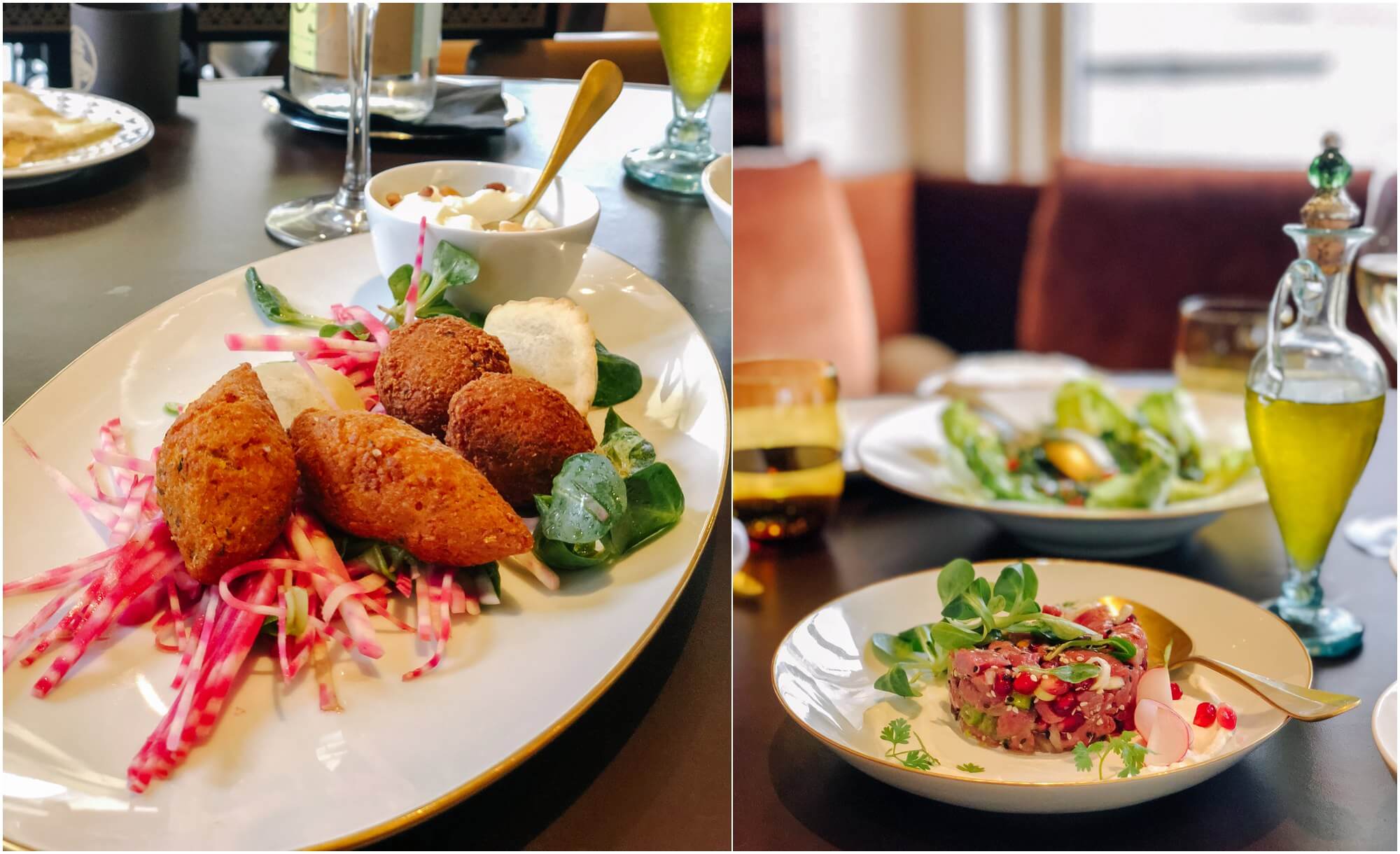 Pratos Principais /Plats principaux / Main dishes:
Frango caipira cozido com tajine, vegetais de temporada e sêmola picante com especiarias do leste.
Supreme de Poulet Fermier cuit comme un tajine, legumes saison & semoule aux raisin epices d`orient.
Farm chicken supreme cooked as a tajine, season vegetables & spicy semolina with spices of the east.
Camarões com Sumac, Fettuccine com Poutargue.
Crevettes au Sumac Fettuccine á la Poutargue.
Shrimps with Sumac, Fettuccine with Poutargue.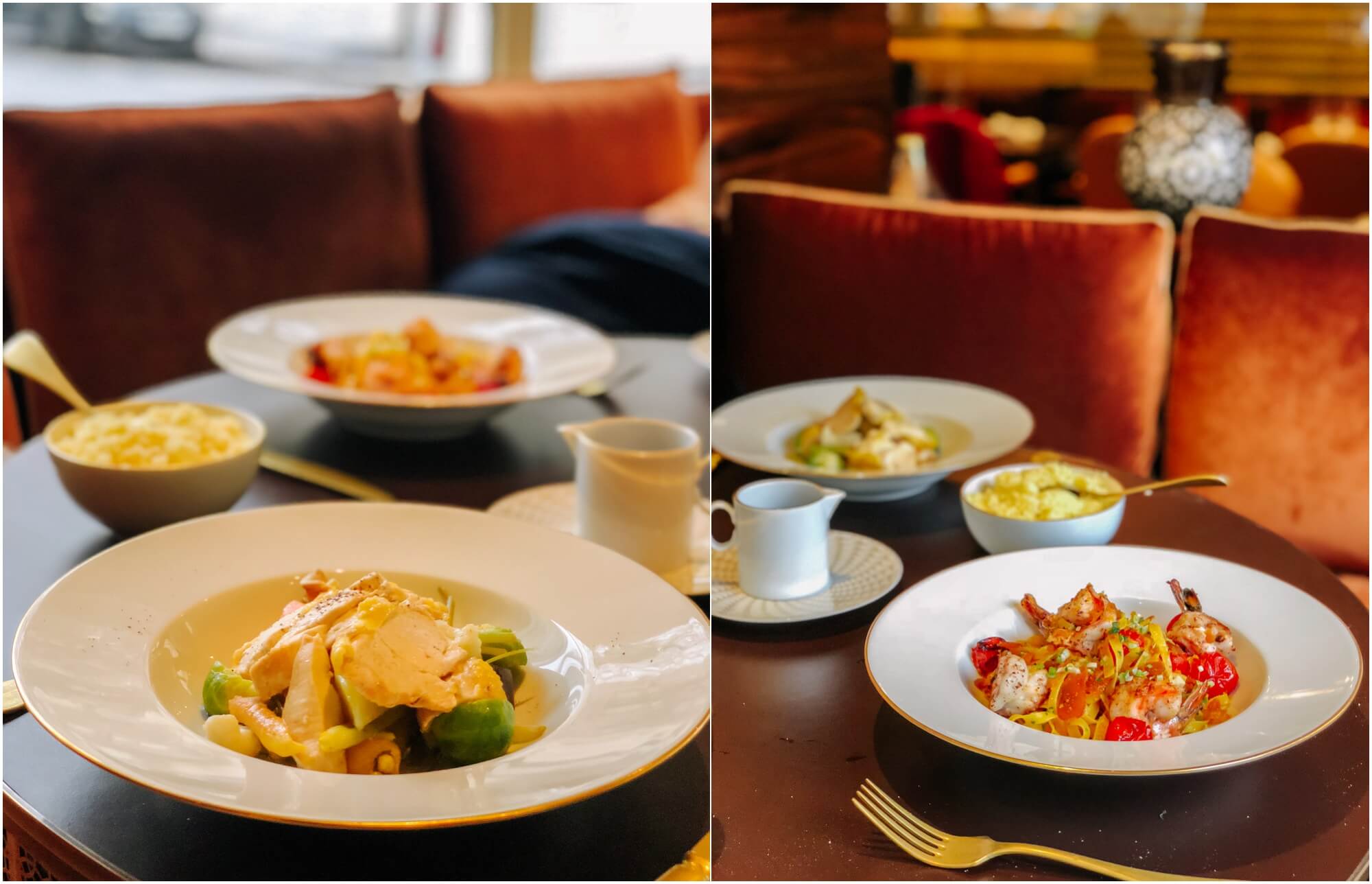 Sobremesas/Desserts:
Glace Pistache <Maison Noura>
Karabiges Pistache Crème Natef
Chou Croquant Pistache & Cerises Amarena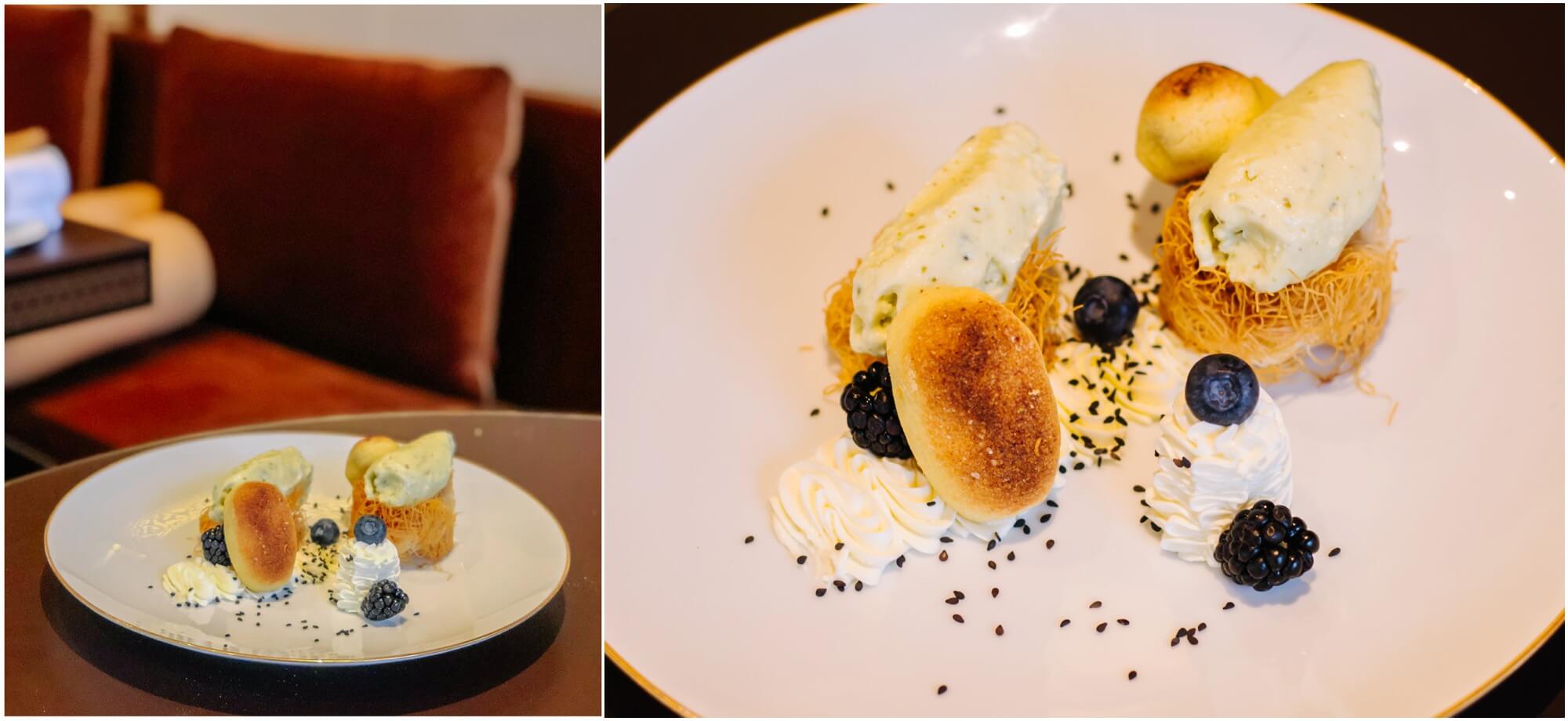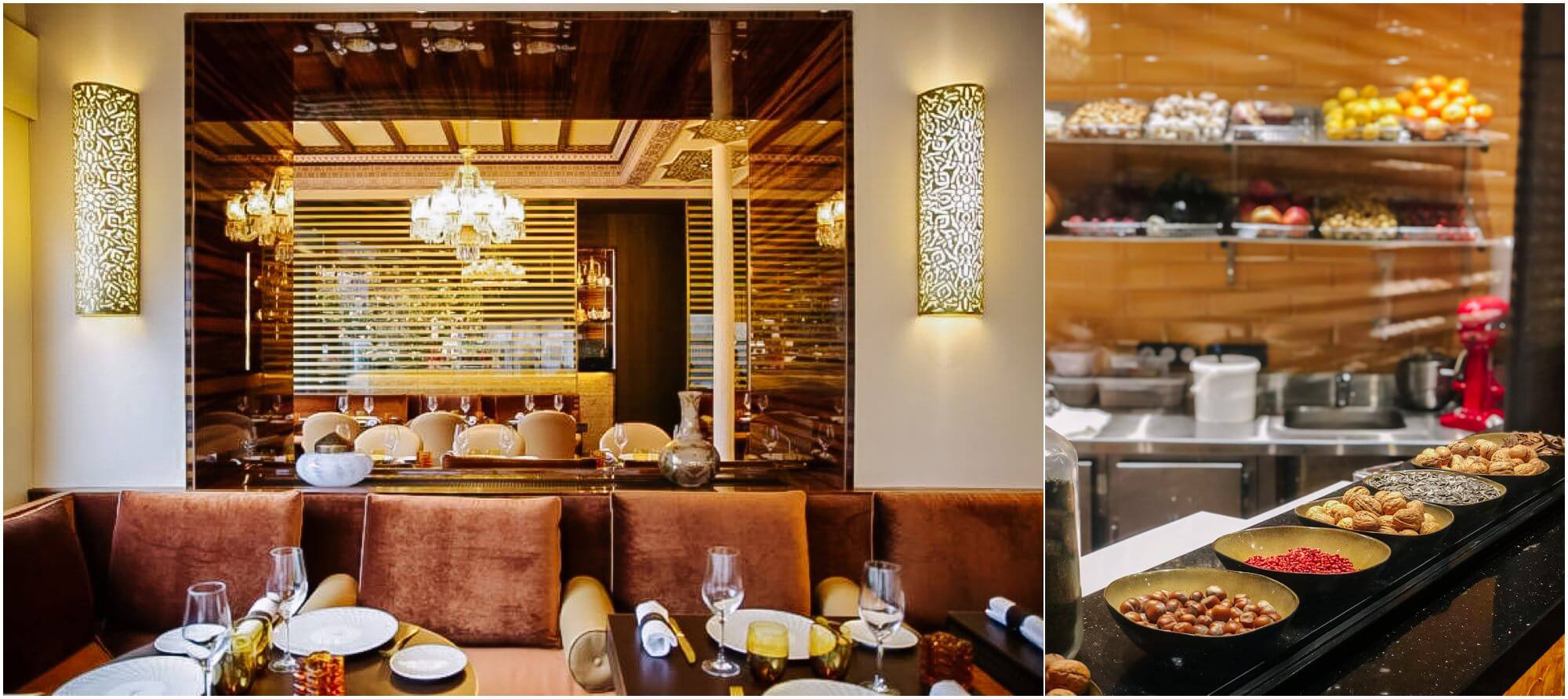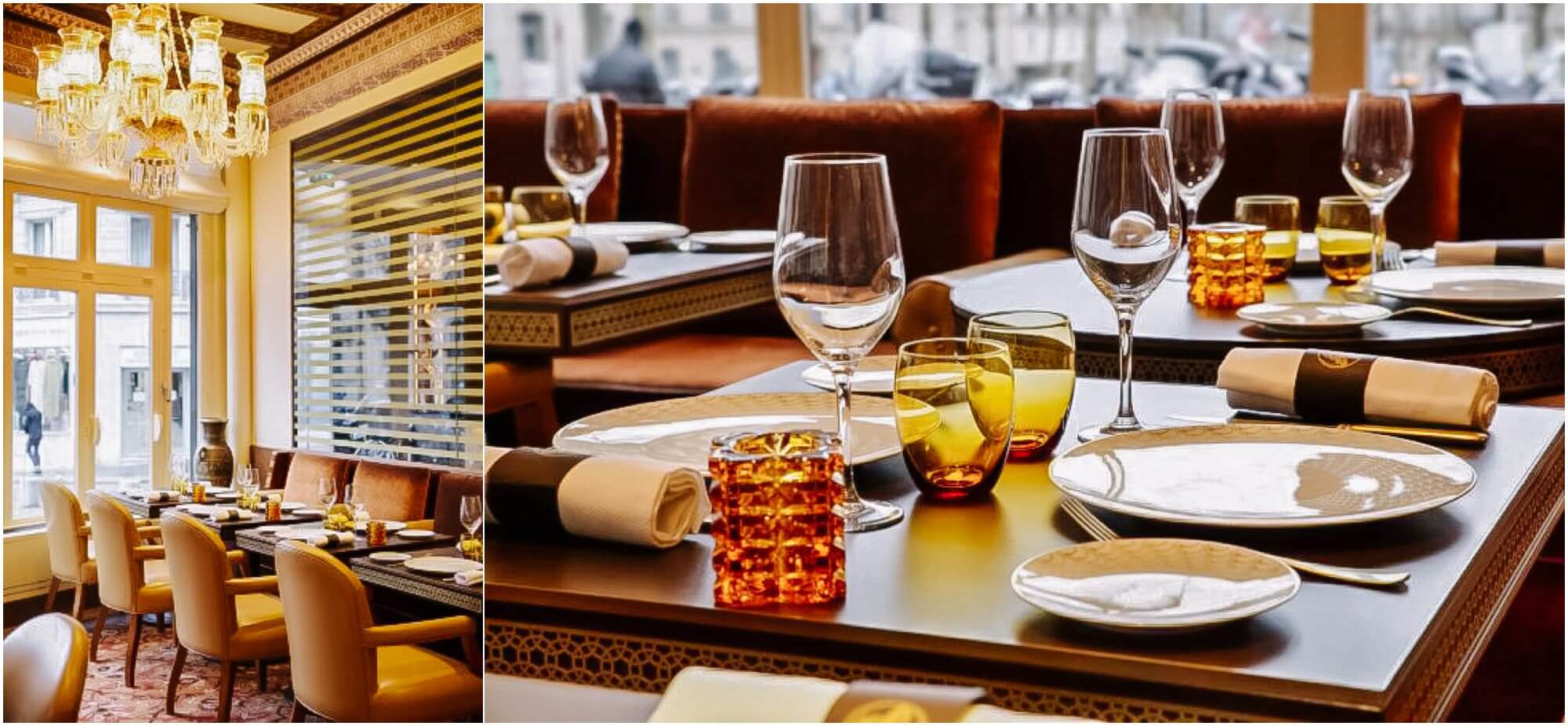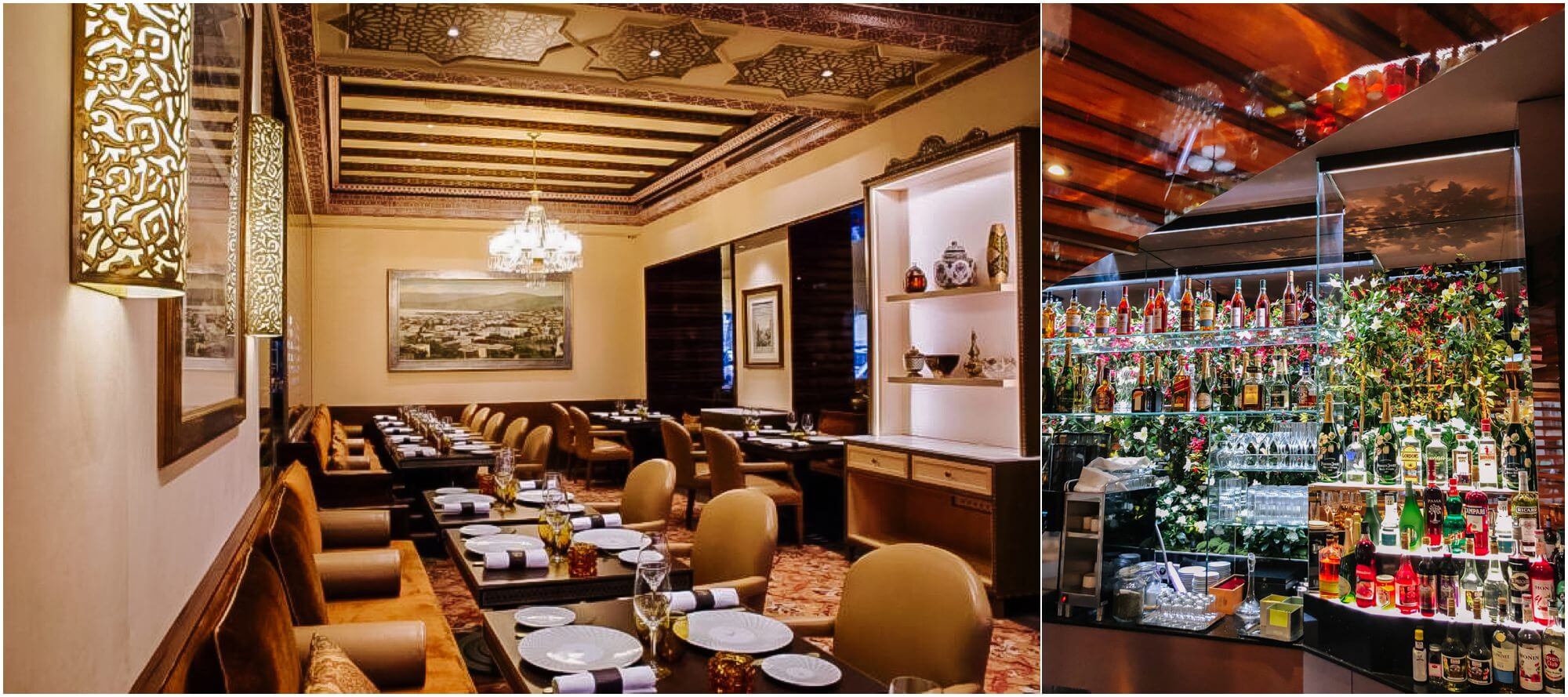 Site: http://maison-noura.com/
PORTUGUÊS
Vale dizer que a localização do restaurante é ótima! Ele fica entre a Torre Eiffel e a Champs Elysées. Espero que vocês tenham gostado de mais esta deliciosa dica!
---
FRANÇAIS
Ça vaut le coup de dire que l'emplacement du restaurant est génial! C'est entre la Tour Eiffel et les Champs Elysées. J'espère que vous avez apprécié cette délicieuse astuce!
---
ENGLISH
Worth to say that the location of the restaurant is great! It is between the Eiffel Tower and the Champs Elysées. I hope you have enjoyed this delicious tip!