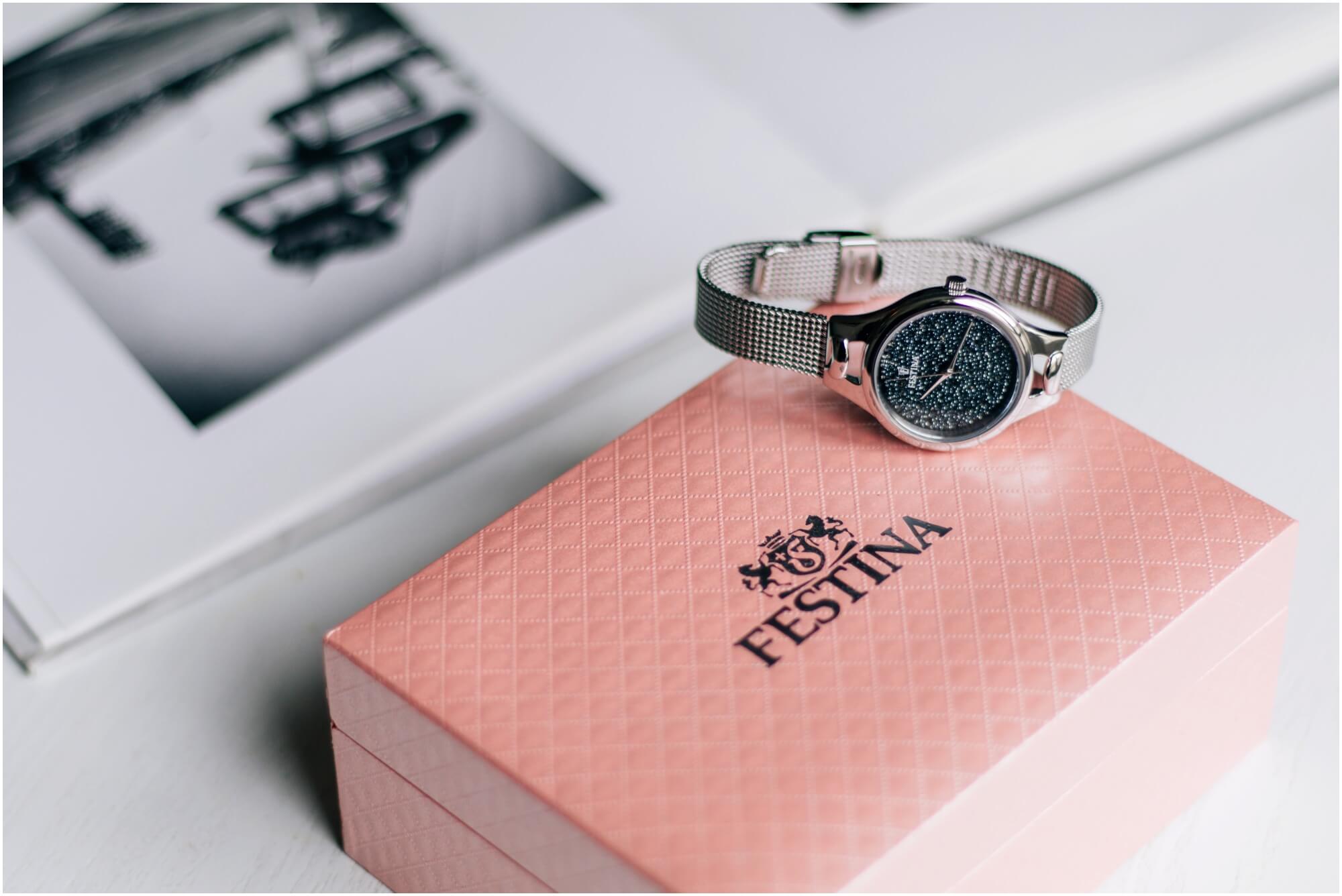 Bonjour,
Alguns meses atras, eu fiz uma incrível descoberta, a nova coleção de relógios Festina Mademoiselle, em cristais Swarovski!
A marca Festina, foi fundada em 1902 na Suíça, e tem como conceito um relógio elegante, funcional e cheio de estilo! Os relógios são maravilhosos e feitos com altíssima qualidade! A Festina é provavelmente mais conhecida por ser, ininterruptamente, a patrocinadora oficial do "Tour de France" desde 1994.
A marca tem diversos modelos de relógios, tanto relógios masculinos, quanto femininos, e todos com um design glamouroso e intemporal!
Depois de uma difícil escolha, o meu preferido foi o Festina Mademoiselle, em cristais Swarovski! Este que eu escolhi é de aço inoxidável, com o seu mostrador todo incrustado com cristais, o brilho é incrível!
Eu fiquei simplesmente apaixonada, nesta nova linha criada pela Festina em parceria com os cristais Swarovski. Os relógios são glamourosos, mas ao mesmo tempo muito delicados! Uma verdadeira joia!
Neste link, vocês podem encontrar todos os pontos de venda, espalhados pelo mundo todo! https://www.festina.com/puntos-de-venta/
Espero que assim como eu, vocês tenham gostado desta nova e incrível linha de relógios!
---
FRANÇAIS
Bonjour,
Il y a quelques mois, j'ai fait une découverte incroyable, la nouvelle collection de montres Festina Mademoiselle en cristaux Swarovski!
La marque Festina, fondée en 1902 en Suisse, a pour concept une montre élégante, fonctionnelle et stylée! Les montres sont magnifiques et faites avec la plus haute qualité! Festina est probablement plus connue pour être le sponsor officiel du "Tour de France" depuis 1994.
La marque a plusieurs modèles de montres, masculines et féminines, et toutes avec un design glamour et intemporel!
Après un choix difficile, ma préférée était la Festina Mademoiselle en cristaux Swarovski! Celui que j'ai choisi est en acier inoxydable, avec tout son cadran incrusté de cristaux, la brillance est incroyable!
J'étais tellement amoureuse de cette nouvelle ligne créée par Festina en partenariat avec les cristaux de Swarovski. Les montres sont glamoureuses, mais en même temps très délicates! Un vrai bijou!
Dans ce lien, vous pouvez trouver tous les points de vente, répartis dans le monde entier! https://www.festina.com/punto-de-venta/
J'espère que comme moi, vous avez apprécié cette incroyable nouvelle ligne des montres!
---
ENGLISH
Bonjour,
A few months back, I made an incredible discovery, the new collection of Festina Mademoiselle watches in Swarovski crystals!
The brand Festina was founded in 1902 in Switzerland, and has a concept of an elegant, functional and stylish watch! The watches are wonderful and made of the highest quality! Festina is probably best known for being the official sponsor of the "Tour de France" since 1994.
The brand has several models of watches, both men's watches, as well as women's watches, and all with a glamorous and timeless design!
After a difficult choice, my favorite was the Festina Mademoiselle in Swarovski crystals! This one I chose is stainless steel, with its entire inlaid dial with crystals, the shine is incredible!
I was simply in love, in this new line created by Festina in partnership with the Swarovski crystals. The watches are glamorous, but at the same time very delicate! A real jewel!
In this link, you can find all the points of sale, spread all over the world! https://www.festina.com/punto-de-venta/
I hope that like me, you have enjoyed this incredible new line of watches!