Bonjour,
Hoje vou compartilhar com vocês dois looks para vocês se inspirarem para o verão, que trazem tendência, jogo de cores e frescor para esta estação de sol!
Eu adoro looks monocromáticos e desta vez apostei na cor azul pastel que é uma tonalidade delicada e suave, que está em alta e transmite romantismo para um look suave na estação do calor. A assimetria também continua presente nos desfiles tanto de inverno como verão. Para compor o look e dar um toque cool, nos acessórios eu apostei  em um relógio Festina prateado com fundo rose, e uma pulseira Lotus Style rose com brilhantes.
---
FRANÇAIS
Bonjour,
Aujourd'hui, je vais partager avec vous deux looks pour vous inspirer pour l'été, qui apporte tendance, couleur et fraîcheur à cette saison ensoleillée!
J'adore les looks monochromes et cette fois j'ai choisi le bleu pastel qui est un ton délicat et doux et transmet le romantisme pour un look léger dans la saison chaude. L'asymétrie est également présente dans les défilés d'hiver et d'été. Pour composer le look et donner une touche de cool, dans les accessoires j'ai choisi une montre argent Festina avec fond rose, et un bracelet rose Lotus Style avec des pierres brillantes.
---
ENGLISH
Bonjour,
Today I'm going to share with you two looks to inspire you for the summer, which brings trend, color and freshness to this sunny season!
I love monochromatic looks and for this look I betted in the pastel blue color that is a delicate and soft tone that is trendy and conveys romanticism for a smooth look in the heat season. The asymmetry is also present in both winter and summer fashion shows. To compose the look and give a cool touch, in the accessories I wore a silver Festina watch with rose bottom, and a Lotus Style rose bracelet with with shiny stones.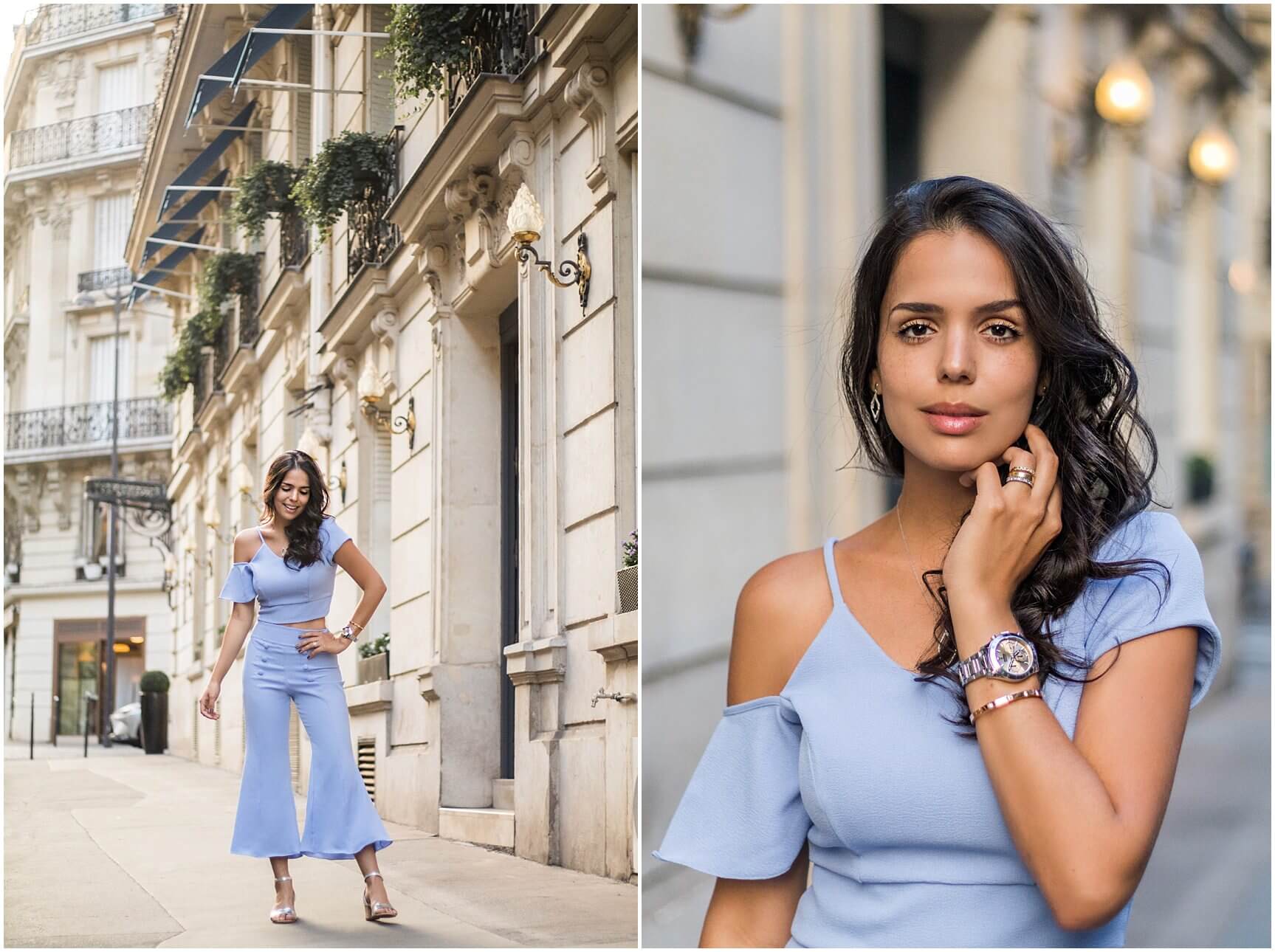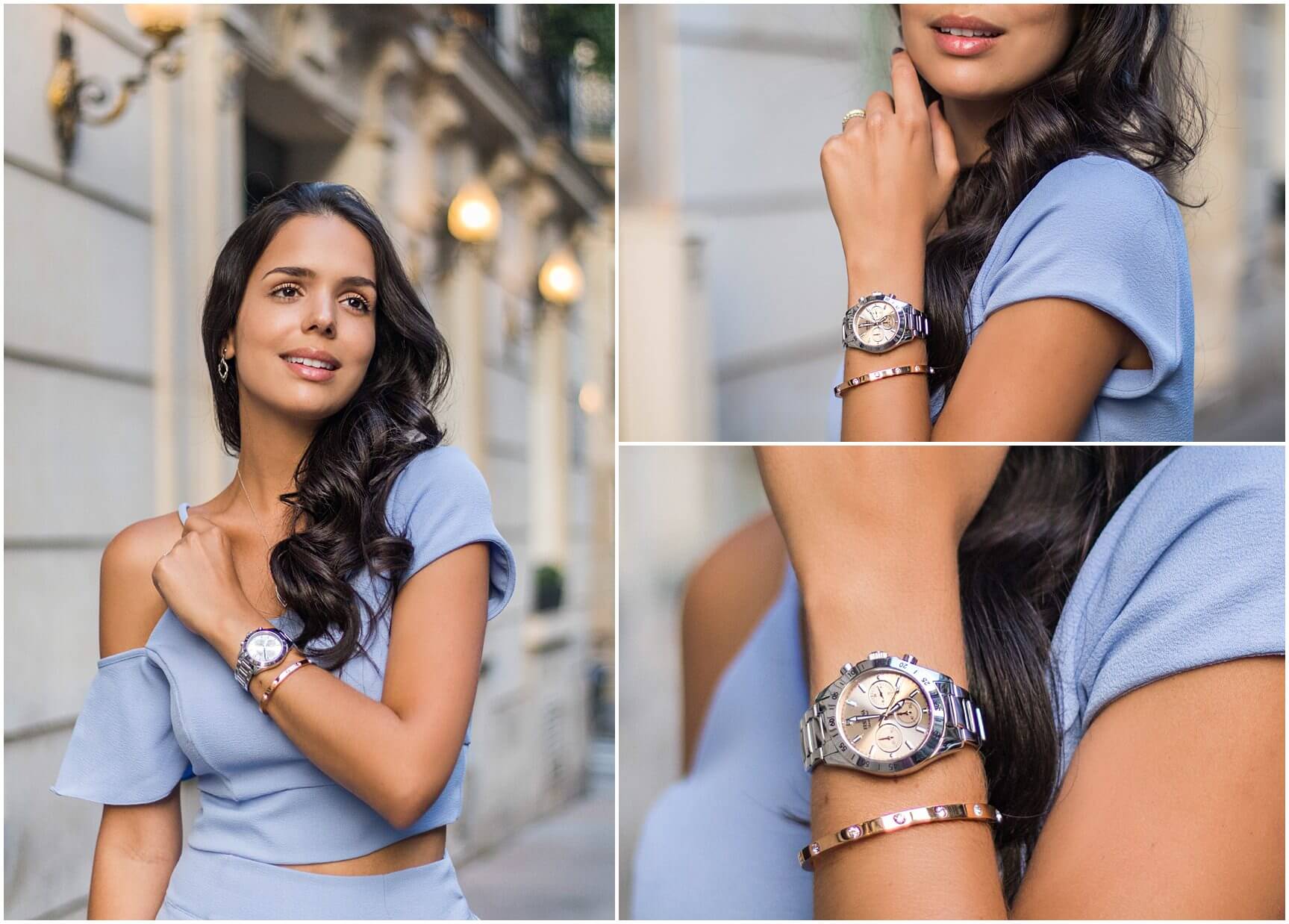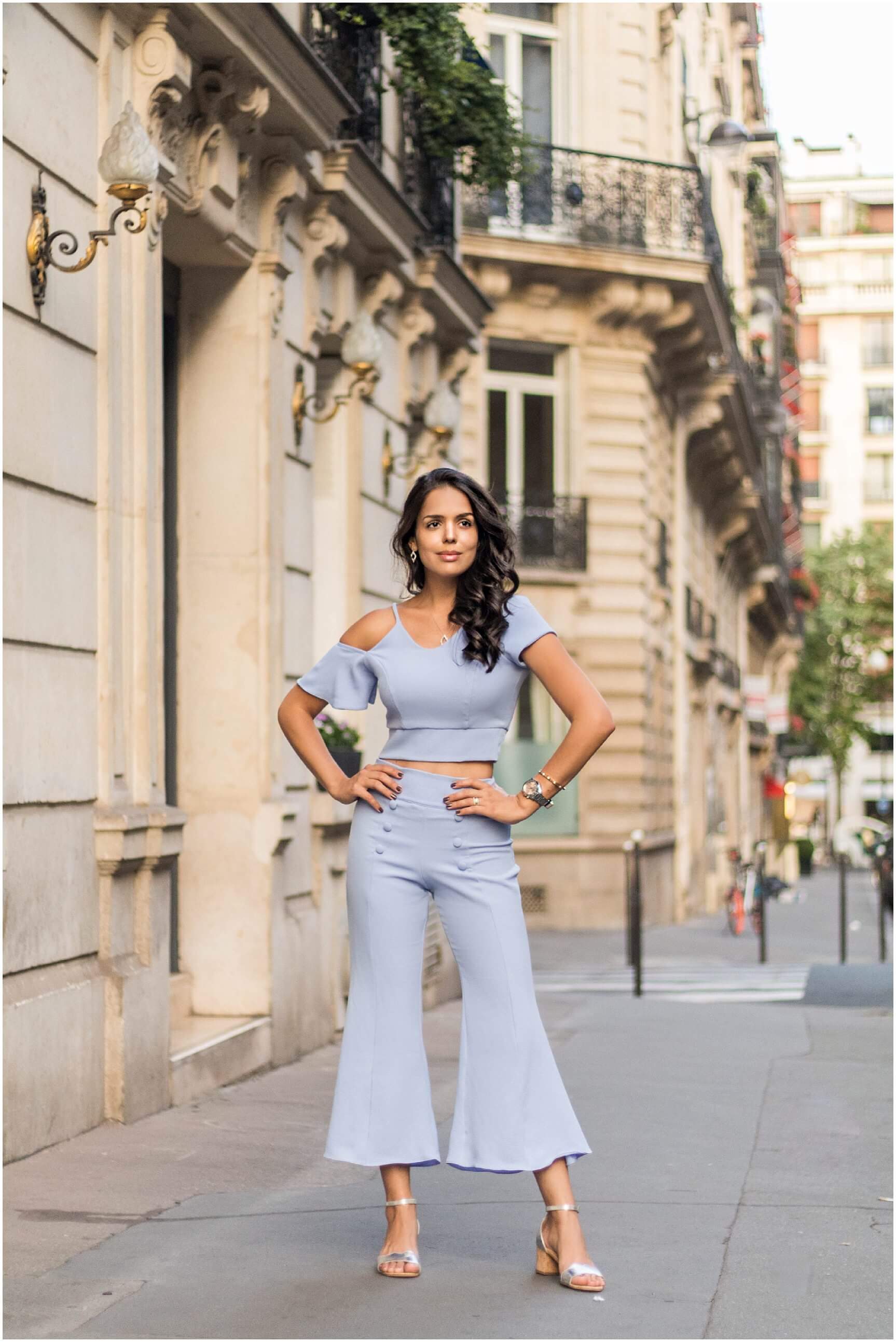 Clothes: Delise / Shoes: Bocage / Watch: Festina / Bracelet: Lotus Style
PORTUGUÊS
Para o segundo look, eu escolhi um vestido que uniu várias tendências que eu amo para o verão: fendas, tecidos leves e recortes! São três tendências presentes nas passarelas que tornam a peça de roupa mais fresca para os dias de calor. A combinação das cores verde e azul em uma estampa floral transmite o frescor do verão e trouxe uma composição perfeita para as joias Lotus Silver e relógio Candino prateado com brilhantes.
Eu adoro o estilo romântico e delicado, portanto para compor o look escolhi joias delicadas Lotus Silver, que ao mesmo tempo usam a geometria e são clássicas, fazendo com que se tornem peças chaves para qualquer look!
---
FRANÇAIS
Pour le second look, j'ai choisi une robe qui rassemble plusieurs tendances que j'aime pour l'été: fentes, tissus légers et découpes! Les trois tendances présentes dans les semaines de la mode rendent le vêtement plus frais pour les journées chaudes. La combinaison des couleurs vert et bleu sur un imprimé floral exprime la fraîcheur de l'été et apporte une composition parfaite aux bijoux et la montre argent Candino avec des pierres brillantes.
J'adore le style romantique et délicat, donc pour composer le look j'ai choisi des bijoux délicats Lotus Silver, qui utilisent la géométrie mais en même temps sont classiques, ce qui en fait des pièces clés pour tout look!
---
ENGLISH
For the second look, I chose a dress that puts together three trends that I love for the summer: slits, light fabrics and cutouts! These are three trends on the fashion shows that make the clothes fresher for the hot days. The combination of the green and blue colors on a floral print transmits the summer's freshness and brought a perfect composition to the  jewelry and the silver Candino watch with brilliants.
I love the romantic and delicate style, so to compose the look I chose delicate LOTUS Silver jewels, that use geometry at the same time are classic, making them become key pieces for any look!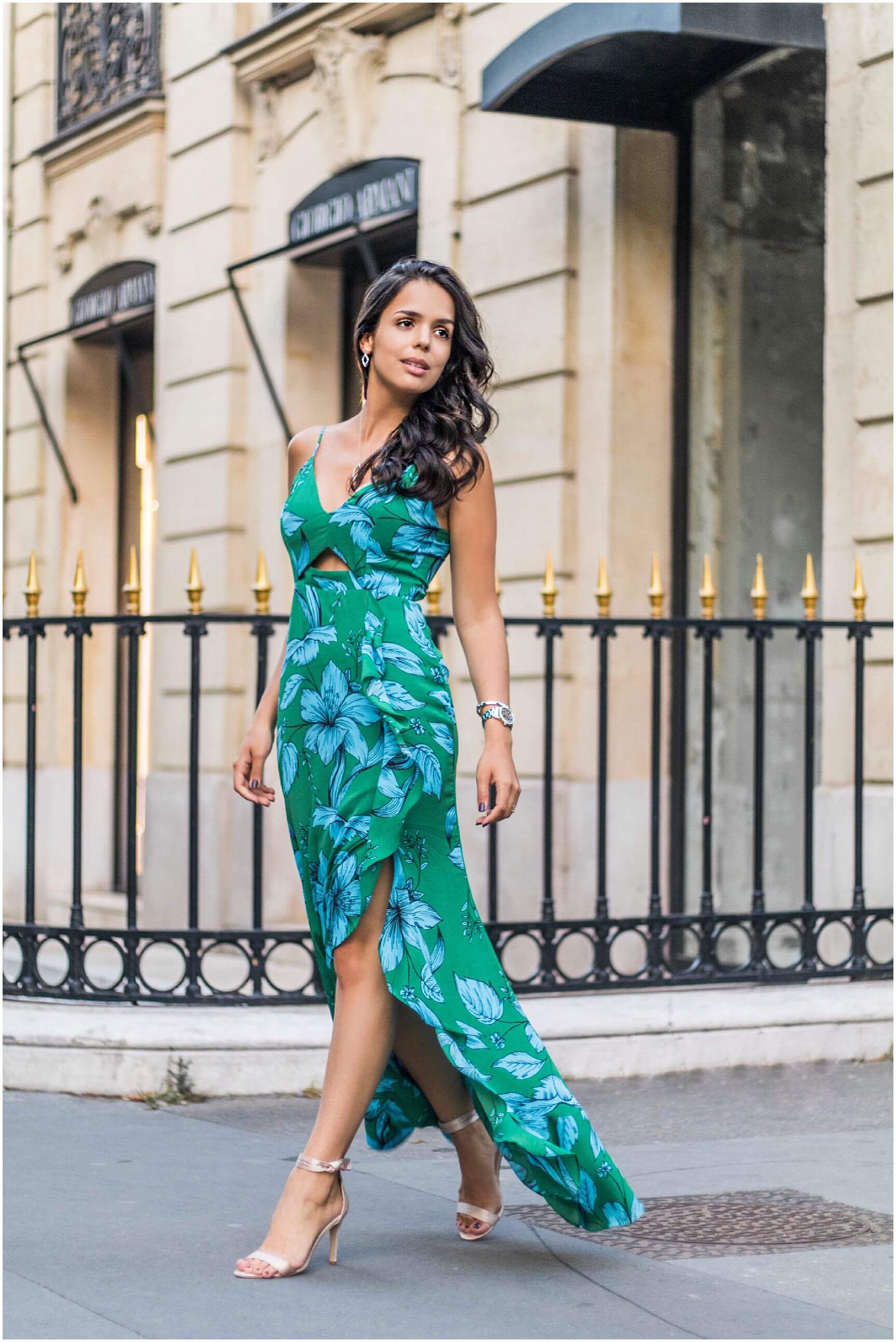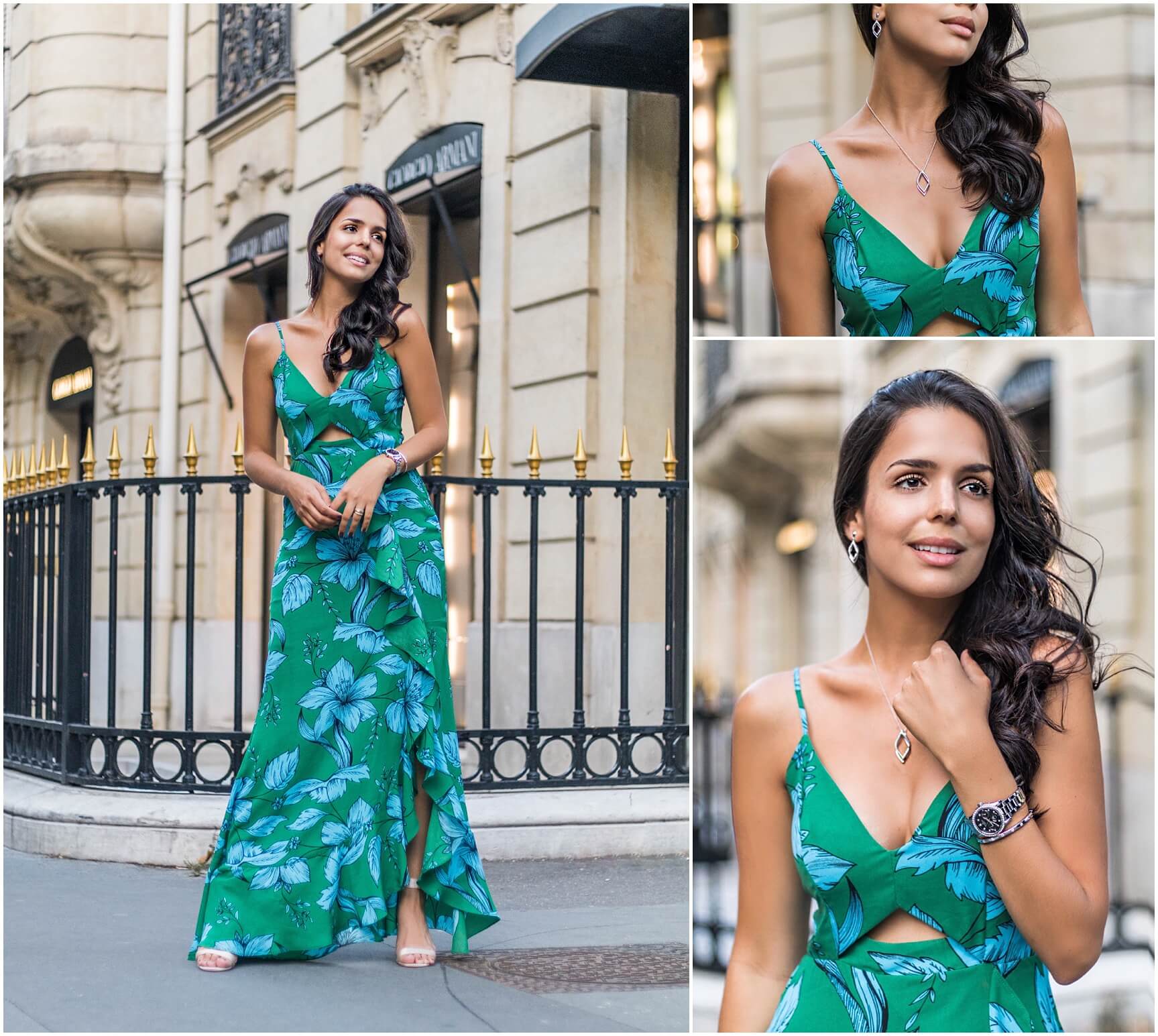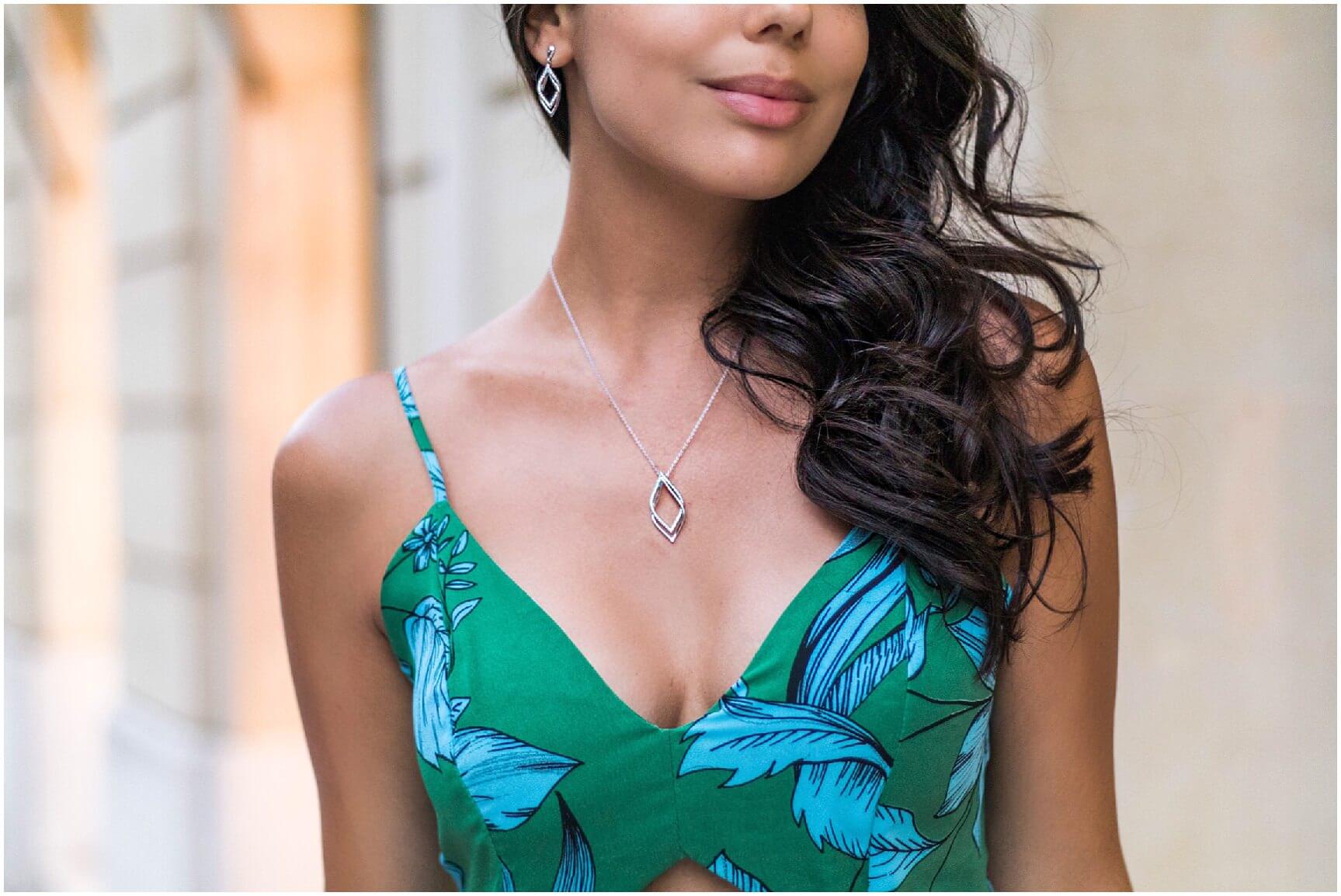 Clothes: Camélias – Esmeral / Shoes: NafNaf / Watch: Festina / Bracelet and jewels: LOTUS Silver
Espero que vocês tenham gostado dos dois looks que escolhi com muito carinho para vocês!
J'espère que vous avez apprécié les deux looks que j'ai choisis on pour vous!
I hope you have enjoyed the two looks that I chose for you!