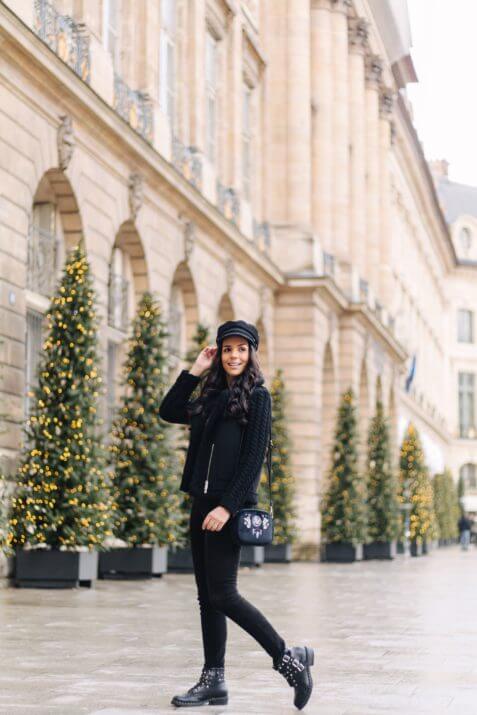 Bonjour,
Muitas pessoas me enviam mensagem querendo dicas do que usar no inverno na Europa e o que trazer na mala! Pensando nisso, decidi fazer este post com algumas das minhas dicas valiosas para continuar na moda sem passar frio!
É importante saber que, não adianta ficar colocando 10 milhões de casacos, um em cima do outro, porque além de você ficar parecendo uma "bolinha" ou um boneco Michelin, você vai continuar passando frio! O importante é, saber fazer as camadas direitinho, e saber colocar na mala algumas peças-chaves!
Então para começar, a nossa primeira camada, que é aquela que colocamos em contato com a pele, deverá ser a famosa blusa térmica!
Ela é perfeita, pois além de ser extremamente fininha, ajuda a manter a temperatura do nosso corpo. Aqui em Paris existem modelos para diferentes graus de frio na Uniqlo (linha Heatech) a partir de 10 euros. No Brasil encontramos para vender em várias lojas de roupas íntimas, e são conhecidas como "segunda pele".
A segunda camada eu recomendo usarem blusas de lã, porque elas aquecem muito. Eu particularmente prefiro, o Suéter de Cachemir, porque são macios, leves e esquentam bastante sem precisar ser volumoso e pesado como os de lã comum. Uma outra opção é um casaco acolchoado de nylon chamado "doudoune", que vocês podem encontrar na mesma loja da blusa termina, a Uniqlo. Ele é um casaco sintético muito quente e ultra leve!
---
FRANÇAIS
Bonjour,
Beaucoup de lecteurs m'envoient des messages demandant des conseils sur quoi porter en l'+hiver en Europe et quoi apporter dans la valise! En pensant à cela, j'ai décidé de faire ce post avec quelques-uns de mes précieux conseils pour être à la mode sans avoir froid!
C'est important de savoir, qu'il est inutile de mettre 10 millions de manteaux les uns sur les autres, car en plus de ressembler à une poupée Michelin, vous aurez toujours froid! L'important est de savoir comment bien faire les calques et savoir apporter des pièces clés dans la valise!
Donc, pour commencer, notre première couche, celle que nous mettons en contact avec la peau, devrait être le fameux blouse thermique!
Elle est parfait car, en plus d'être extrêmement mince, elle aide à maintenir la température de notre corps. Ici à Paris il y a des modèles pour différents degrés de froid à Uniqlo (ligne Heatech) à partir de 10 euros. Au Brésil, nous trouvons à vendre dans plusieurs magasins de sous-vêtements, et sont connus comme "seconde peau".
La deuxième couche je recommande d'utiliser des pulls en laine, car ils se réchauffent beaucoup. Je préfère particulièrement le pull en cachemire car il est doux, léger et assez chaud sans être encombrant et lourd comme la laine. Une autre option est une veste en nylon appelée "doudoune", que vous pouvez trouver dans le même magasin de la blouse thermique, Uniqlo. C'est une veste synthétique très chaude et ultra légère!
---
ENGLISH
Bonjour,
Many people send me messages asking for tips on what to wear in winter in Europe and what to bring in the suitcase! Thinking about it, I have decided to make this post with some of my valuable tips to stay in style without getting cold!
It's important to know, that it's no use putting 10 million coats on top of each other because, in addition to looking like a Michelin doll, you're going to keep on getting cold! The important thing is to know how to make the layers right, and know how to pack some key pieces!
So to begin with, our first layer, which is the one we put in contact with the skin, it should be the famous thermal shirt!
It is perfect, as well as being extremely thin, helps to maintain the temperature of our body. Here in Paris, there are models for different degrees of cold at Uniqlo (Heatech line) from 10 euros. In Brazil, we find to sell in several underwear stores, and are known as "second skin".
The second layer, I recommend using wool sweaters because they warm a lot. I particularly prefer the Cashmere Sweater because they are soft, light and warm enough without being bulky and heavy like wool. Another option is a nylon padded jacket called "doudoune", which you can find in the same store of the thermal shirt, at Uniqlo. It is a very warm and ultra lightweight synthetic jacket!

PORTUGUÊS
A terceira camada é a sua roupa comum! Já a quarta e última camada é um casaco grosso e de preferência forrado! Se for impermeável é melhor ainda!
---
FRANÇAIS
La troisième couche sont vos vêtements ordinaires! La quatrième et dernière couche est un manteau épais et de préférence doublé! Si c'est étanche, c'est encore mieux!
---
ENGLISH
The third layer is your ordinary clothing! The fourth and last layer is a thick coat and preferably lined! If it's waterproof it's even better!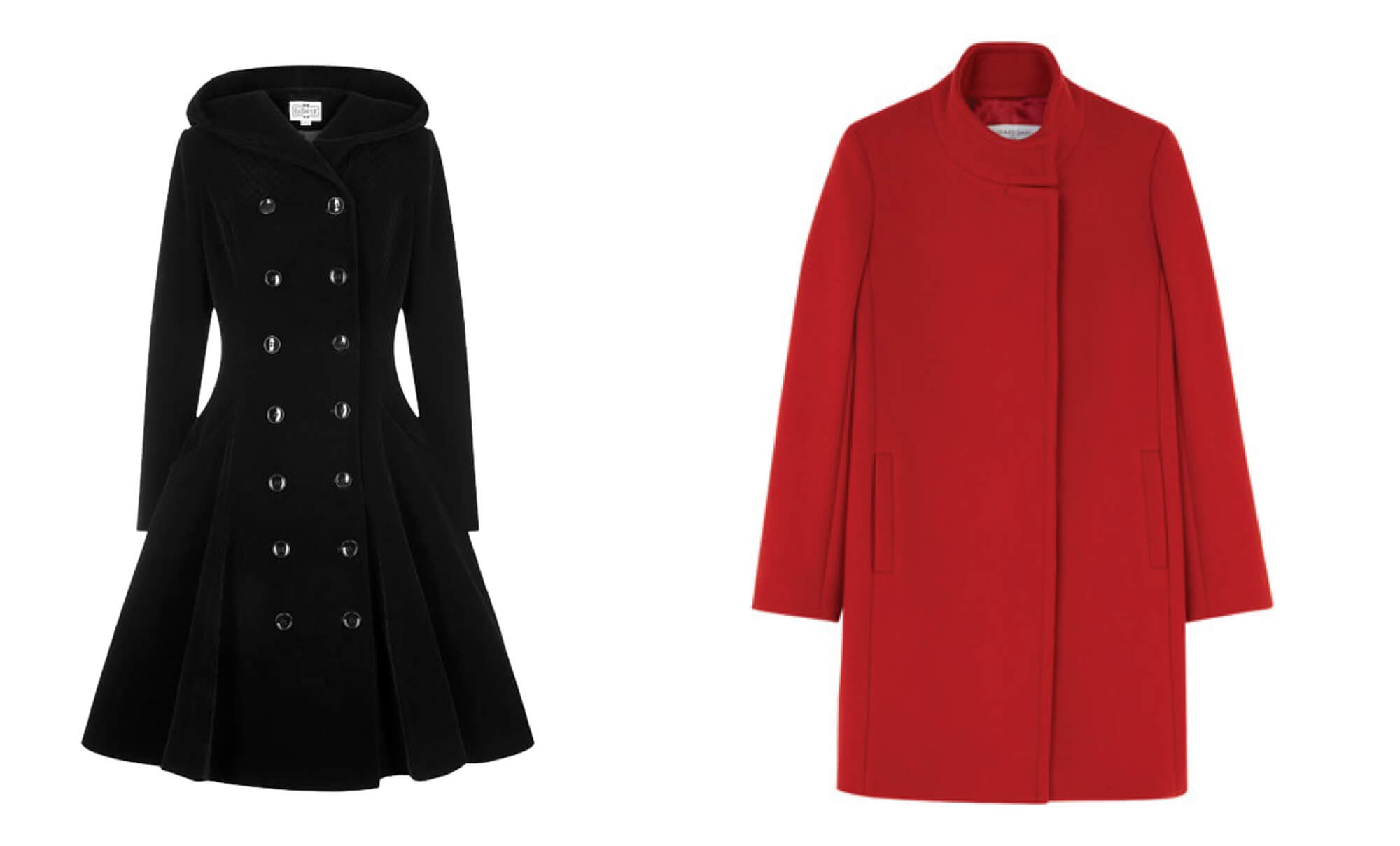 PORTUGUÊS
Outra dica de ouro é: coloquem uma meia-calça, em baixo da calça jeans ou de tecido que forem usar! Se a calça for mais justinha e não couber uma meia grossa, podem usar uma meia fina, mas não deixem de usar, porque realmente faz muita diferença!
Se vocês quiserem andar pelas ruas de Paris, com um vestidinho de inverno, a dica é comprem uma meia grossa feita de acrílico e não de microfibra! O legal do acrílico, é que ele esquenta bastante sem dar volume, pois o acrílico é uma fibra sintética que tenta imitar a lã.
Além das camadas superiores e inferiores, existem alguns acessórios indispensáveis para o inverno Europeu, são eles:
Cachecol;
Luvas;
Gorro de lã, Chapéu de feltro, boina ou touca.
---
FRANÇAIS
Une autre astuce d'or est: mettez un collant sous les jeans ou le tissu que vous porterez! Si le pantalon est plus fin et ne rentre pas dans un collant épais, vous pouvez porter un collant fin, mais n'arrêtez pas de le porter car cela fait vraiment beaucoup de différence!
Si vous voulez marcher dans les rues de Paris avec une robe d'hiver, l'astuce est d'acheter un collant épais en acrylique et non en microfibre! Ce qui est cool avec l'acrylique, c'est qu'il chauffe beaucoup sans donner de volume car l'acrylique est une fibre synthétique qui essaie d'imiter la laine.
En plus des couches supérieures et inférieures, il y a quelques accessoires indispensables pour l'hiver européen, ils sont:
Echarpe;
Gants;
Casquette en laine, chapeau en feutre, béret ou bonnet.
---
ENGLISH
Another golden tip is: put a pantyhose under your jeans! If the pants are thinner and do not fit a thick pantyhose, you can wear a thin pantyhose, but do not stop wearing it, because it really makes a lot of difference!
If you want to walk the streets of Paris with a winter dress, the tip is to buy thick stockings made of acrylic and not microfiber! The cool thing about the acrylic is that it warms up a lot without giving volume because the acrylic is a synthetic fiber that tries to imitate the wool.
In addition to the upper and lower layers, there are some indispensable accessories for the European winter, they are:
Scarf;
Gloves;
Wool cap, Felt hat, beret or cap.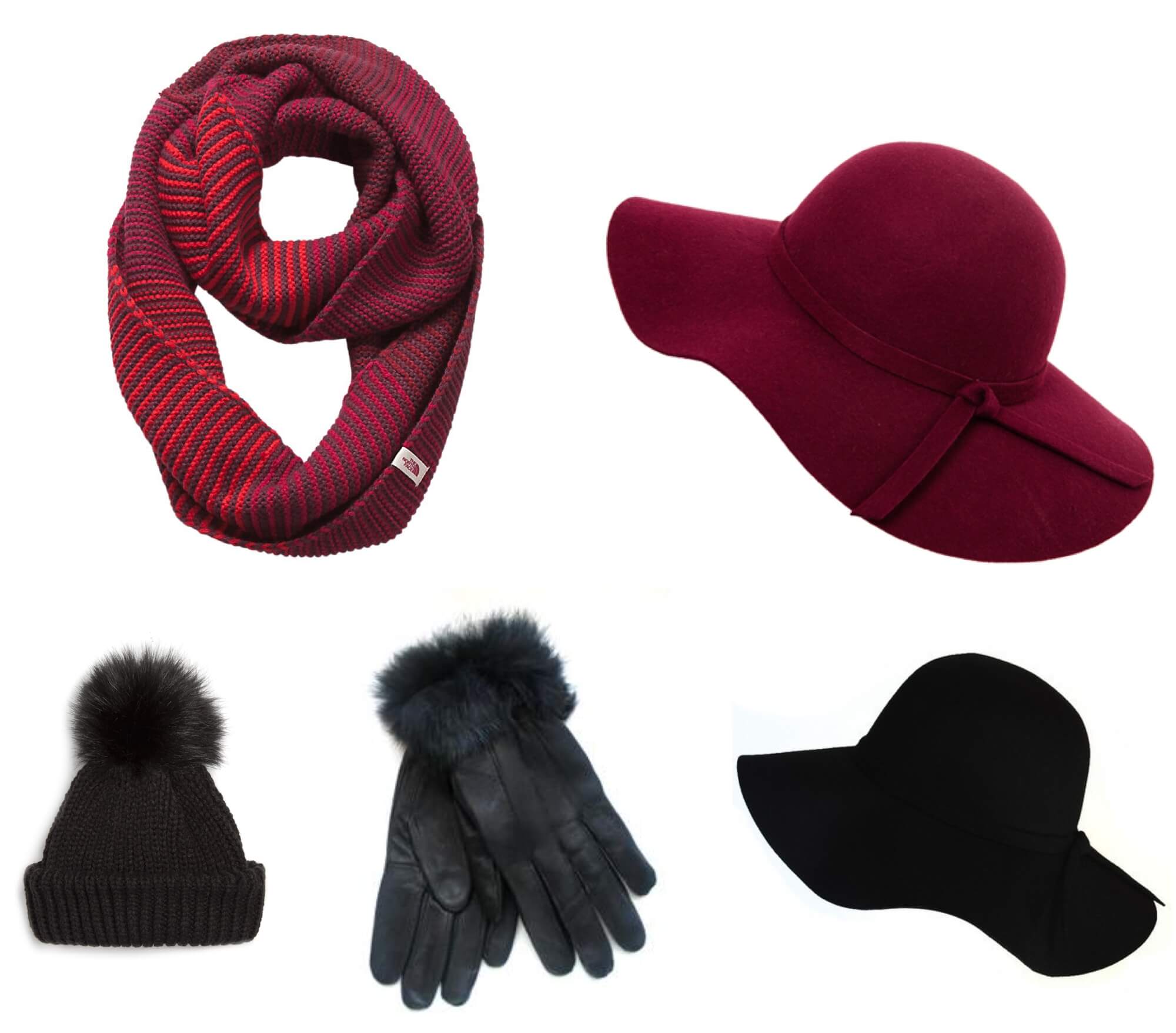 PORTUGUÊS
Para os pés eu recomendo usarem meias de cachemir, e como sapato eu indico botas ou tênis, que tenham as solas grossas, e se forem de material isolante, melhor ainda!
---
FRANÇAIS
Pour les pieds, je recommande d'utiliser des chaussettes en cachemire, et comme chaussure, je suggère des bottes ou des espadrilles, qui ont des semelles épaisses, et si elles sont isolées, mieux encore!
---
ENGLISH
For the feet I recommend using cashmere socks, and as a shoe I suggest boots or sneakers, which have thick soles, and if they are insulated, better yet!
PORTUGUÊS
Lembrando que, para quem está vindo do Brasil, vale muito mais a pena comprar roupas de frio em Paris do que no Brasil, porque aqui vocês vão encontrar roupas mais baratas e que são adequadas para as temperaturas Européias.
Segue um look inspiração para vocês! Se ainda assim você tem alguma dúvida, pode me mandar uma mensagem que em breve irei responder!
---
FRANÇAIS
Rappelez-vous que pour ceux qui viennent d'un pays avec des températures élevées, il est préférable d'acheter des vêtements froids à Paris, car ici vous trouverez des vêtements adaptés aux températures européennes.
Voici un look inspirant pour vous! Si vous avez encore des questions, vous pouvez me envoyer une message que je vais vous répondre bientôt!
---
ENGLISH
Remember that for those who are coming from a country with high temperatures, it is better to buy winter clothes in Paris, because here you will find clothes suitable for the European temperatures.
Here's an inspirational look for you! If you still have any questions, you can send me a message that I will respond to you soon!